Disney still wants controversial director of notorious box office bomb to win an Oscar for it
Disney has its tendrils seemingly everywhere in the entertainment industry, but the company's kid-friendly image is seriously challenged as it has put forward David O. Russell for his work on Amsterdam to be considered for the 2023 Oscar awards.
In what may potentially be the most astonishing flop of 2022, the stupidly star-studded black comedy struggled to muster reactions much stronger than "meh" in its run. The talents of Margot Robbie, Christian Bale, John David Washington, Chris Rock, Mike Myers, Taylor Swift, and countless more were abhorrently all wasted as it cemented its legacy as a box office bomb.
Despite this, Disney has put Amsterdam forward for awards season consideration, going as far as to suggest the director should win the coveted Best Director at the Oscars. Yes, this is the same David O. Russell who has garnered a reputation for apparent bad behavior on set and is alleged of sexual misconduct with his niece.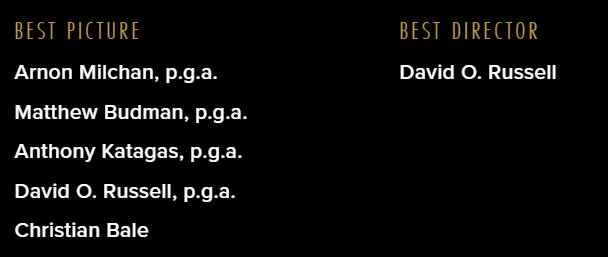 Losing an estimated $97 million, throwing it up for Academy recognition — or any sort of industry recognition — feels like a desperate last-ditch effort to get some recuperation on what is just a flop by Disney. The film's critical reception won't do much to help its case, with it sitting at a miserly 33 percent on Rotten Tomatoes.
Russell's involvement wasn't hidden in marketing material, either. Acting as director, producer, and writer, it's not like it wouldn't have caused some reluctance from audiences. Russell's previous on-set behavior has been very public, with Amy Adams recalling a negative experience on the set of American Hustle in 2013 where he continuously abused her and other cast members.
Curiously, despite Bale's previous issues working with Russell on American Hustle, he collaborated again for Amsterdam. Bale and his co-stars in the 2022 film will all still be in the discussion for acting awards, giving their all for a movie that will soon be forgotten.