Who is Pete Davidson? The 'SNL' Cast alum, explained
The comedy industry is a tough one to break into, but it's something Pete Davidson has successfully been able to do throughout the course of his career. One of the first places comedy lovers might recognize his face from his Saturday Night Live episodes. He starred on the NBC late-night comedy series performing in various sketches for eight solid seasons.
Saturday Night Live is one of the biggest shows ever, first premiering in 1975. Big names have passed through Saturday Night Live over the years including Kate McKinnon, Kenan Thompson, Tina Fey, Will Ferrell, Eddie Murphy, and Mike Myers. In other words, Pete has been in great company as a Saturday Night Live alum. Here's what else his fans should know about him in terms of his life, career, dating history, and health.
Who is Pete Davidson? He's done a lot more than just Saturday Night Live
Getting in front of professional cameras isn't something that Pete would shy away from. Some of his biggest movies and TV shows ever include the King of Staten Island, The Suicide Squad, Bodies Bodies Bodies, Meet Cute, The Dirt, and Big Time Adolescence.
In 2023, he is set to star in Transformers: Rise of the Beasts for sci-fi movie lovers to enjoy. Although this newest Transformers movie won't include the likes of Shia LaBeouf or Megan Fox, knowing that Pete is part of the project means that it still has a chance to be hugely successful.
Celebrity Net Worth notes that Pete currently has a net worth of $8 million as it stands today. It's obvious that he's on the right track with his career. When he joined the lineup of Saturday Night Live, he was the youngest cast member of the 40th season. Making records seems to be his thing, which means his net worth will likely continue growing and flourishing.
Who has Pete Davidson dated in the past?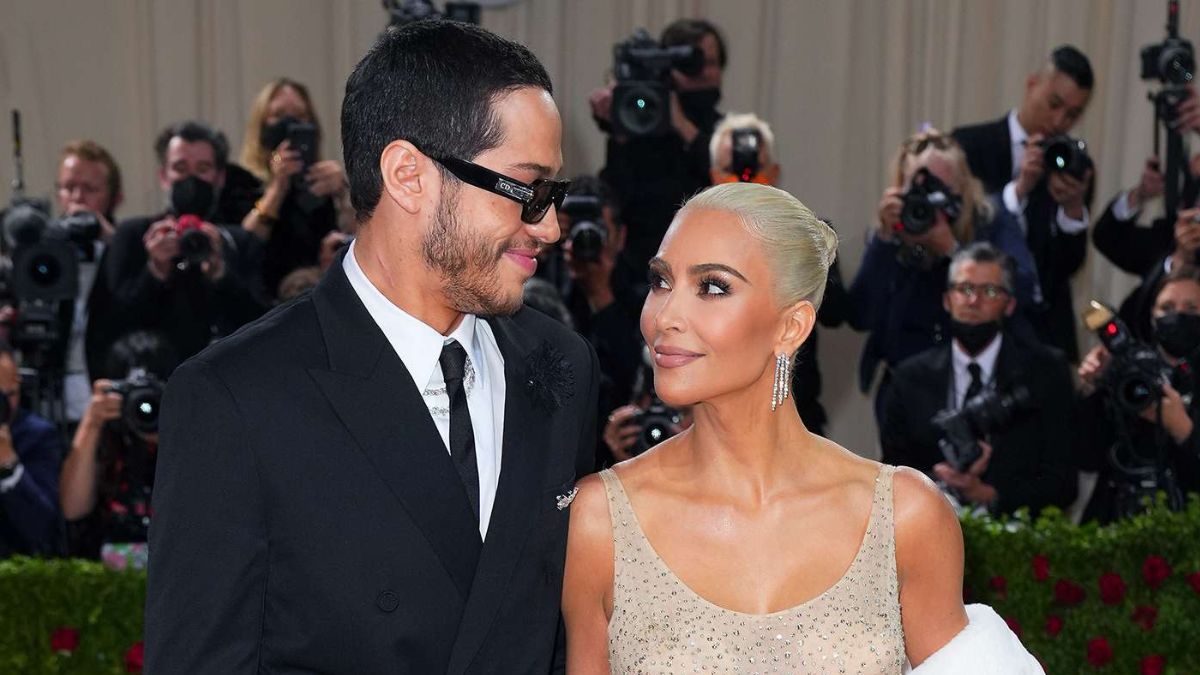 Cazzie David is one of Pete's ex-girlfriends. She is the daughter of Larry David and one of the first young women that Pete publicly dated as he was becoming more famous. After that, he started dating Ariana Grande, which was a huge deal to just about everyone in the pop culture realm.
They got engaged after a few short weeks of dating before calling it off abruptly. He was spotted with Kate Beckinsale for a while after splitting from Ariana, but that didn't last very long. Next up, he dated Margaret Qualley for a few months before linking up with Kaia Gerber. Phoebe Dynevor from Bridgerton on Netflix was the girl he started dating before connecting with Kim Kardashian.
Kim talked about the exciting aspects of her relationship with Pete during episodes of her family's hit show The Kardashians on Hulu. Pete even appeared in some episodes of the show while their relationship was still intact. He's no longer involved with Kim, but there have been plenty of rumors about a possible relationship with Emily Ratajkowski. Pete doesn't seem to be the type of celebrity who struggles to find romantic relationships.
Details about Pete Davidson's health struggles
Although Pete comes across as a silly and lighthearted fellow who doesn't have a care in the world, he's actually been very open and honest about some of his health struggles in the past. When he was only 17 years old, Pete was diagnosed with Crohn's disease. Crohn's disease is a version of inflammatory bowel disease that causes your digestive tract to swell up with inflammation.
People who suffer from Crohn's disease deal with severe weight loss, malnutrition, diarrhea, and fatigue. They also often face uncomfortable abdominal pain. Since Crohn's disease has such a big impact on the human body, it can change the way your eyes look also. This is the reason Pete's eyes often look like they have dark circles around them.
According to FHE Health, Pete has also talked about his mental health struggles including suicidal thoughts as an elementary school child, severe bouts of depression, intense emotional episodes that included rage, and his ultimate diagnosis of Borderline Personality Disorder. After getting diagnosed, he was able to start managing his emotions and taking care of his mental health in a way that he previously wasn't able to.