A mind-bending existential sci-fi stops time on streaming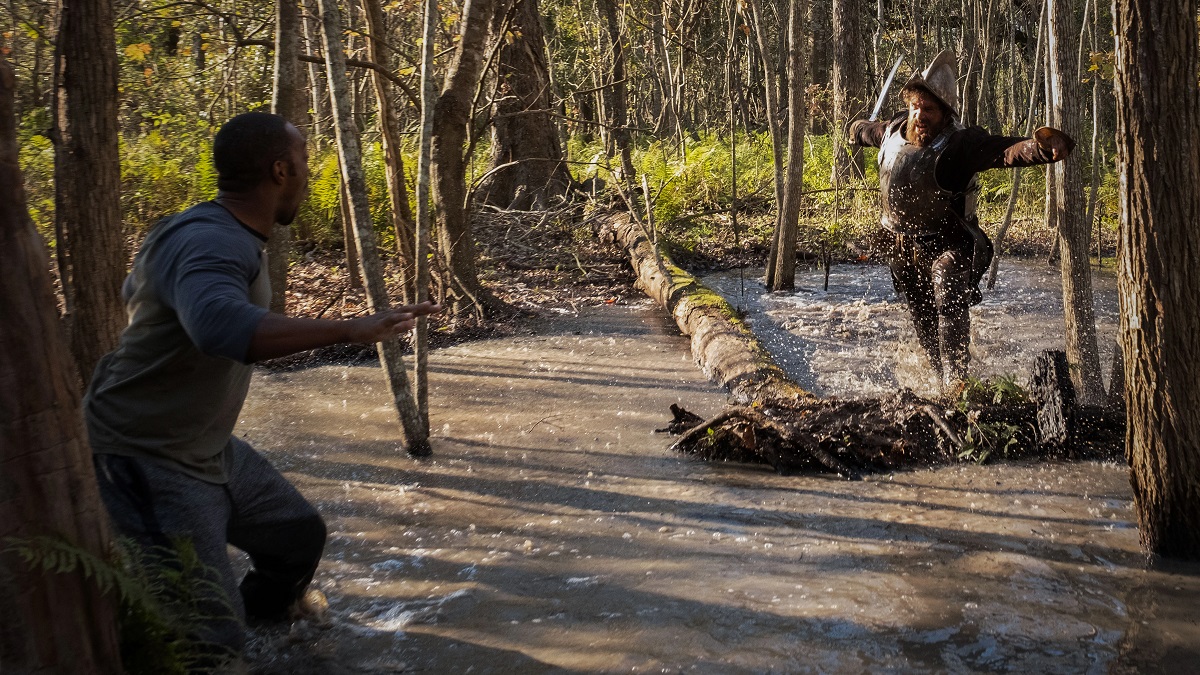 If we completely ignore his recurring role as the Marvel Cinematic Universe's Sam Wilson, which has now seen the former Falcon evolve into the new Captain America, then Anthony Mackie's filmography would show that there are two things he loves above all else.
We are of course talking about science fiction, and Netflix originals. In fact, the actor has shown up in Io, Black Mirror, Altered Carbon's second season, and Outside the Wire in the last couple of years alone, which tick both of the aforementioned boxes.
Outside of the world's most popular streaming service, Mackie was recently seen in Amazon's star-studded anthology series Solos, without even mentioning previous outings in The Adjustment Bureau or Real Steel. However, arguably the best sci-fi project he's ever appeared in is one that hovers under the radar as an underappreciated gem; Aaron Moorhead and Justin Benson's Synchronic.
Mackie and Jamie Dornan star as two longtime best friends and paramedics who keep getting called to a series of unexplainable, and very bloody, crime scenes. After the former's daughter goes missing, though, it turns out that everything is connected, with the very fabric of time, space, and reality proving more malleable than anyone could have believed.
As per FlixPatrol, Synchronic has been enjoying a resurgence on Netflix a year after being released on VOD, having landed on the platform's global most-watched list, an impressive showing that includes a couple of Top 5 placings.