A supernatural cult classic subjected to an offensively awful remake survives a near-death experience on streaming
We now live in a world where even mediocre movies are subjected to remakes or reboots if they've got enough in the way of name recognition and staying power, but everyone would agree that one version of Flatliners was all we needed.
Despite enduring for over 30 years as a cult favorite, it wouldn't be unfair to suggest that Joel Schumacher's 1990 psychological thriller is far from a universally-adored masterpiece, with initial and retrospective reviews tarring it with a distinctly average brush. That doesn't mean we needed a redux, but we got one anyway.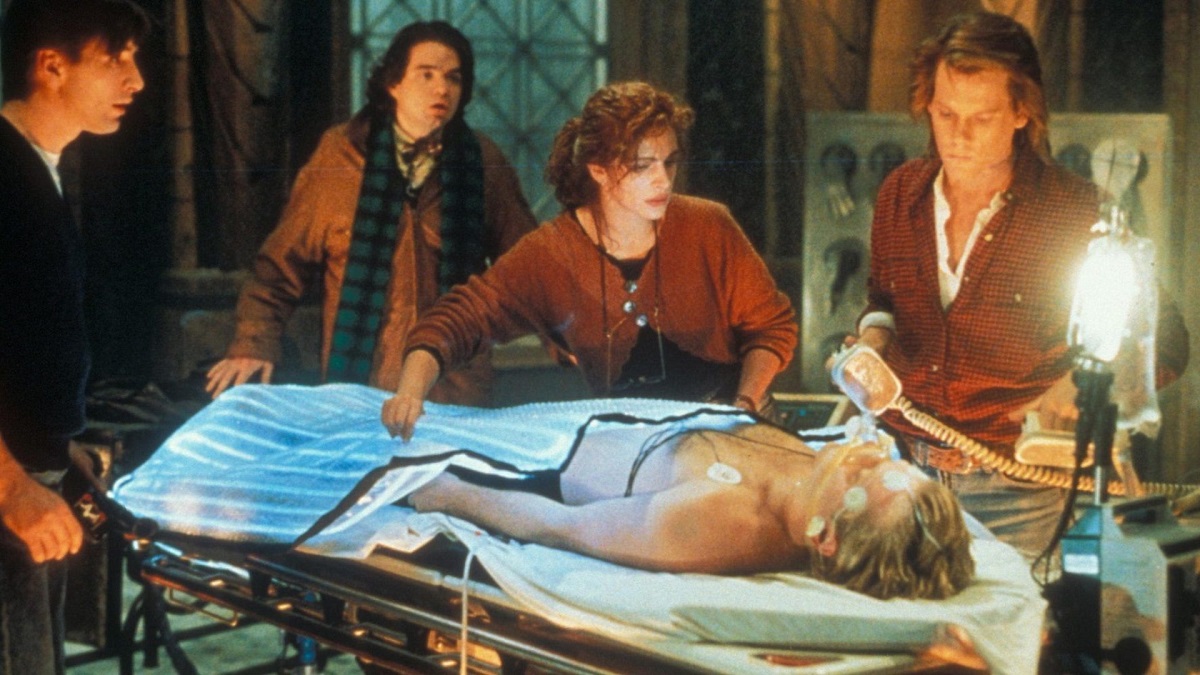 Compared to the four percent Rotten Tomatoes score garnered by the 2017 reinvention, the OG's 50 percent was positively robust by comparison. It was an Academy Award-nominated film after landing a nomination for Best Sound Editing, though, but when you remember David Ayer's Suicide Squad won an Oscar, that doesn't really mean much.
Nonetheless, iTunes subscribers have opted to take the plunge and embark on a near-death experience of their own, with FlixPatrol revealing Flatliners to be one of the platform's top-viewed titles this week. Five daring students want to know what happens when we die, so the natural next step is to stop their hearts momentarily to visit the afterlife, but there are the inevitably dangerous consequences to contend with in the aftermath.
An entertaining enough exercise in supernatural shenanigans bolstered by a game cast, solid effects for the time, and decent levels of atmosphere, the jury remains out as to whether or not Flatliners genuinely deserves its lofty status.