Hailee Steinfeld may not be as famous as Zendaya or as critically acclaimed as Florence Pugh, but few young actresses have been more successful at the box office. Steinfeld is one of the stars of Spider-Man: Across the Spider-Verse, and the film's strong opening weekend has helped her reach an impressive milestone.
Across the Spider-Verse earned $120.5 million in its opening weekend domestically, and $208.6 million around the world. This is the second-highest opening weekend of the year behind The Super Mario Bros. Movie, and it pushes Steinfeld's career box office over the $2 billion mark. That's right: $2 billion.
It's an eye-watering amount, and it may surprise some moviegoers, but Steinfeld has been releasing profitable films for over a decade. She made her debut in the western True Grit (2010), which not only landed her an Oscar nomination for Best Supporting Actress but earned a surprising $252 million at the box office. True Grit remains the highest-grossing film released by directors Joel and Ethan Coen, but Steinfeld was just getting started…
The actress stole the show in Pitch Perfect 2 (2015), which made $287 million worldwide and became the highest-grossing music comedy film of all-time. She returned for Pitch Perfect 3 (2017), which earned less-than-stellar reviews but still managed to pull in $185 million.
Steinfeld's decision to star in Bumblebee (2018) proved that she could alternate between blockbusters and indie fare like The Edge of Seventeen (2016) with ease. The Transformers spin-off was praised by fans and critics for offering a fresh spin on the franchise, and pulled in $468 million at the box office. Steinfeld was even nominated for a Saturn Award for Best Supporting Actress. Bumblebee remains her highest-grossing film to date.
Culturally, however, one could argue that Steinfeld's role in Spider-Man: Into the Spider-Verse (2018) had an even bigger impact. The film was immediately hailed as one of the greatest comic book films of all time, and grossed $221 million on a $100 million budget.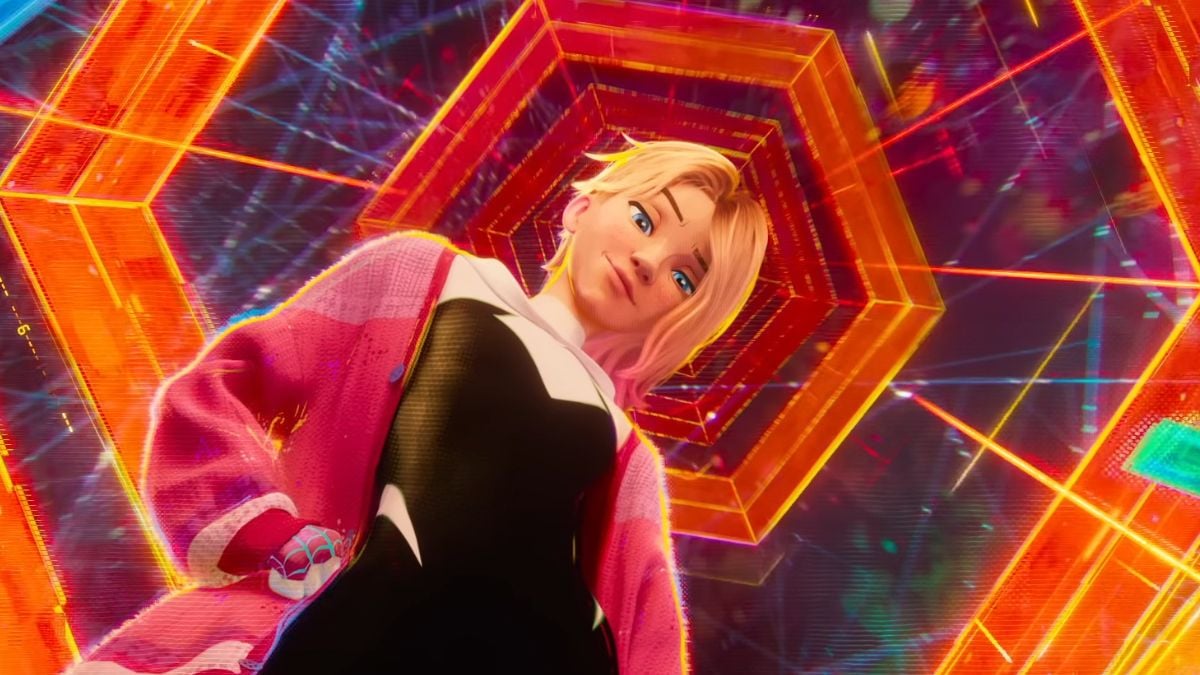 Steinfeld talked about her Spider-Verse character, Gwen Stacy, and why she's particularly special, during an interview with The Hollywood Reporter. She cited the ability to flesh the character out with each new film, and how she's able to learn about Gwen over the course of recording her dialogue.
"We dug a little deeper into who she is and why she is the way she is, and it's a big evolution from where she was in the first one," the actress noted. "I've always loved this character, but I love her so much more in this film from what we learn about her… There were moments where I jumped in my seat and laughed out loud and gasped loudly."
Steinfeld will return for the franchise's third installment, Spider-Man: Beyond the Spider-Verse, in 2024. She's also rumored to appear as Kate Bishop in the MCU film Avengers: The Kang Dynasty in 2025. In other words, her box office numbers won't be slowing down anytime soon.