So the rapper and reality star Bhad Bhabie, otherwise known as Danielle Bregoli, has had a makeover. The artist showed off her new long blonde locks, but that isn't what many are paying attention to. Instead, what they are paying attention to is the fact that the rapper appears to have darkened her skintone, and now she's being accused of Blackfishing.
Blackfishing describes when people of other cultures, predominantly white women, "borrow" or "embody" elements of Black culture to such an extent that they actually appear to look Black or at least mixed-race. Some might argue that imitation is the highest form of flattery, but when an entire racial group is routinely discriminated against for the way they look, and white people cash in from that same look, it is problematic, offensive, and a yikes from me!
Many celebrities have been accused of Blackfishing, from Ariana Grande to former Little Mix singer Jesy Nelson, and of course Kim Kardashian, who has been accused of the practice on multiple occasions. Many believe they do it so that they can profit from their racial "ambiguity" to market themselves to more people.
Bhad Bhabie has also gotten flack for it in the past and, now, she's taking it one step further with her unrecognizable "new look."
Here is a side-by-side of what the rapper used to look like vs. now.
Most people don't even see slight a similarity between the two images.
Some people believe it's a stitch up, because that can't be real.
Others are pointing out her hypocrisy as they bring up a video of the reality star that really aged poorly.
Many compared her to another famous celebrity accused of Blackfishing, Iggy Azalea.
Bhad Bhabie and iggy Azalea???
Thoughts
Bhad Bhabie and iggy Azalea???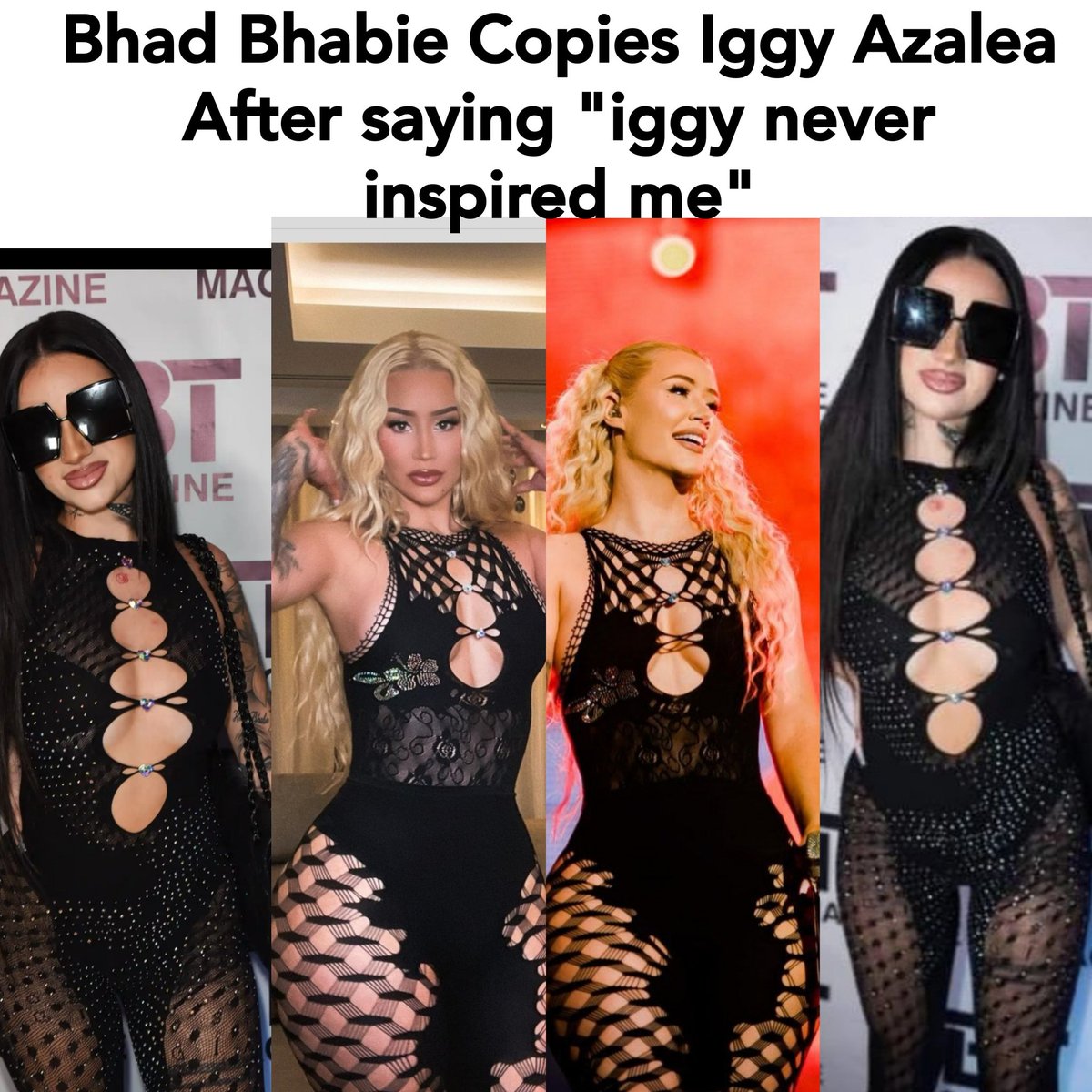 Originally tweeted by Jason Jaxon Jking (@Jasonjaxonjking) on November 14, 2022.
This user goes as far as to accuse Bhabie of Blackface, with many saying that Blackfishing is a watered-down version of the practice.
Many people just want White women to just stop pretending to be Black.
It might feel hard to not participate in something that is currently being celebrated, and the line between appreciation and appropriation can sometimes be very hard to distinguish, but in this case, it is obvious that a change of ethnic appearance is a step too far.