Why is Amazon laying off 18K employees?
The COVID-19 pandemic was a catastrophic, life-changing event for millions of people around the world, but for Amazon, it was a time of peace and prosperity. Now, all that has come to an end as the billion-dollar company grapples with the aftermath of the very thing that shot its stocks into the stratosphere. More specifically, Amazon is laying off 18,000 employees.
Following an external leak by one of Amazon's employees, the company's CEO Andy Jassy addressed the situation in a public statement. On Wednesday, Jan. 4, he wrote, "Between the reductions we made in November and the ones we're sharing today, we plan to eliminate just over 18,000 roles. Several teams are impacted; however, the majority of role eliminations are in our Amazon Stores and PXT organizations."
"We typically wait to communicate about these outcomes until we can speak with the people who are directly impacted. However, because one of our teammates leaked this information externally, we decided it was better to share this news earlier so you can hear the details directly from me."
Jassy confirmed that the layoffs will go into effect on Jan. 18, 2023 and largely affect the company's e-commerce and human resources departments. The layoffs account for only 1.2% of Amazon's total 1.5 million employees as of Sept. 2022, making it the largest layoffs of the 2022 tech wave in size, but not scope. Twitter, after all, laid off 50 percent of its company — around 3,700 employees — following Elon Musk's acquisition of the social media platform. Amazon is America's second-largest private employer after Walmart.
Amazon's massive layoffs are just one of many that have occurred in the tech industry in recent times. Meta also laid off 10,000 employees in 2022, and according to Reuters so did Salesforce with 8,000, and Cisco with 4,100, not to mention Lyft, Stripe, Chime, Netflix, Zillow, and Coinbase.
But why exactly is Amazon letting go of so many people? Well, as we said, it all comes down to the COVID-19 pandemic.
Here's why Amazon is laying off 18,000 employees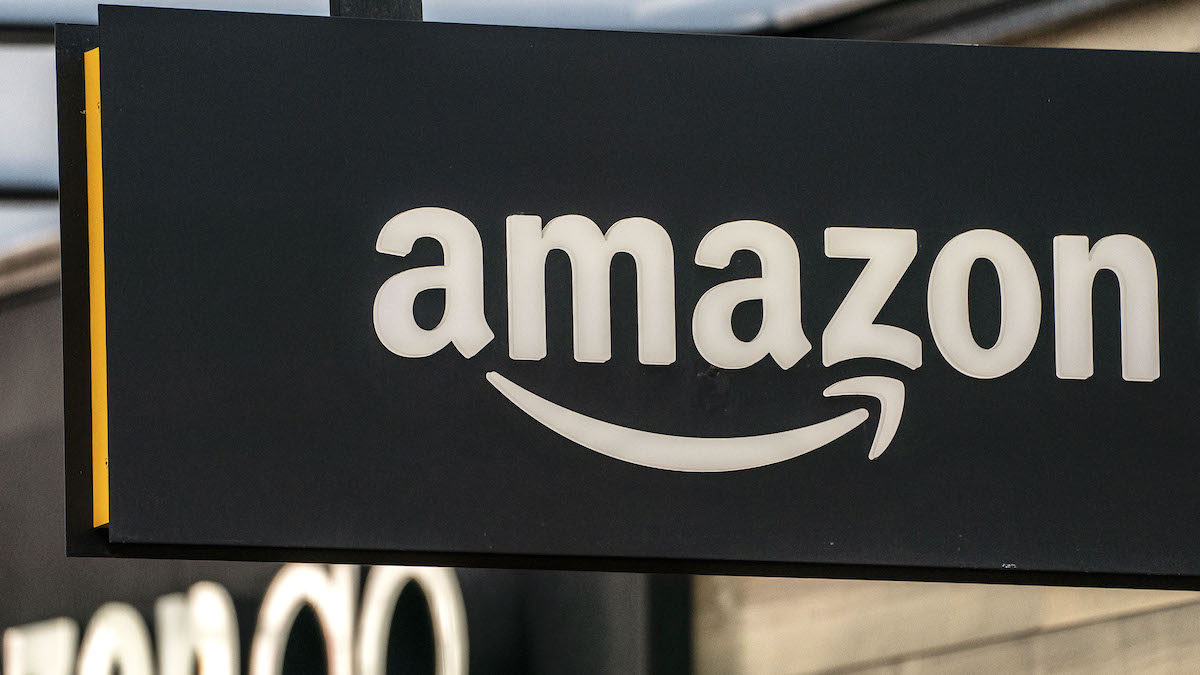 The short and sweet answer is supply and demand.
When the COVID-19 pandemic wracked the world with illness and prevented millions of people from leaving their homes, for many, Amazon became the place where they did their online shopping. Furniture, toiletries, hand sanitizer, household supplies, bedding, toys, gifts – you name it. 
As a result, Amazon had to increase its workforce to meet the heavy demands. Now, as more and more people go back out into the world and return to in-person shopping once again, those demands have lessened.
Simply put, Amazon grew too large at too quick a pace and now it's having to deal with the consequences. Or, better yet, its employees are dealing with the consequences. As of Thursday, Jan. 5, the company's shares fell 2 percent to $83.12. This comes following a 49 percent drop over the 12 months of 2022, according to The Wall Street Journal.
Not without empathy, the company's CEO Andy Jassy acknowledged the impact of this layoff.
"S-team and I are deeply aware that these role eliminations are difficult for people, and we don't take these decisions lightly or underestimate how much they might affect the lives of those who are impacted. We are working to support those who are affected and are providing packages that include a separation payment, transitional health insurance benefits, and external job placement support."
Returning to normalcy is great and all, but like the pandemic that got us here in the first place, it's not without its drawbacks.