Bill Hader has discussed the turning points for his titular character in Barry, ahead of the HBO series' last-ever episode airing tonight. Speaking of the titular assassin's biggest moments throughout Barry's four-season run, Hader — who co-created and stars in the show — said the biggest turning point for his character arrived in season one, when Barry was forced to kill his friend Chris Lucado to ensure his silence. 
"I always felt a big turning point was when Barry killed Chris," Hader told the Los Angeles Times. "That was kind of the moment." For his part, Hader's castmate Henry Winkler, who portrays Gene Cousineau, said the Barry-Chris moment from season one left his "jaw dropped," but admitted that by the following episode, he was already "cheering [Barry] on."
Elsewhere in the interview, Hader outlined another turning point for his character which arose in season three, discussing the moment Barry "flips out" at his love interest Sally Reed (Sarah Goldberg). Hader said that scene "was very important," since it shows how Barry's misdeeds "start to spread out to the people he loves." 
The actor went on to describe the season three moment as a "nice reminder that [Barry is] not a good guy," which is something reflected in all the remaining characters. "They all have those moments [of] 'can I come back from this?'", Hader said. The Saturday Night Live alum has previously said that moments like these help to keep Barry from becoming overly sympathetic, comparing the negative light shone on his character to that of the 1990 film, Goodfellas.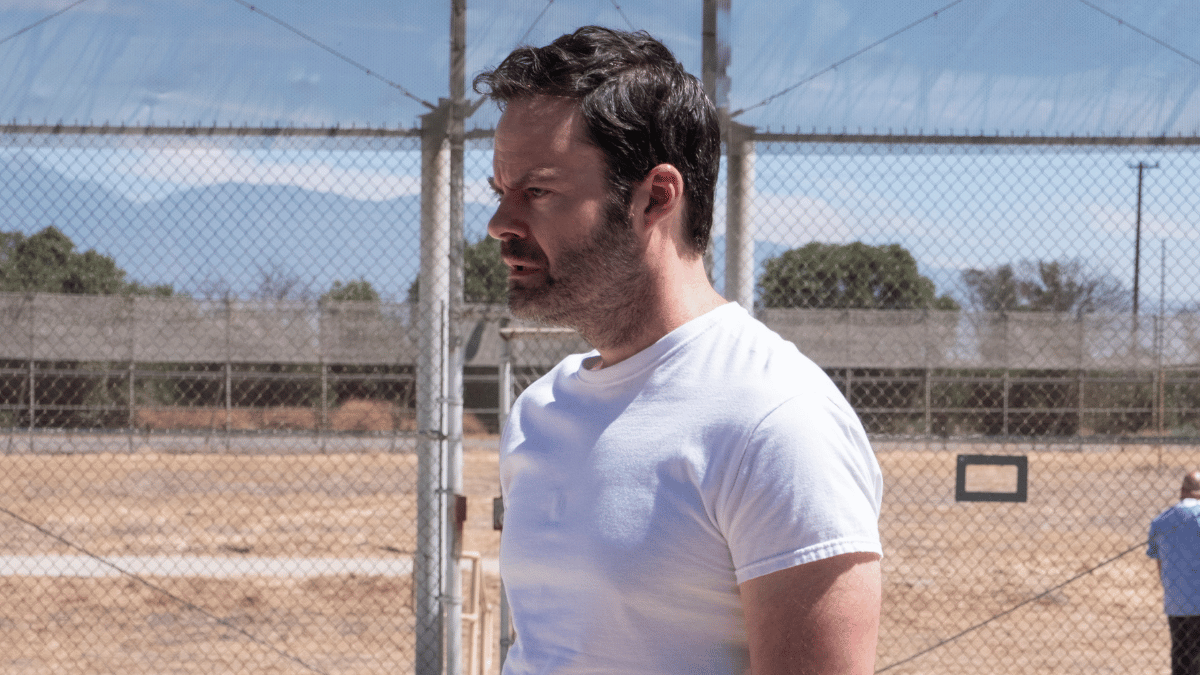 "With movies where they were trying to make sure that you liked the main character, I would always feel a little cheated," Hader told The Hollywood Reporter. "As you get older, you just see that life is more like Goodfellas."
Barry's season four finale airs on May 28, with its preceding episodes picking up after an eight-year time jump that occurred in episode five. Ahead of its release, Barry star Stephen Root described the final-ever episode as "satisfying" and said he "was happy with the resolution of the main characters." Root also teased that there's "a nice surprise at the end."