'Secret Invasion' might be changing the MCU by introducing yet another child of an original hero
While we're still waiting on the Young Avengers themselves, the MCU has become increasingly obsessed with introducing the children of the original Avengers in recent years. So far, ever since Avengers: Endgame, we've encountered Morgan Stark, T'Challa's son Toussaint, teenage Cassie Lang, the Maximoff twins, Thor's adoptive daughter Love… The list goes on. And the latest look at incoming Disney Plus series Secret Invasion suggests Marvel's about to play the same card again. Although this time, with a twist.
In the latest trailer for the noir-ish thriller series, released earlier this week (which you can see above), the segment from the 0:35 to 0:40 mark is particularly intriguing. After sampling a clip of Samuel L. Jackson's Nick Fury facing off against evil Skrull leader Gravik (Kingsley Ben-Adir), we cut to a shot of Fury standing by a grave, telling Olivia Colman's Sonya Falsworth that "This is personal." To emphasize the point, the promo then returns to the first clip and sees Fury getting kicked to the ground by Gravik, before looking up at him in shock.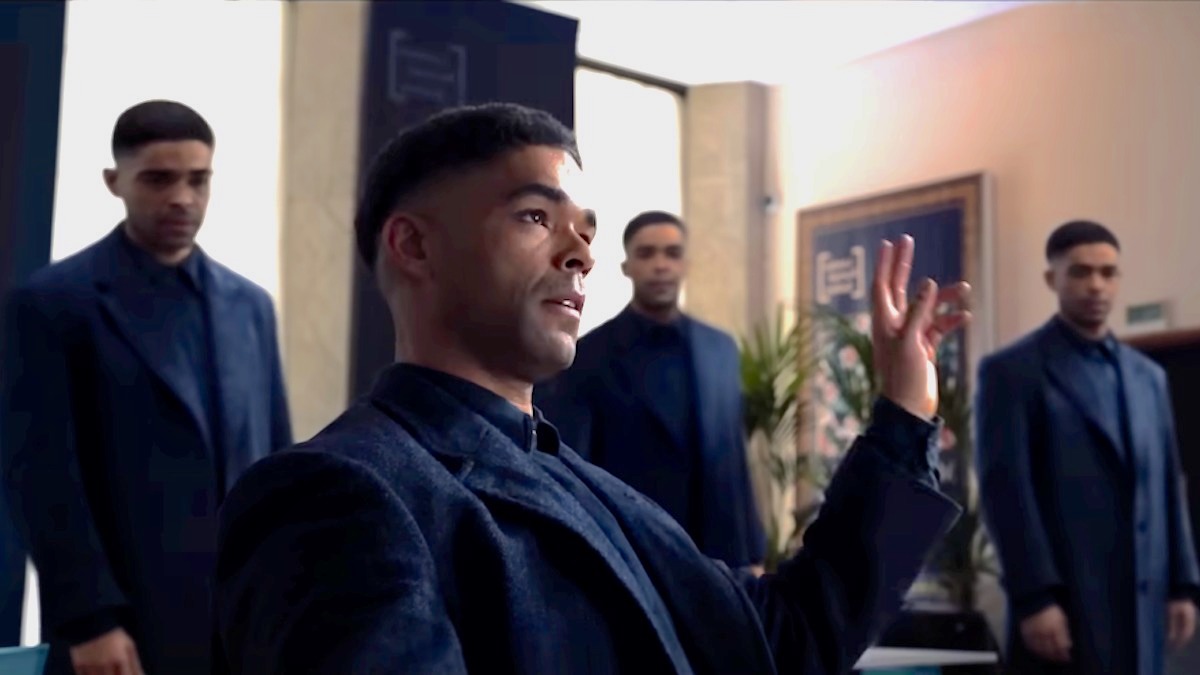 So, what can we take away from this? Well, it's not a stretch to say that the editing of this trailer seems to want us to draw a connection between Fury and the human form that Gravik has decided to take on. Combining the former S.H.I.E.L.D. director's words, the carefully obscured gravestone, and the look on his face upon seeing Gravik, one potential turn of events stands out: Gravik is impersonating Fury's late son.
It's possible that Fury once had a son who died when he was a young man. Either to make use of the Fury family's political connections or just to taunt Nick, Gravik has now chosen to appear in the form of Fury's son. While this would be a big reveal for the MCU itself, the concept does have comic book precedent, as Nick Fury Jr. was introduced into the comics in 2012.
While the other next-generation Avengers have been exciting teases for the future, playing with the trope in such a dark way in Secret Invasion would certainly fit the show's promised grittier tone. We'll find out how close to the truth this theory is when the show premieres June 21 on Disney Plus.
About the author