Jenna Ortega 'absolutely devastated' in tribute to the original Wednesday Addams, Lisa Loring
With the new Wednesday series released in November of last year on Netflix, Jenna Ortega has enjoyed sitting on the throne as one of the great Wednesday Addams characters that fans love so much. That joy was taken away temporarily as news of the original Wednesday, Lisa Loring, had passed away on Saturday.
Lisa Loring had just begun her acting career when she was cast to star as Wednesday Addams in the 1964 comedy/horror sitcom The Addams Family. She starred in 64 episodes until the show came to an end in 1966. However, it remained a classic as three films have been made about the Addams since, and two television shows have also followed.
Jenna Ortega follows a long list of Wednesdays since Lisa Loring played that role, including Christina Ricci in the 1991 film as well as Chloë Grace Moretz who played Wednesday's voice in the 2019 animated film and the sequel that came out in 2021. Nicole Fugere played Wednesday in The New Addams Family, which came out in 1998 and lasted until the following year. So, there are a few Wednesdays who have enjoyed the role, but Jenna Ortega's version has certainly captured fans in the television series that is about the character.
With the note, "Absolutely devastated. Thank you for everything," Ortega made a tribute with two pictures on her Instagram stories.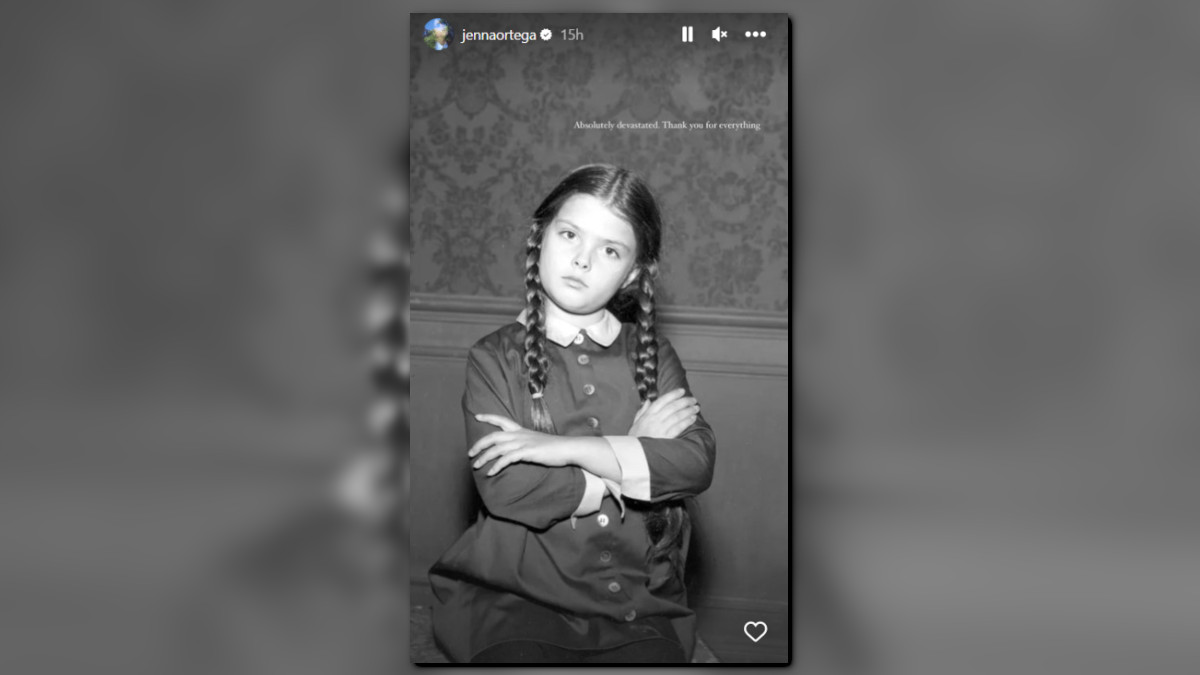 As Newsweek reports, Loring was on life support for three days before finally succumbing to a stroke at the age of 64. Fans can be consoled by the news that Loring's daughter, Vanessa Foumberg, confirmed, "She went peacefully with both her daughters holding her hands."
Even though Lisa Loring is best known for her role as Wednesday in The Addams Family, she went on to act in the Soap Opera As the World Turns in the early '80s as well as Blood Frenzy in 1987, Iced in 1989, and even Doctor Spine in 2015. She is survived by her husband Graham Ritch and her two daughters, Vanessa Loring and Marianne Loring. Fans are glad to know that she was able to watch Jenna Ortega's Wednesday before passing. May she rest in peace.