There is a litany of great romance films out in the world, and there are also great family dramas and comedies as well, but one film that does a great job fitting into all three genres is the 2011 film Crazy, Stupid, Love. With a stellar cast and a great premise, plus a twist at the end that no one saw coming, the film is a standout even now, more than a decade on.
The film is composed of a phenomenal ensemble cast that all work so well together, with Steve Carell, Julianne Moore, Emma Stone, and Ryan Gosling in lead roles, you also have great characters from younger talent in the form of Jonah Bobo and Lio Tipton including some appearances from the fantastic Kevin Bacon.
Crazy, Stupid, Love immediately introduces us to characters who are already living their lives, Cal (Carell) and Emily Weaver (Moore) have been married for some time and are on a date night, Hannah (Stone) is out with a friend taking a quick break from studying to be a lawyer, Jacob (Gosling) is at the bar hitting on women which we observe is a regular thing for him, and Robbie (Bobo) is admitting from the outset his love for his older babysitter Jessica (Tipton).
The film wastes no time in throwing us right into the story with Emily announcing she wants a divorce only a minute into the story. From there we see the highs and lows of relationships, both romantic and familial, we see how love is tested, how it can grow, and the importance of self-love as well. The film then also reveals near the end that the separate storylines are also not as separate as we had been led to believe, tying everything together is a rather wonderful, if complicated, bow.
The film is well-loved by fans of the genre, with great chemistry to be had between the actors, truly heartwarming moments as well as some legitimate laughs, as well as a guy finally getting a makeover rather than a woman for once! But if you've watched it a thousand times and are wondering "what else is out there that can scratch this itch?" then here are ten films you might enjoy.
Love Actually
If you are a fan of an ensemble piece where things are all interconnected then Love Actually is probably one of the best films within the rom-com genre that does this. The film is uplifting and hopeful and balances corniness with real depth at times as well (something the Hollywood attempts failed at).
Much like Crazy, Stupid, Love we see relationships at all different stages, from young love, to love breaking apart. It is a classic at any time of the year, though is usually best enjoyed around Christmas.
La La Land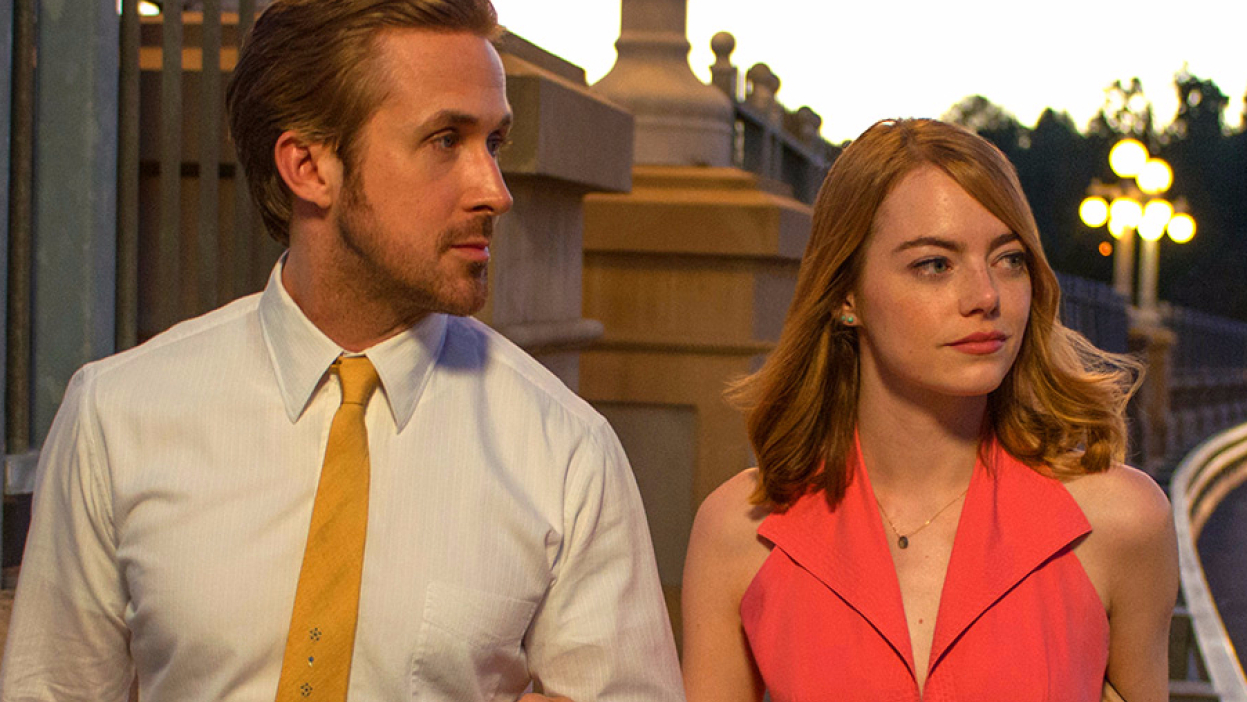 If you loved Stone and Gosling's chemistry in Crazy, Stupid, Love then you should really watch them in La La Land. The film may be a musical, and it may have extreme dance numbers and aerial acrobatics, but the heart of it is the relationship between their two characters. The film is beautiful, and crushing at the same time, proving that sometimes love isn't always enough.
Their relationship in Crazy, Stupid, Love only really came in at the end, and it was beautiful to watch, so here you get to see them really interact and work opposite one another. Both were great in La La Land with Stone even winning the Oscar for Best Actress for her performance.
Definitely, Maybe
One of the things that really ground Crazy, Stupid, Love in a sense of realism was the fact that it really portrayed the struggles of relationships. Definitely, Maybe is another film that works well in this aspect, as we see Will Hayes telling his daughter about his past relationships as she tries to guess which one of his past great loves is her mother, keeping the audience guessing and allowing a reveal at the end much like Crazy, Stupid, Love.
Through the lens of "look, relationships are hard, and sometimes they don't always work," Definitely, Maybe is a great film. That and we also have another romantic lead played by another famous Ryan, this time in the form of Ryan Reynolds.
When Harry Met Sally
When Harry Met Sally is a classic and is a film that we will never not recommend. The story of two people, starting off as friends, growing together, challenging one another, and ultimately falling in love with one another is timeless, and this film probably does it better than any other. Again, it is the organic nature of this film that Crazy, Stupid, Love also has, with the interactions between characters feeling genuine, leaving us wanting more.
The Kids are Alright
Featuring Julianne Moore, The Kids are Alright is less of a romance and more of a family drama/comedy. Again, there is a focus on the hardships that come with marriage, with very human mistakes being made, and seeing how a couple can work through betrayal and regret whilst trying to hold a family together.
Much like Crazy, Stupid, Love it really looks at the family dynamic during these stressful times and how forgiveness can allow us to move forward. This film was critically lauded and was nominated for Best Picture at the 2011 Academy awards.
Easy A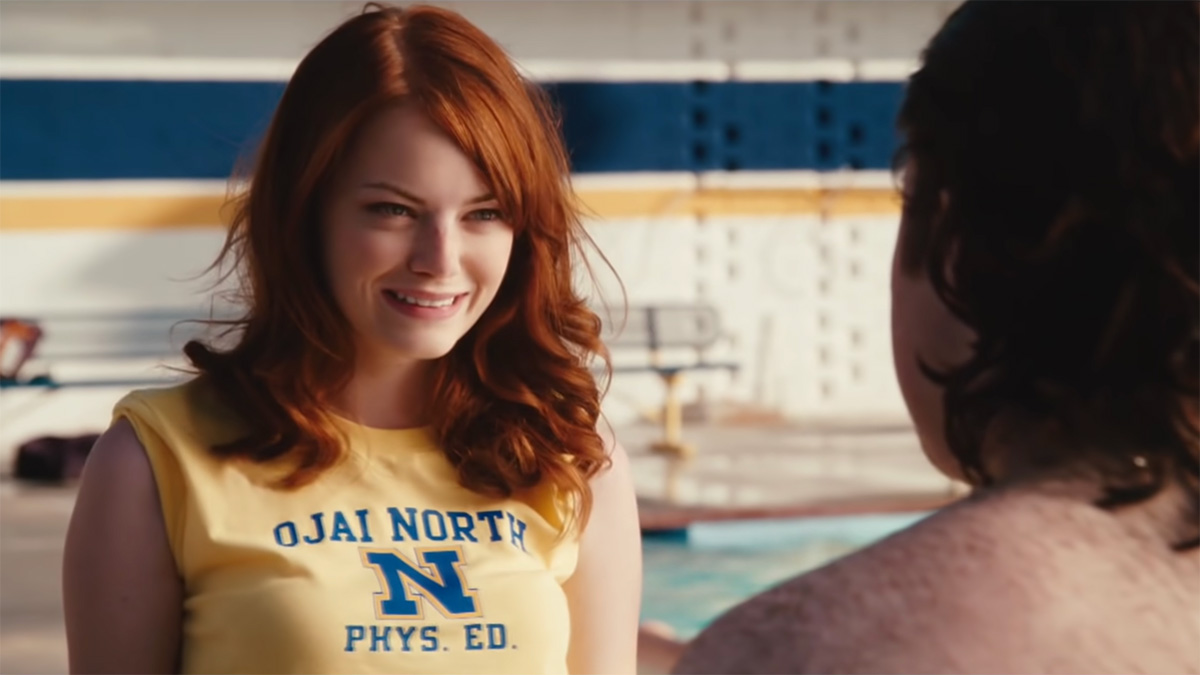 This film is Emma Stone's to run away with. Easy A is a high school romantic comedy but feels new and bold in comparison to many that fall into that genre. Stone plays her role phenomenally, and with her parents played by Stanley Tucci and Patricia Clarkson, there is definitely a wholesome family dynamic at play too.
Much how Crazy, Stupid, Love has some great supporting actors so too does Easy A, with Amanda Bynes giving a stellar performance as the devout Christian who's just a little off her rocker. Incredibly funny with Stone at her comedic best.
Dan in Real Life
Carell is known for playing characters that are just a little bit lost and perhaps just a little bit sad, as we see him at the beginning of Crazy, Stupid, Love. In Dan in Real Life we get to see him once again as the loving caring father who has rather stopped caring after his own needs only to realize that sometimes he needs to put himself first.
Another sweet wholesome romantic comedy with family playing a big part, this one has been recommended by many who love Crazy, Stupid, Love so go give it a try!
This is 40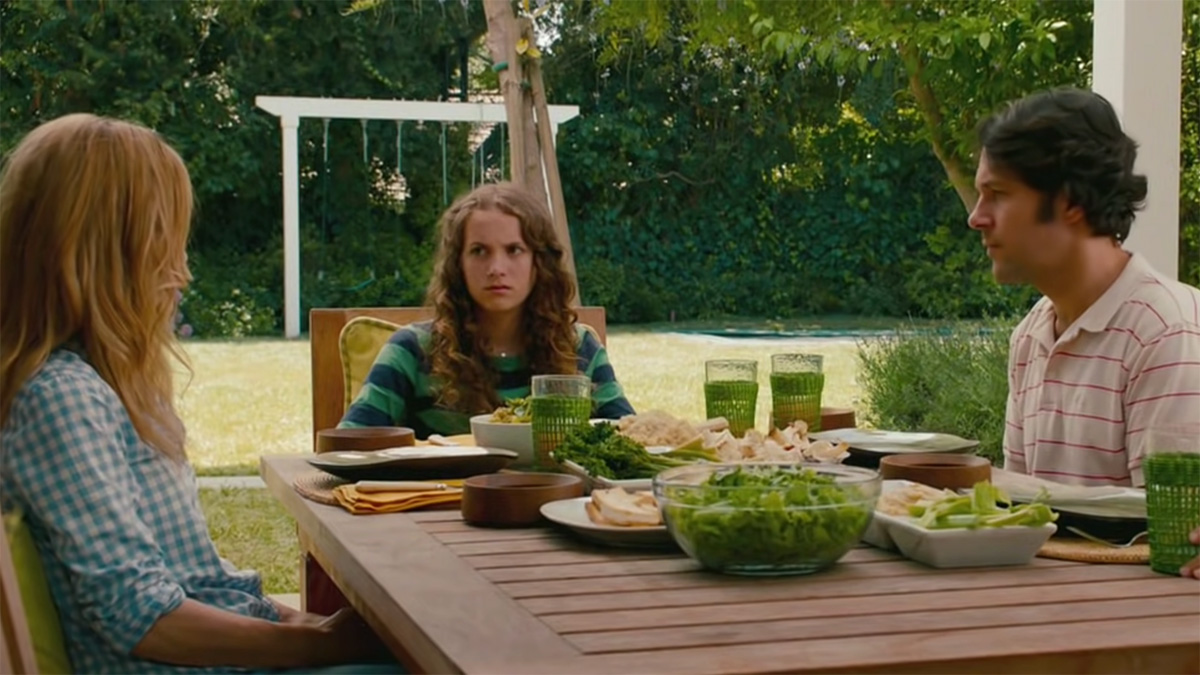 If you want to see a film about the comedic highs and lows of marriage and parenting then This is 40 is a great choice. Directed by Judd Apatow as a sort of sequel to Knocked Up, it looks at the pressures one may face in life as you start to enter those middling years when you have to balance romances with raising a family and holding down a career.
The humor is designed to be grounded in reality and with the great chemistry between lead actors Paul Rudd and Leslie Mann, as well as the addition of Apatow and Mann's daughters Maude and Iris Apatow who nail their respective roles.
Love and Other Drugs
If you are looking for something light and airy this one may not be for you, but it would be a mistake to skip it all together. Much like Gosling's character in Crazy, Stupid, Love, Jake Gyllenhaal's character Jamie is a bit of a lothario and doesn't really have love on his mind, that is until he meets Maggie, played by Anne Hathaway.
The two have a beautiful, sweet relationship as they struggle with Jamie's lack of experience in the world of love and also with Maggie's early onset Parkinsons, with these two factors often driving a wedge between the couple. It does prove though, that love is sometimes worth those hardships.
I Love You, Man
If one of your favorite parts of Crazy, Stupid, Love was the relationship between Cal and Jacob, you will probably like I Love You, Man. In this film it isn't romance that our lead, played once again by Rudd, has any problems with, it's that he doesn't have any strong friendships outside of his relationship. After some encouragement from his fiancé, he decides to go out and make a friend and here we meet the carefree, fun-loving, slightly mischievous character played by Jason Segel.
A bromance film can be just as rewarding as a romance, and this film has some classic moments within it.
So sure, go ahead and watch Crazy, Stupid, Love once again, we don't blame you, but if you are down for a little bit of a change then maybe one of these other offerings will be right up your alley too.