An underrated post-apocalyptic gem that was delayed, sold off, and buried takes a scenic streaming road trip
A virtually-inarguable fact of life is that everyone loves Tom Hanks, but the iconic actor's forced foray into streaming during the height of the pandemic didn't exactly go to plan, with Finch one of three features starring the two-time Academy Award winner to get lost in the shuffle.
World War II epic Greyhound hit Hanks the hardest because he also wrote and produced it, while the decision to send Paul Greengrass' elegiac Western News of the World to Netflix led to the potential awards season heavy hitter being forgotten about almost instantly among the deluge of more palatable festive favorites. Things arguably went even worse for Finch, seeing as it was initially pegged for a wide theatrical rollout.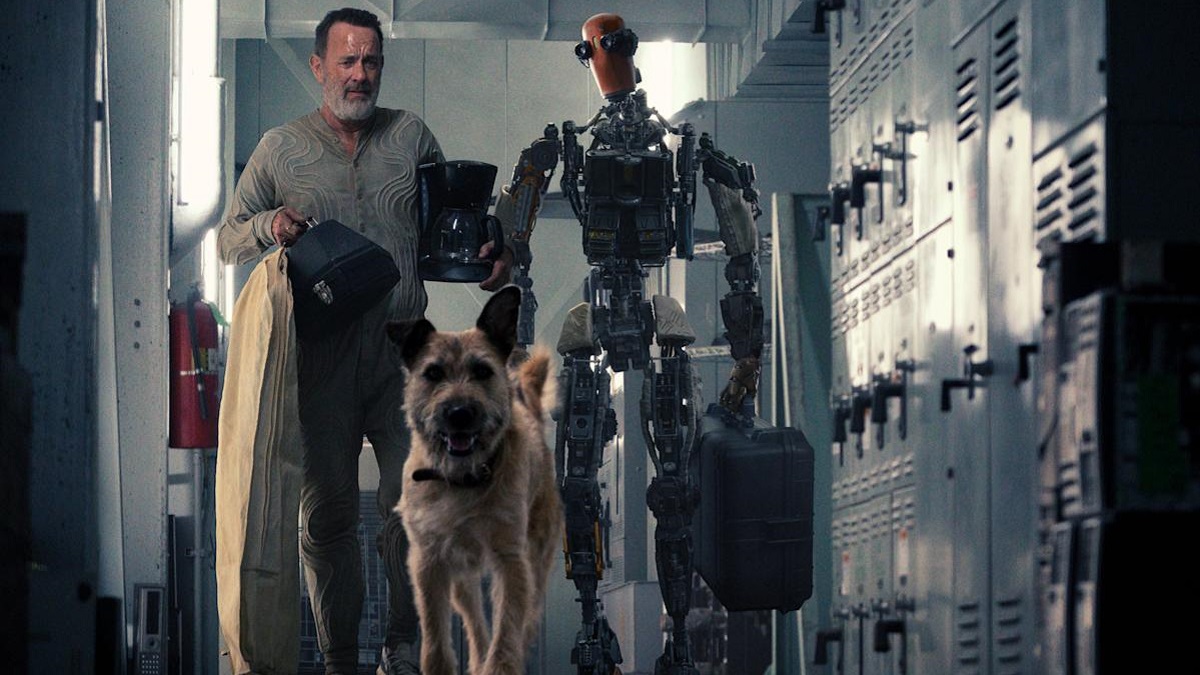 Shooting wrapped in in May 2019, with Universal planning to give audiences the gift of Hanks, post-apocalyptic sci-fi, adorable canine companion, and scene-stealing robot in October 2020. Of course, COVID had other ideas, with the domino effect ultimately ending with the studio selling the project off to Apple, who quietly unveiled it in November of last year.
One of the last survivors of the human race, Hanks opts to built a companion to keep his dog company in the event of his death, before the unlikely trio head out across America on a road trip to rediscover the meaning of life. It's heartwarming and hugely entertaining stuff, but it didn't stand a chance being debuted exclusively on a streamer that was only in its infancy at the time.
However, Finch could prove to be one of Apple's most reliable recurring hits, seeing as it circled back around to become the fifth top-viewed title on the platform once more, per FlixPatrol. Hanks, dogs, and robots; a winning combination if ever there was one.