'The Flash' gets a new logo, but still no word on an Ezra Miller-sporting trailer
The Flash film has a brand-new logo that is sparking buzz on social media. But are movie fans ready to accept a superhero vehicle starring the embattled Ezra Miller?
On Wednesday, fans spotted the updated logo of the official Twitter account for The Flash film sporting a more muted, contrasty, and stylized logo than the one we've seen before.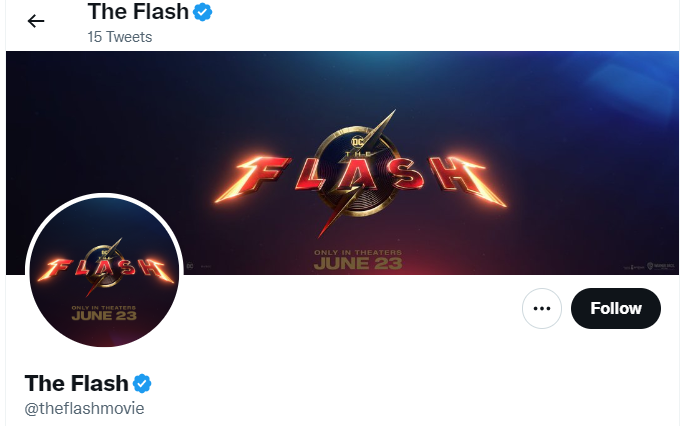 It did not take long for the internet to notice, with several fan accounts posting the new image.
The film arguably has a lot to overcome, from a public relations standpoint, since star Miller has been embroiled in a number of public legal troubles in the past year, including some very serious accusations related to assault. It was enough for one Twitter user to call for the film's cancelation already.
However, the reappearance of Michael Keaton as Batman was enough to convince one commentator to secure their ticket.
It was enough for one fan to ask DC to release a full-blown The Flash trailer, already.
If you need a refresher on what the original logo looked like, the official Twitter account for The Flash posted it last year.
Although the new logo is making waves on Twitter currently, it was actually spotted earlier this year at CinemaCon back in April, as one Twitter user pointed out.
In addition to Miller and Keaton, Ben Affleck is also set to reprise his role as Batman in the multiverse-traversing film.
The Flash comes to theaters on June 23, 2023.