What are Dave Bautista's upcoming roles outside of the MCU?
Dave Baustista is definitely having a moment right now. For starters, he's just appeared in the hottest movie of the festive season in the form of Netflix's Glass Onion: A Knives Out Mystery, which follows on from his return to the Marvel world in the Disney Plus release The Guardians of the Galaxy Holiday Special. Speaking of which, he'll soon reprise his role as Drax in May's Guardians of the Galaxy Vol. 3.
Here's the thing, though, the incoming threequel is due to be the final time he ever appears in the MCU. And that's straight from the horse's mouth, as Bautista has made clear that he's actually feeling "relief" over being done with the superhero universe after almost a full decade as he's keen to move away from "silly" performances. His surprising comments make it sound like the former WWE star-turned-actor has some big plans for the future, then.
So what has Dave Bautista got up his super-sized sleeves? Here's the star's every upcoming project announced to date.
Knock at the Cabin
It won't be long before Bautista is back on our screens in a new movie, one that's just as different from Glass Onion as it is from Guardians of the Galaxy. The film is Knock at the Cabin, the latest effort from M. Night Shyamalan, that's described as an apocalyptic psychological thriller. Bautista leads a talented cast that also includes Jonathan Groff, Ben Aldridge, and Rupert Grint. The intriguing premise reveals it'll follow a family, vacating at a remote cabin, who are held hostage by four strangers demanding they sacrifice one of their loved ones to avert the end of the world. Catch it in theaters from Feb. 3.
Army of the Dead: Lost Vegas
Bautista memorably turned down the opportunity to work with old pal James Gunn on DC's The Suicide Squad in order to team with another DC legend, Zack Snyder, on Netflix's zombie heist flick Army of the Dead. As the platform builds a franchise out of that film, Bautista is set to reprise his role as Scott Ward in upcoming anime-style TV series Army of the Dead: Lost Vegas, which acts as a prequel, taking place before the events of the first film. Ella Purnell, Ana de la Reguera, Omari Hardwick, and Tig Notaro will be back alongside him. Expect that on Netflix some time in Q2 2023.
Dune: Part Two
However, the most notable of Bautista's projects behind ⁠— or perhaps even equal to ⁠— Guardians 3 coming in 2023 is Dune: Part Two. Following on from Denis Villeneuve's epic first chapter in the sci-fi saga arriving in 2021, the much-anticipated sequel will continue the journey of Paul Atreides (Timothee Chalamet) as he unites with Chani (Zendaya) of the Fremen tribe to seek revenge on the conspirators that destroyed his family. Bautista ⁠— who plays Glossu Rabban ⁠— is among the bulging A-list supporting cast also returning. Don't miss it once it hits cinemas this Nov. 3.
In The Lost Lands
Forget House of the Dragon, another George R.R. Martin adaptation is coming in 2023 in the form of epic fantasy In the Lost Lands, from Resident Evil director Paul W.S. Anderson. Naturally, Milla Jovovich (Anderson's constant muse and IRL wife) stars in the role of a sorceress who embarks on a dangerous quest through the haunted Lost Lands. Guiding her through this treacherous wilderness is the drifter Boyce, played by none other than Dave Bautista. While this doesn't have a release date at the time of writing, it is supposed to drop this year.
Universe's Most Wanted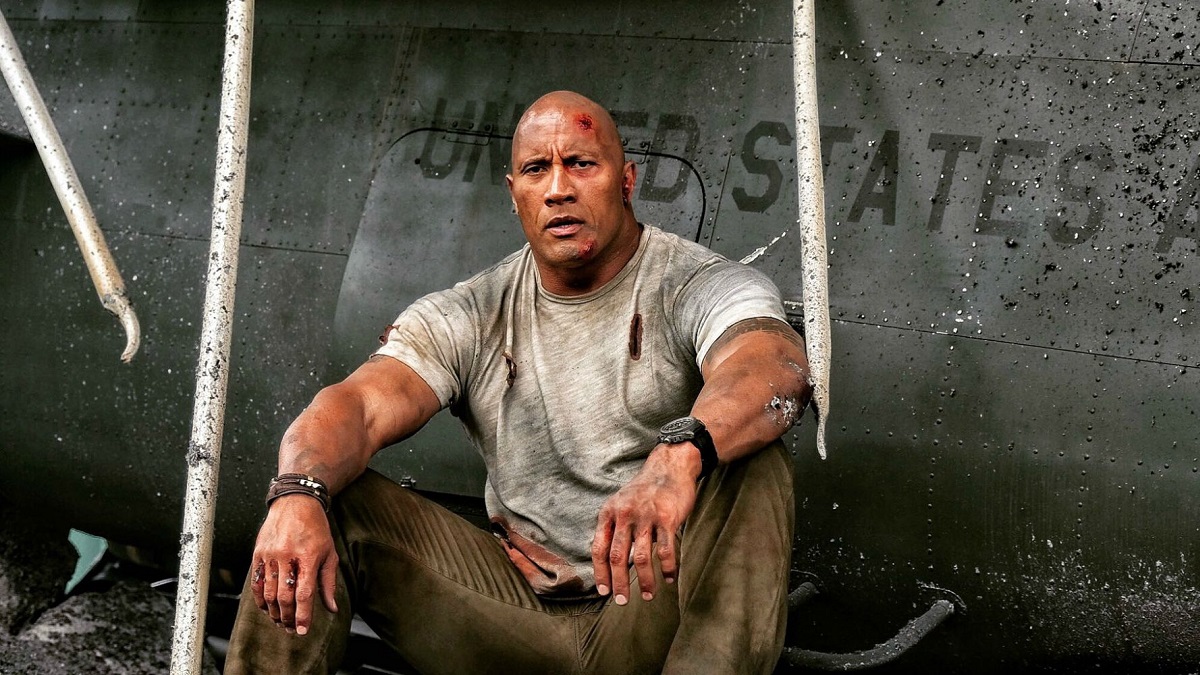 Ironically for someone who has such vocal beef with Dwayne Johnson, Dave Bautista is teaming up with one of The Rock's most frequent collaborators for sci-fi actioner Universe's Most Wanted. As helmed by Brad Peyton (Rampage, San Andreas), this one focuses on the residents of a small town who find themselves under attack after a spaceship carrying the most dangerous criminals in the galaxy crashes in their own backyard. Bautista is playing an alien bounty hunter. No release date has yet to be given.
My Spy 2
Shortly after its release in 2020, Amazon announced that a sequel to spy family comedy My Spy was happening. You'd be forgiven for forgetting all about the project since then, but fall 2022 saw the follow-up finally getting somewhere, with it quietly revealed that filming is due to start this February in South Africa. Presumably, Bautista will be back as CIA agent JJ alongside Chloe Coleman as his unlikely pint-sized partner Sophie. Marvel fans may just be offended that Dave Bautista counts Guardians as a "silly" project, but not this one.