Here are 5 actors that could play Jesse in 'The Last of Us' season two
Introduced as a supporting character in The Last of Us: Part II, Jesse was Ellie's friend and Dina's ex-boyfriend who supervised the patrol groups in the Jackson settlement. Like Dina, he joins Ellie on her quest for revenge after Abby murders Joel. Jesse's relationship with Dina was described as "on-and-off" by Ellie in some in-game dialogue. Shortly after meeting and befriending Ellie, Jesse and Dina decided to permanently end things, but chose to remain friends. Unbeknownst to Dina, she would become pregnant with Jesse's child while dating Ellie. Jesse's role within the community entails assigning patrol routes, overseeing patrols, and briefing the patrolmen before their departure.
In Seattle, Ellie and Jesse confront Abby, who shoots the latter in the face and kills him instantly. Although he didn't make it too long, Jesse left a mark on The Last of Us fans, who mostly consider him to be a likable, relatable character. It was Stephen Chang who provided the voice and motion capture for Jesse, while the character was modeled after actor Jasper Jeon's likeness.
HBO's newly released The Last of Us series has garnered international attention after premiering on January 15, 2023. Game of Thrones alumni Pedro Pascal and Bella Ramsey star as Joel and Ellie, respectively, and there's speculation that the show's second season will adapt Part II, meaning we'll likely see Abby, Dina and Jesse popping up eventually. We've already narrowed down our top picks for Abby and Dina, but which actors could bring Jesse to life in live-action?
Steven Yeun
He's dabbled in post-apocalyptic dramas before, so there's no reason as to why Steven Yeun, known for portraying Glenn in The Walking Dead, would ever be a poor choice to play Jesse. His role as Ben in the South Korean-Japanese psychological thriller Burning earned him critical acclaim and numerous accolades. Yeun also became the first Asian-American actor to receive the Academy Award for Best Actor and be nominated at the Screen Actors Guild for Outstanding Performance by a Male Actor in a Leading Role. For those who might be unfamiliar with Yeun's filmography, his recent turn as Ricky "Jupe" Park in Jordan Peele's Nope has been the talk of the town for months now. Now, considering that Jesse is supposed to be around Ellie and Dina's age (18-20) in Part II, it's not ideal for Yeun to be almost 40, but he's got the likeness of Jesse and the acting chops to back it up.
Ross Butler
Known for his role as Zach Dempsey in Netflix's teen drama 13 Reasons Why, Ross Butler began acting at 21, landing his breakthrough recurring role on the Disney Channel series K.C. Undercover. In 2017, he was cast as Reggie Mantle in Riverdale and went on to star alongside Zachary Levi in DC's Shazam! as an Adult Eugene Choi. Butler is scheduled to reprise his role as Choi in the Shazam! sequel Fury of the Gods, and he's currently filming the adventure film Perfect Addiction. At 32, Butler has more of a shot at landing the role of Jesse than Yeun, but he's still a tad too old to be a convincing late-teen. Regardless, his portfolio speaks for itself and he's more than capable of bringing all the right aspects of Jesse to the big screen.
Jasper Jeon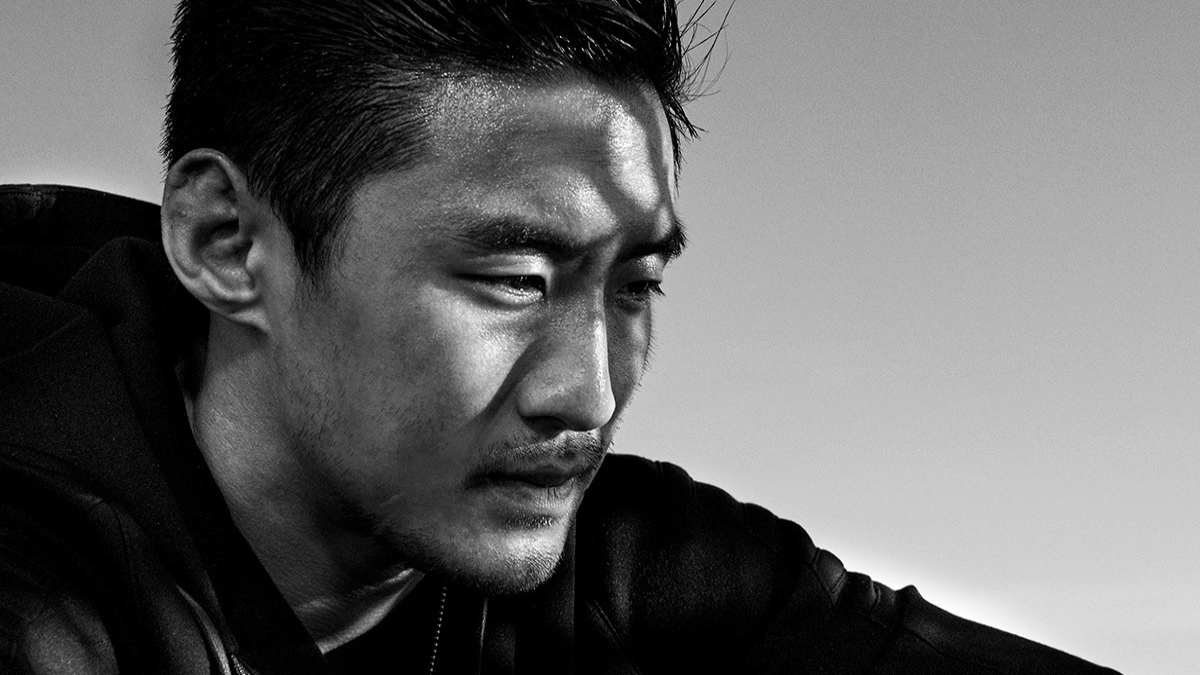 How could we not include Jesse's face model, Jasper Jeon, who also happens to be an actor by trade. There's no denying that Jeon has the looks down, given that he's the literal 'face' of Jesse in Part II. It isn't public knowledge how old Jeon is, but we're estimating around late 20s, which makes him the front-runner for the part. Credited as Jasper Jeon Jr., he had a short-lived turn in HBO's sci-fi series Westworld and snagged a minor voice-acting role in the video game Star Wars Jedi: Fallen Order. Jeon hasn't been terribly active since 2021, so his schedule seems more than flexible to accommodate an audition for Jesse in HBO's The Last of Us. Given his prior connection with the franchise, HBO would be fools not to cast him, should he be interested in embodying Jesse beyond his physical appearance.
Simu Liu
Canadian actor Simu Liu rose to international prominence for portraying Shang-Chi in Marvel's Shang-Chi and the Legend of the Ten Rings, but he's also well-known for starring as Jung Kim in the CBC Television sitcom Kim's Convenience. Liu got his start in acting as an extra and stunt man, making a name for himself after appearing in Guillermo del Toro's Pacific Rim. In 2015, Liu was cast in his first significant recurring role, appearing in seven episodes of Blood and Water, then eventually became a mainstay in Kim's Convenience. In 2023, Liu will be joining Margot Robbie and Ryan Gosling in Barbie, appearing as a variation of Ken. He's also set to appear in the thriller film Hello Stranger, adventure film Arthur the King and the documentary series Seven Wonders. Again, Liu might be a little too old to convincingly portray Jesse, but he's got the benefit of the doubt because of his baby face, so we might still be in business.
Brian Tee
Jae-Beom Takata, professionally known as Brian Tee, earned critical acclaim for playing Dr. Ethan Choi on the NBC medical drama Chicago Med and its various spin-offs. His filmography includes appearances in The Fast and the Furious: Tokyo Drift, The Wolverine, Jurassic World, and Teenage Mutant Ninja Turtles: Out of the Shadows. At 46 years old, Lee is definitely out of the age range to play Jesse, but let's not count him out too soon. If there's ever an opportunity for Jesse to return in a spin-off, we're in full support of Lee being offered the role. Unfortunately, considering Jesse died at the hands of Abby, we aren't too sure that a spin-off will happen.
Jesse isn't an easy character to cast, but his role in The Last of Us: Part II is far more important than it seems, so whoever HBO chooses, they'd better be able to deliver.