Between commercials for Smartwater and a slew of movies coming out, it feels like the actress Zendaya is everywhere. Her Instagram is a testament to this and she recently posted a breathtaking photo in the desert that has pretty much everyone fired up.
The photo shows the stunning actresses' hair flowing elegantly in the wind and a long sleeve shirt with a bare midriff. Dunes and desert can be seen in the background. People are hyped over it.
Comments range from "zendaya is breathtaking omg" to "ZENDAYA BRINGING SEXY BACK" and "one thing about zendaya: SHE KNOWS HER ANGLES" as well as, well you get it. She's loved!
A lot of people think the photo is from the set of Dune Part Two, including this person who said "Zendaya on the set of … Dune Part 2."
There is some evidence that this is the case, actually. About a week ago, she posted a photo to her Instagram story with a similar looking background.
"I know I've been quiet, but I'm here, just workin as usual. anyway sending love from Arrakis."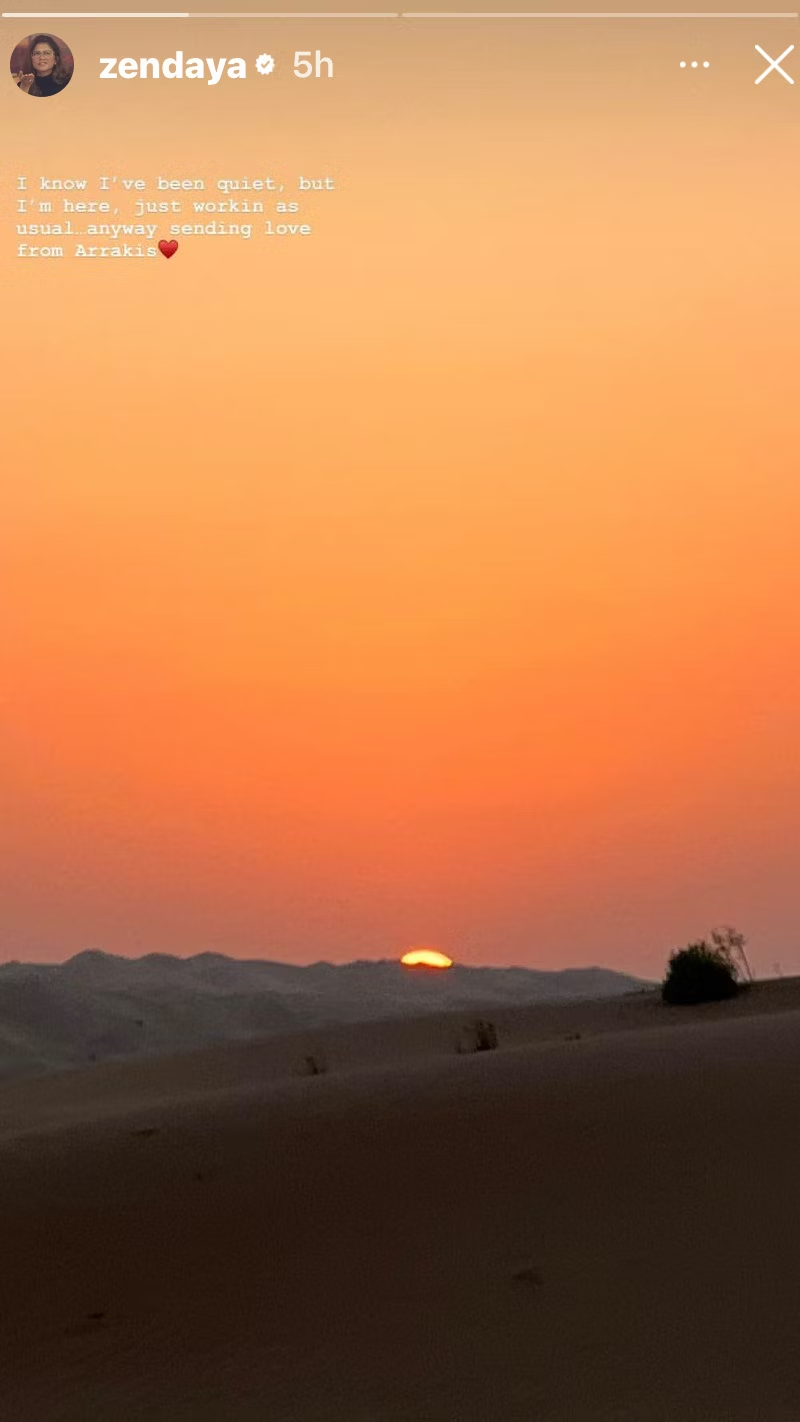 Arrakis, of course, is Abu Dhabi, where the movie's currently being filmed. Here's the official synopsis for the upcoming sequel to the 2021 smash:
"This follow-up film will explore the mythic journey of Paul Atreides as he unites with Chani and the Fremen while on a warpath of revenge against the conspirators who destroyed his family. Facing a choice between the love of his life and the fate of the known universe, he endeavors to prevent a terrible future only he can foresee."
Dune: Part Two is scheduled for a Nov. 2, 2023 release.