A shockingly fun revenge story swings a bloodied axe at the Netflix rankings
If all you knew about 2020 thriller Girl was the cast, crew, and premise, then you'd be well within your rights to have very low expectations for what sounded like a run-of-the-mill B-tier thriller in almost every way imaginable.
Directed by the excellently-monikered Chad Faust, controversy magnet Bella Thorne played the lead role, while the supporting cast was rounded out by a raft of VOD veterans including Mickey Rourke, Elizabeth Saunders, and Glen Gould. While we're not here to claim that it's a must-see slice of cinema, we will state the case for Girl doing the simple things very well.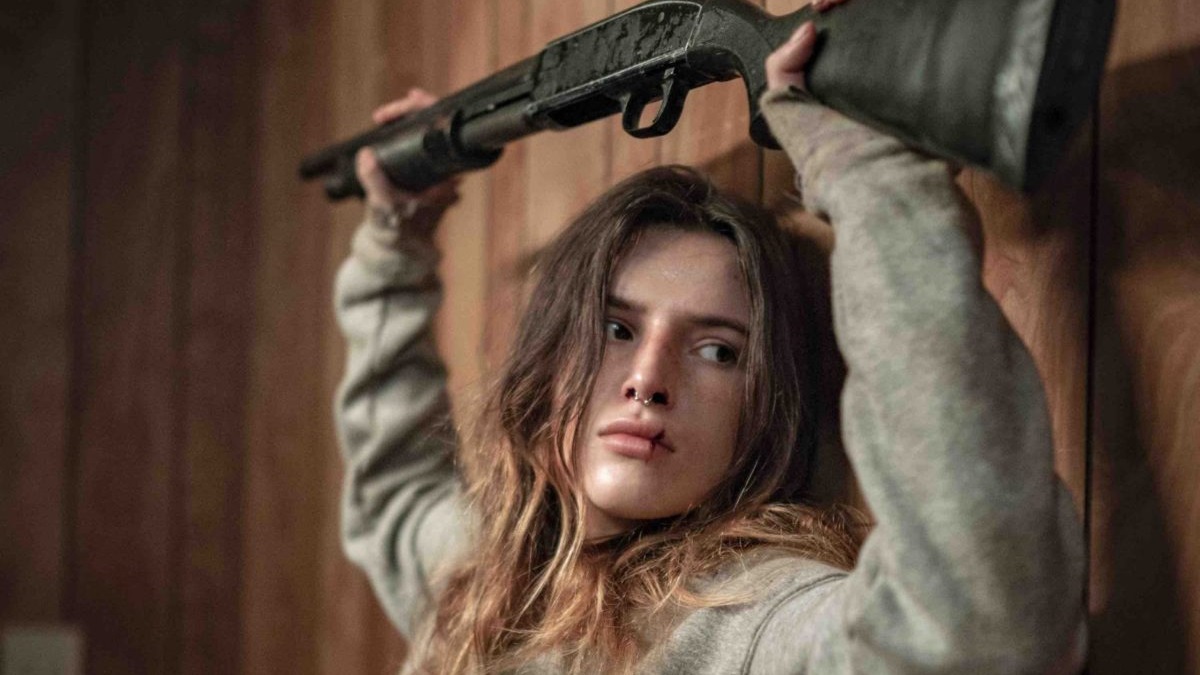 Thorne's revenge-fueled woman returns to her hometown with the sole purpose of inflicting payback on her abusive father. Instead, she gets caught up in a conspiracy that paints her already-troubled family history in an entirely different light, with a shady sheriff pulling the strings as our intrepid protagonist fights to overcome the odds that are supremely stacked against her.
Far from a classic, but a decent enough way to whittle away 92 minutes if your brain is switched firmly to the "off" position, Girl drew decent enough reviews from critics, but has now become a certifiable Netflix sensation. As per FlixPatrol, the violently deranged offering has bludgeoned its way onto the streaming service's global most-watched chart, and has even become a Top 5 hit in Australia.
Groundbreaking? Absolutely not. Good? Entirely up for debate. Fun? If you've got a soft spot for the bloody and the bonkers, then you betcha.