A smoldering crime caper subjected to government disapproval butts into the Disney Plus charts
Even though it only released in 1999, Jon Amiel's Entrapment is the sort of movie that Hollywood doesn't seem all that interested in making anymore, which is strange when the sultry crime caper proved to be an unqualified success.
A PG-13 blockbuster thriller that was clearly geared towards older audiences, Sean Connery and Catherine Zeta-Jones generated plenty of chemistry in the leading roles of veteran master thief Robert MacDougal and would-be apprentice Virginia Baker, which admittedly came in for plenty of criticism given the hefty 39-year age gap between the onscreen love interests.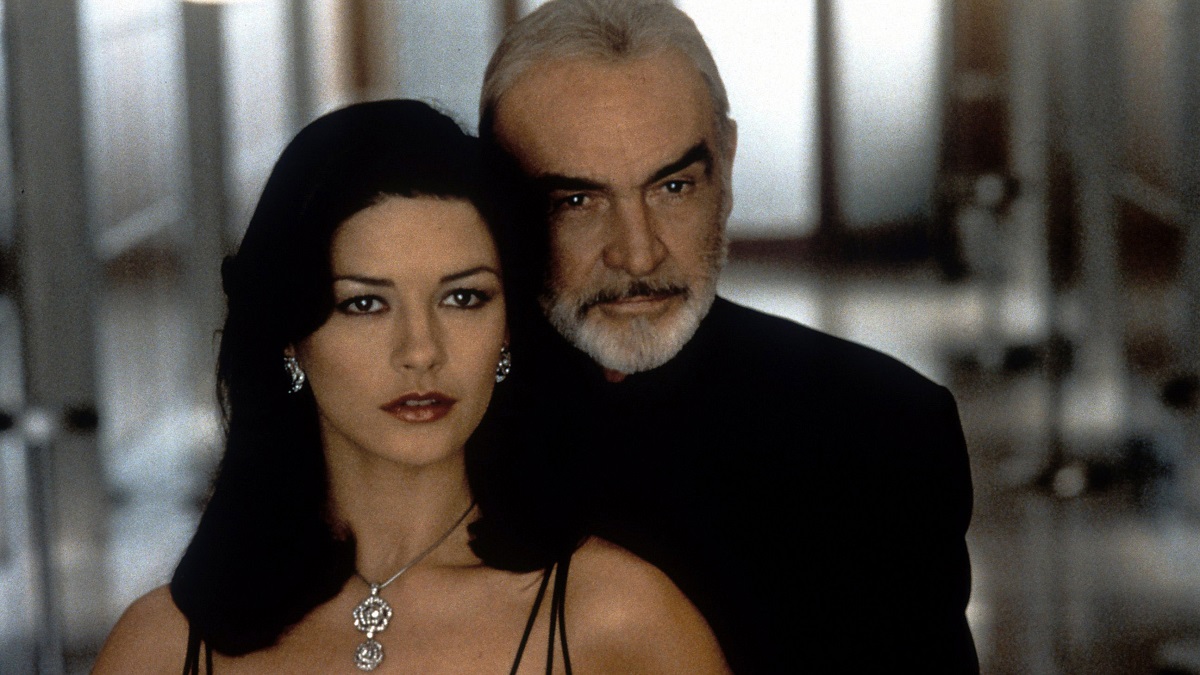 Despite large swathes of the film being shot in Malaysia, though, the local government wasn't best pleased with how the nation was depicted, leading to then-Prime Minister Mahathir Mohammed blasting the glossy escapade for providing a distorted image of the country, with the politician making a point of noting how his regime had acquiesced to Hollywood's request in order to promote themselves as a potential hotbed for similarly-scaled productions.
Entrapment may have hauled in a stellar $212 million at the box office, but reviews were fairly tepid towards the tale of Zeta-Jones' insurance investigator getting in too deep after going undercover to apprehend Connery's suave career criminal. It's a decent enough way to spend a couple of hours, though, and Disney Plus subscribers would appear to be in agreement.
Per FlixPatrol, the frothy frolic has become one of the platform's most-watched features this weekend, and in a twist of fate you couldn't even make up, it's even become a Top 10 hit in Malaysia of all places.