Does 'Puss in Boots: The Last Wish' set up 'Shrek 5?'
Warning: The following article contains spoilers for Puss in Boots: The Last Wish.
It must be fairly exhausting to be a fan of the Shrek franchise. The last main entry in the Shrek franchise was Shrek Forever After, which was released in 2010, so it has been over a decade since a new movie was released. The only other movie tangentially related to Shrek was Puss in Boots. Puss in Boots was released in 2011, and it was a spinoff of Shrek that followed Puss in Boots (Antonio Banderas), who first appeared in Shrek 2.
Puss in Boots, which Chris Miller directed, saw Puss embark on a solo adventure together with some new characters, like Kitty Softpaws (Salma Hayek). Even though there have been smaller projects there has not been a feature film in the series since Puss in Boots, that is, until 2022, when a sequel to Puss in Boots was released, called Puss in Boots: The Last Wish. 
Puss in Boots: The Last Wish, which Joel Crawford and Januel Mercado directed, is not a sequel to any of the Shrek films, rather serving mainly as a sequel to the 2011 Puss in Boots. In the film, Puss is told that he has nearly run out of his nine lives with only eight of them remaining. Fearing for his life and desperate to get his lives back he goes after the Last Wish, although Kitty and some other fairy tale icons like Goldilocks (Florence Pugh) and the Three Bears and "Big" Jack Horner (John Mulaney) are after it as well.
With all that being said, DreamWorks recently debuted their new opening logo sequence, which drew similarities to the Marvel Cinematic Universe, with Shrek, Kung Fu Panda, and How to Train Your Dragon represented. Sure, they could be trying to honor the franchises that made DreamWorks Animation what it is today, but it's still worth going through Puss in Boots: The Last Wish and seeing if it does set up another Shrek film.
Is Shrek 5 teased in Puss in Boots: The Last Wish?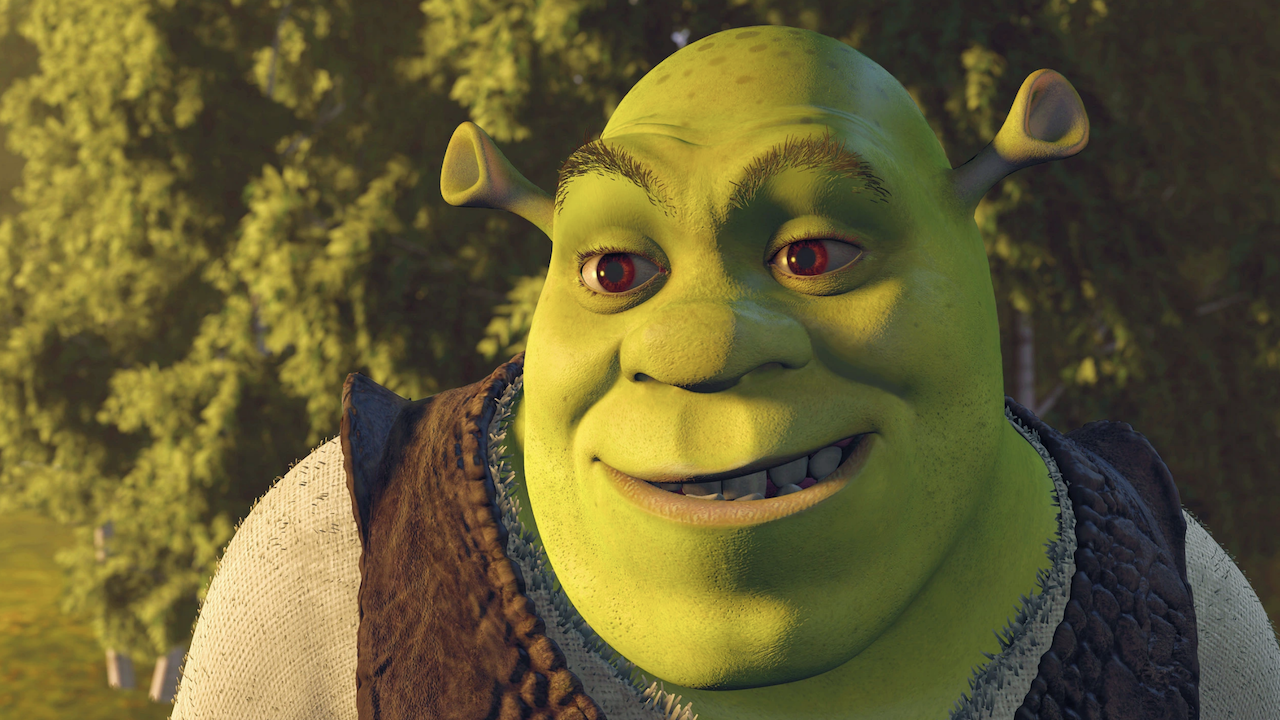 After a long break, the next entry in the Shrek franchise is teased in Puss in Boots: The Last Wish, and it is teased in a few different ways. The first, and probably the most obvious, way that Shrek 5 is teased in the film is what happens at the end of the movie. Puss finally gets his hands on the Last Wish, but as he finds himself confronted by Death (Wagner Moura) he decides to throw the chance for another batch of lives away and face his mortality. Death realizes that Puss has changed his ways by being humble and accepting his fate, so he leaves the orange feline to rejoin Kitty and Perrito (Harvey Guillén). Unfortunately, this leaves "Big" Jack Horner open to cause chaos and steal the Last Wish, but luckily Goldilocks and the Three Bears team up with Puss, Kitty, and Perrito and they manage to defeat Horner, while the Last Wish gets destroyed.
With Puss and Kitty reunited and Perrito along for the ride, the three of them journey across the seas on a ship, and Puss is asked where they are headed. That is when Puss in Boots tells them they are on the way to see some old friends, and the camera turns to reveal the Far Far Away sign, setting up the next Shrek movie. If you needed more proof than that, the Shrek theme plays as well. This scene combined with the new coat of paint on Shrek, Princess Fiona, and Donkey in the DreamWorks Animation acts as a major tease for Shrek 5, even though there is not an explicit end-credits scene with Shrek himself.
These two things are not the only implications in Puss in Boots: The Last Wish that set up another Shrek film. Shrek and Donkey appear in the film, albeit they do not have speaking roles. You would have to think that paying Mike Myers and Eddie Murphy for a two-second appearance might not have been worth it, especially if we are getting a sequel soon. They appear alongside Puss as his lives flash before his eyes for the first time when he first encounters Death.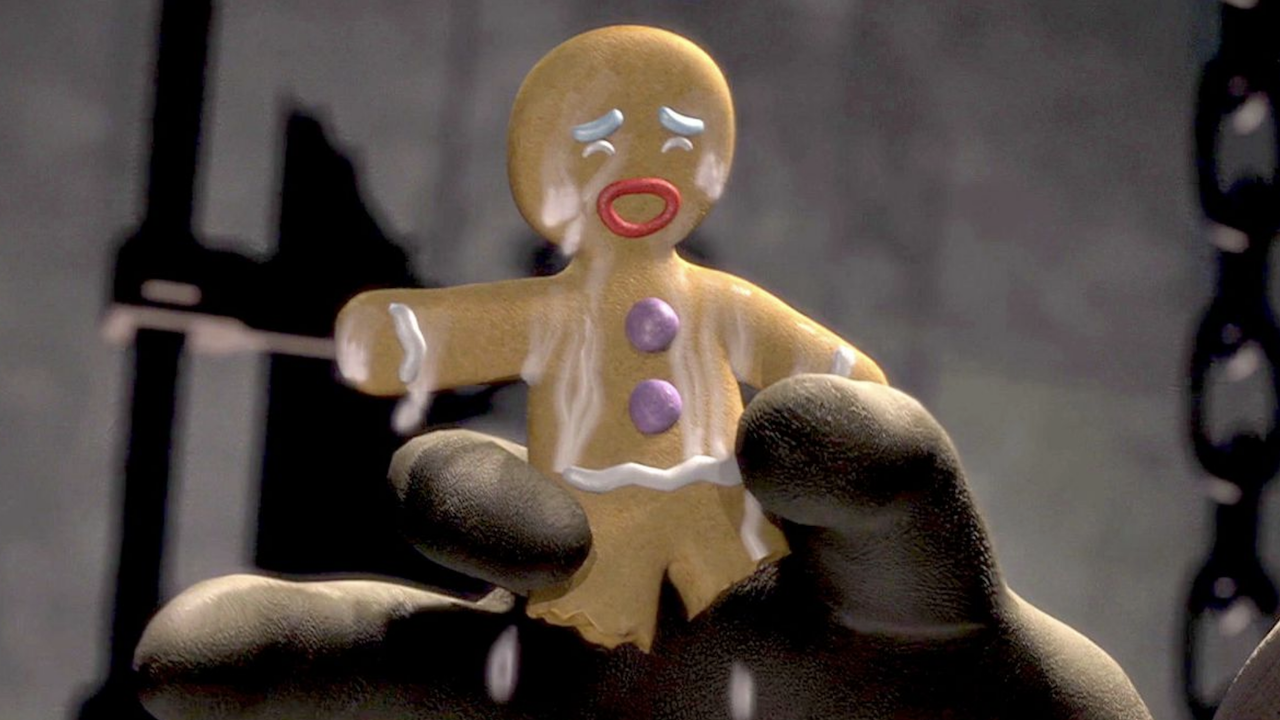 In addition to Shrek and Donkey, two other major characters in the Shrek franchise also make an appearance in Puss in Boots: The Last Wish. Both Gingy the Gingerbread Man and Pinocchio make appearances in the film. Gingy appears when Puss is recounting how he managed to die eight times. Pinocchio on the other hand appears in a flashback when "Big" Jack Horner is recounting why he gathers magical items. The idea is that when Horner was little, both he and Pinocchio would perform and Pinocchio gathered a crowd for being a magical puppet, while Horner did not.
Of course, these two characters appearing in Puss in Boots: The Last Wish do not guarantee that we are getting another Shrek film, but why include more Shrek characters in the movie if expanding the universe is not the end goal? It would be a safe assumption to think that their inclusion is to get audiences excited for a Shrek 5, whatever they choose to call it. They could have easily gotten away with not having those characters in it as the first Puss in Boots did not have many cameos, and was barely connected to the Shrek franchise other than the titular character.
Hopefully, Puss in Boots: The Last Wish was a test for another film in the Shrek franchise and it learns from the positives of the film. After all, by the time Shrek 5 is released, the time between it and Shrek Forever After will have been longer than the gap between Puss in Boots and The Last Wish. As of writing Puss in Boots: The Last Wish is Certified Fresh on Rotten Tomatoes with a great audience score of 93 percent; something that any Shrek sequel will want to emulate if a sixth film were to be greenlit. 
As for what role the characters in Puss in Boots: The Last Wish might play in Shrek 5, who knows? Now that Puss is in a relationship with Kitty, we could have Shrek, Donkey, and Puss, separated from Fiona, Dragon, and Kitty, with the film focused on getting them all back together. Although as long as there is a Shrek 5 and it is similar in quality to the Puss in Boots sequel, fans surely won't mind what the film is about.
Catch Puss in Boots: The Last Wish in theaters now, and if it does do well enough we might get Shrek 5 sooner than you think.