Latest Horror News: The future of an OG 'Scream' character remains up in the air as Nicolas Cage gears up to deliver a memorable Dracula
Happy Wednesday, Wednesday fans! Sadly, the Jenna Ortega vehicle won't be discussed in this article, but that doesn't mean that there aren't a plethora of other eyebrow-raising updates to be revealed in today's daily horror roundup here at We Got This Covered. And if you thought past roundups were entertaining, then today's whirlwind of revelations is set to absolutely blow your mind. In today's collection of news, fans are uncertain (and nervous about) where the direction of an OG Scream character will go while Nic Cage promises an otherworldly version of Dracula. Fasten your seatbelts — as this will be a roundup you shouldn't miss.
So, before you begin purchasing extra early-bird tickets for Renfield, be sure to follow along as we uncover the latest updates in the realm of horror.
Scream queen Mia Goth teases exciting content for the future of a popular trilogy
Without a doubt, Ti West's X trilogy is a popular monopoly that has absolutely captivated the attention of the horror fandom. From X's smooth slasher narrative to Pearl's deep-dive into the titular character's subconscious, the fresh-faced franchise has easily become of the most anticipated and triumphant of the last decade. In doing so, the franchise has unexpectedly skyrocketed the career of Mia Goth — who horror fans have quickly regarded as a modern-day scream queen with an undeniable talent for acting in the genre. And luckily for horror fanatics, Goth has teased that MaXXXine, the upcoming final entry in the series, is set to be the biggest and best movie yet as far as the trilogy is concerned. Hold on to your hat for this one, folks.
Nicolas Cage is set to deliver the most likable and interesting version of Count Dracula
Ever since the old age of black-and-white film, Count Dracula has been solidified by filmmakers as one of the most significant figures in the horror genre. While slasher staples like Michael Myers and Jason Voorhees are important, Count Dracula stands out as the best classic figure that has terrorized the genre for over a century. Flash forward to present day, and beloved actor Nicolas Cage is ready to showcase an unprecedented version of the vampire villain that will turn the catalog on its head. And if the interest surrounding Cage's role wasn't high enough before, then it's safe to assume that all eyes are on the action hero to deliver an unforgettable performance.
The future of a beloved Scream star could be in serious jeopardy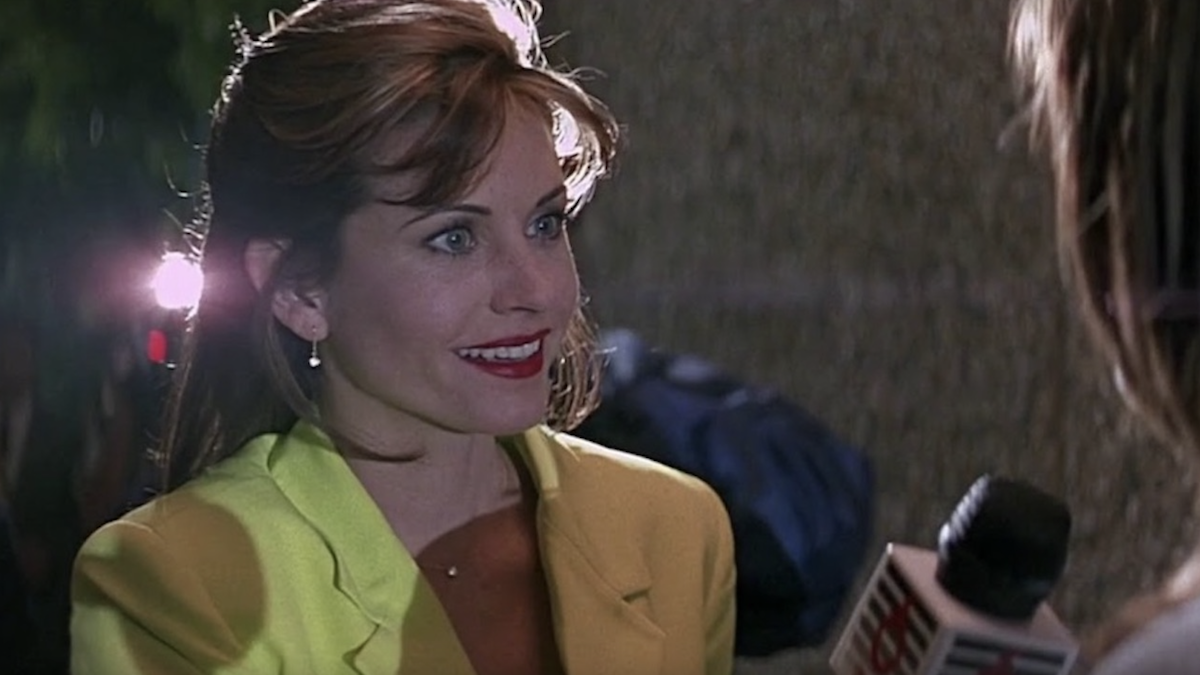 Every Scream fan (or even those folks who aren't fans) knows that Sidney Prescott, Dewey Riley, and Gale Weathers have been the leading trio as far as legacy characters are concerned. However, considering Dewey's death in Scream (2022) and Neve Campbell departing the franchise, Courteney Cox's Gale remains the last OG character still alive and involved in the narrative. And yet, diehard fans are completely convinced that she won't be making it to Scream 7. And while that might be a different pill for folks to swallow, there's no denying that the franchise is moving in the direction of its young newcomers, and perhaps Gale's time in the film series has run its course — despite her being a total badass. Either way, all questions will be answered when Scream VI arrives on March 10.
Dive back in tomorrow, slasher stans, for a shiny new horror roundup.