Ridley Scott's upcoming Joaquin Phoenix-led historical epic Napoleon already boasts a 2.5-hour runtime, but the director has now teased a longer, 4.5-hour extended cut that might be a delight for Vanessa Kirby fans. Scott's "fantastic" cut of the movie features more scenes of Kirby's Empress Joséphine, and he wishes to release it too.
Napoleon's story mainly focuses on the French leader Napoleon Bonaparte's rise to power and his volatile relationship with the Empress of France and Queen of Italy, Joséphine de Beauharnais. Joaquin Phoenix hopes the theatrical cut of the film "captured some of the most interesting moments," but the latest tease has fans excited for the 4.5-hour version.
Scott revealed to Empire Magazine that his cut of the film would feature "more of Joséphine's life before she meets Napoleon." He also gave a green light for its release, saying he would "love Apple to eventually screen it." The film will mark Scott's second collaboration with Joaquin Phoenix, who previously played a fictionalized version of Roman Emperor Commodus in the 2000 film Gladiator.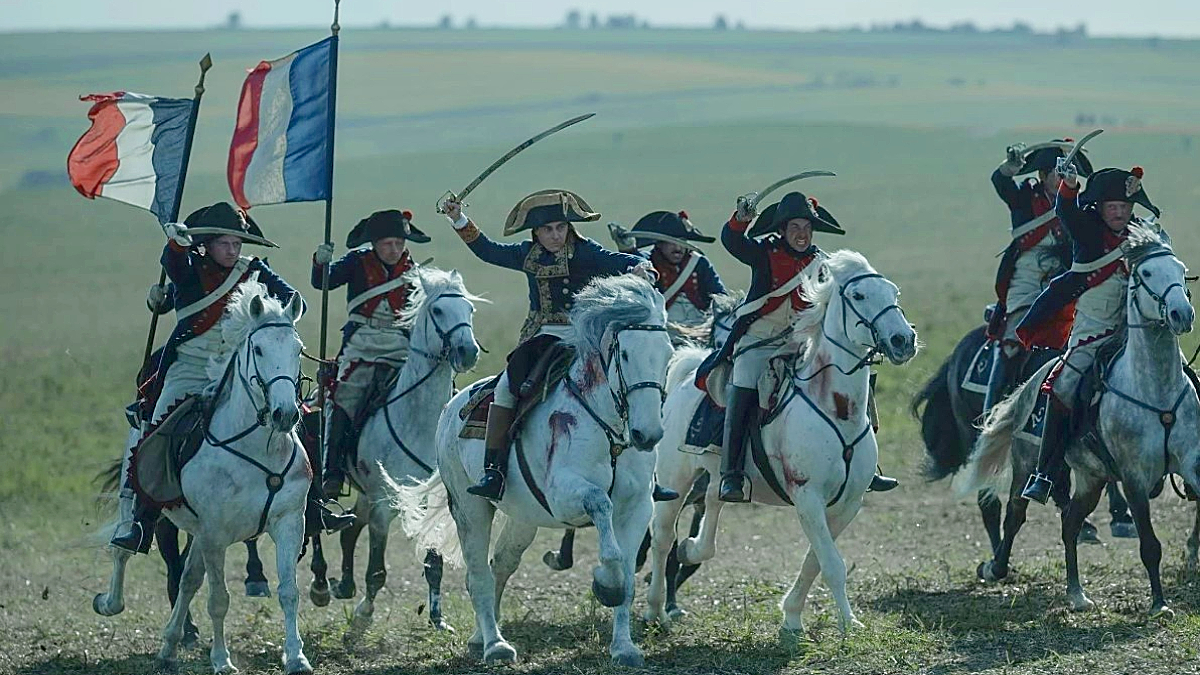 Kirby has nothing but praise for Phoenix's portrayal of Napoleon, saying that "Joaquin studies the psyche, and the psyche of Napoleon is so strange." She compares the film to Gladiator, adding "Napoleon wasn't stoic and wonderful like Russell Crowe was in Gladiator. He was a dictator, a war criminal, really."
Meanwhile, Kirby's character Empress Joséphine is an equally intriguing historical figure who was the only person ever deeply loved by a man who killed hundreds of thousands of men just for an empire. The tumultuous relationship between the two became an important factor in Napoleon's changing psyche who was never loved equally by Joséphine.
Napoleon offers "an original and personal look at Napoleon's origins and his swift, ruthless climb to the emperor, viewed through the prism of his addictive and often volatile relationship with his wife and one true love, Josephine." Catch the film in theaters on Nov. 22, 2023.