When will Sony's 'Morbius' be coming to Netflix?
After almost two full years of delays, Morbius finally swoops into cinemas this weekend. The third entry in Sony's universe of Spider-Man spinoffs, following the two Venom movies, director Daniel Espinosa's film promises to expand the franchise in multiple ways, including featuring some exciting new MCU crossovers.
Despite the many reasons to check it out straight away, however, Morbius has received some negative early reactions, which might dampen some people's enthusiasm to cough up the cash to see it on the big screen. Instead, a lot of folks might plan on waiting it out to catch the Jared Leto vehicle when it eventually makes its way online.
But when will that be? If you're considering sitting tight and streaming Morbius, here's what you need to know about the movie and when we can expect it to debut on Netflix.
What's the plot of Morbius?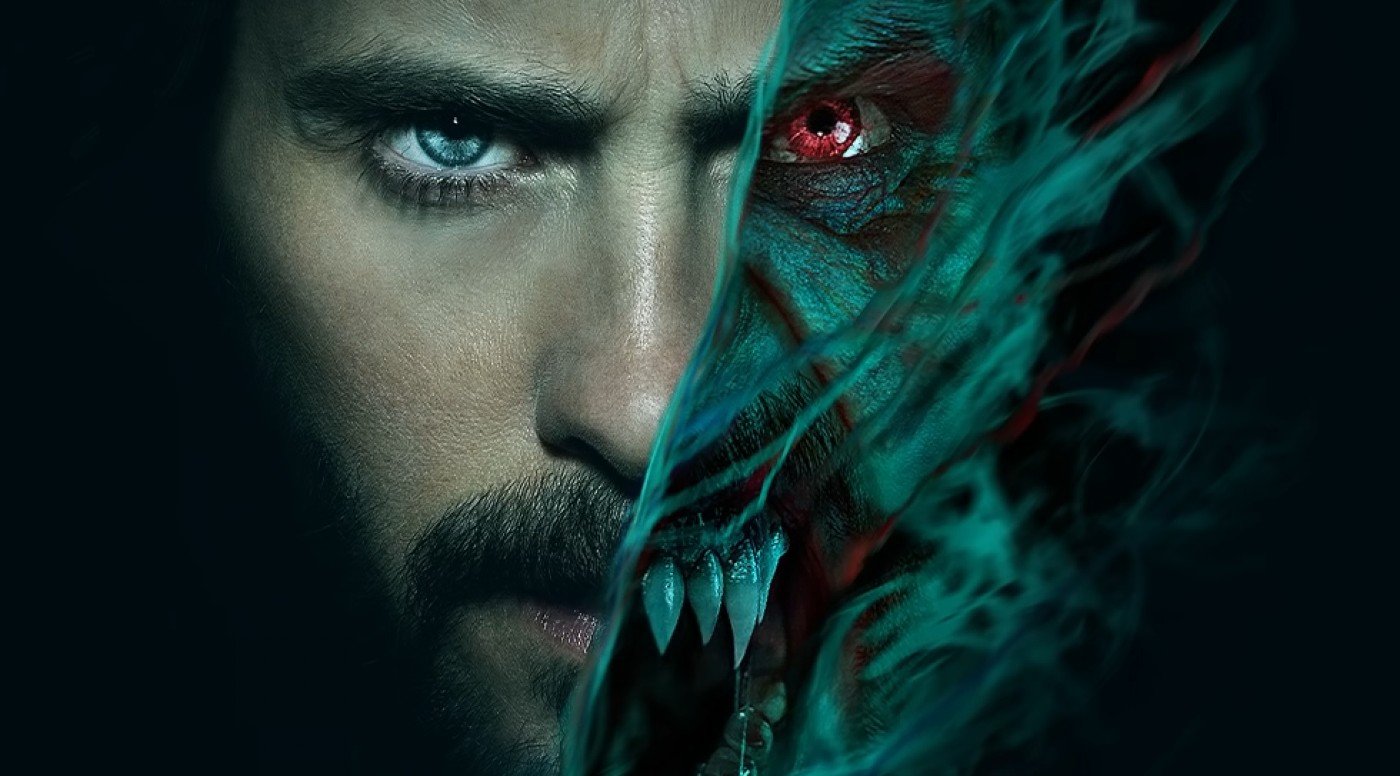 In Morbius, the Oscar-winning Jared Leto stars as the so-called Living Vampire, a character who made his debut in the pages of The Amazing Spider-Man back in 1971. Originally a villain for the webhead, albeit a sympathetic one, Morbius was eventually remodeled into an anti-hero, much as he will be portrayed in the film, which explores his origins story.
Dr. Michael Morbius, a brilliant scientist, suffers from a rare blood disease. Desperate to cure himself, Morbius tries a risky cure involving bats and ends up transforming himself into a vampiric creature of the night. Sure, he's now much stronger, has sonar abilities, and can fly, but he also has a craving for human blood and a growing inner darkness he can't control.
That puts the formerly-good doctor in the sights of FBI agent, Simon Stroud (Fast & Furious' Tyrese Gibson), who starts hunting him after a series of attacks. Meanwhile, Morbius will also have to contend with an old friend-turned-enemy, Milo (Matt Smith). The cast includes Jared Harris as Michael's mentor and father figure, Nicholas, and Adria Arjona as his fiancée, Martine Bancroft.
When will Morbius be on Netflix?
Yes, Morbius will stream on Netflix. Although, it won't remain on the platform forever (more on that in a moment). Last year, Sony inked a major deal with the streaming giant. This deal stipulates that the studios' productions will exclusively be on Netflix for their Pay 1 window in the United States. The deal became effective as of January 2022, so while December's Spider-Man: No Way Home just missed out on being impacted, it does apply to Morbius.
But when can we expect it to appear on the platform? Going by previous Sony streaming deals, our best guess is that Morbius will navigate its way to Netflix sometime between August and November 2022.
If that sounds too long away, then you may wish to instead buy or rent Morbius on digital once it hits VOD. Again, no official date for that has been announced yet, but we can use Sony's recent Uncharted as a guide. That becomes available to rent for $19.99 on April 26, roughly two months after its cinematic opening. Going by that logic, Morbius could be yours to rent for the same price by early June 2022.
When will Morbius stream on Disney Plus?
Here's an important fact to remember. While Morbius will be arriving on Netflix first, it will later make its way to Disney Plus.
As per Sony and Netflix's agreement, the latter only keeps hold of the studios' movies for the Pay 1 window before they get shipped off to a Disney-owned streaming service, which will become their new permanent streaming home in the U.S. The Pay 2 window begins around 18 months after a film makes its theatrical release. So in the case of Morbius, that means it will arrive on either Disney Plus or Hulu — but probably Disney Plus — in September or October 2023.
Morbius enters theaters this Friday, April 1.