Where is the cast of 'Dazed and Confused' now?
One of the most iconic movies of all time, Dazed and Confused was released back in 1993. Directed by Richard Linklater, the cult classic comedy had an all-star cast, but at the time, fans did not know some of these names by heart like they do now. The movie revolved around a group of kids, both those who were going to be seniors in high school the following year and those who were going to be freshmen.
So where is the cast of the movie now?
Matthew McConaughey
Back in 1993, McConaughey had just graduated from the University of Texas and had not had any breakthrough roles. He was cast as David Wooderson in the now classic movie. As everyone on the planet knows, he has had one of the most successful acting careers ever. McConaughey's most recent project was Sing 2 back in 2021. Recently, he has spent a lot of time in sports ownership, as he is an investor in the soccer team, Austin FC.
Ben Affleck
Another one of the household names that starred in Dazed and Confused is most certainly Ben Affleck, who took on the role of Fred O'Bannion. Much like McConaughey, he became a wildly successful actor. Recently, Affleck became Batman in the DC/Justice League movies. He has also starred in The Last Duel, The Tender Bar, and Deep Water. When not acting, Affleck still maintains a strong presence, thanks to his marriage to Jennifer Lopez, making him part one of the strongest celebrity power couples.
Jason London
One of the main characters in Dazed and Confused, Jason London was also just getting his acting career started when he was cast as Randall 'Pink' Floyd. London also played a major role in the 1995 comedy Mallrats. Since then, Jason has been married two separate times and has a daughter. It appears that London has somewhat taken a step back from acting, as his last two roles were in 2019. He was in Marriage Killer and Full Count that year but has not acted since. It appears he is spending quality time with his family.
Parker Posey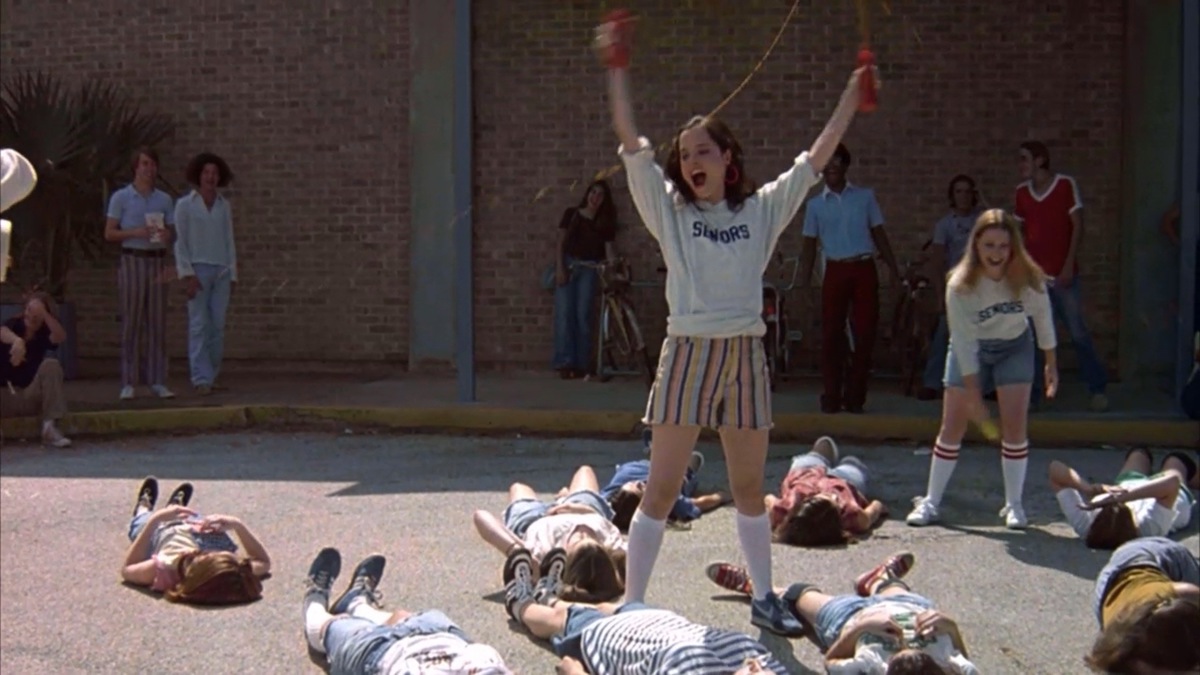 An actress who was starting to make herself known in Hollywood back in 1993, Parker Posey starred as Darla Marks. This was the start of what has turned out to be an incredible career for her. Recently, fans have been able to see Posey on the show Lost in Space, where she was the lead role of Dr. Smith. In 2022, she was in the television miniseries The Staircase and will be starring in the movie Beau is Afraid, which comes out later in 2023.
Milla Jovovich
Another young actress who made one of her first appearances on screen in Dazed and Confused was Milla Jovovich, starring as Michelle Burroughs. Much like the other people on this list, the film catapulted her career. She has been seen in a number of major movies, most recently in Monster Hunter, where she was cast in the role of Captain Natalie Artemis. Aside from acting, she also started a modeling career. She is also known for her role in the Resident Evil series as Alice, which spanned more than a decade, from 2002 all the way to 2016.
Wiley Wiggins
One of the youngest actors on set, Wiley Wiggins was cast in Dazed and Confused as Mitch Kramer. Just as with anyone, plans change from the time we are 16. It was no different for Wiggins. While he enjoyed acting, he has found a lot of love for designing video games. The most recent role Wiggins took on was in Social Animals back in 2018. He has even spent some time as a writer for different publications such as Mondo 2000, FringeWare Review, and Boing Boing. Even though his career might not have gone with acting, he has still had quite a successful career.
Joey Lauren Adams
One of the stars of the movie, Joey Lauren Adams started off her career being cast as Simone Kerr. Since then, she has not looked back and has snagged many roles in her productive career. One of her biggest roles came only a few years later, as she was cast as Alyssa Jones in the movie Chasing Amy. She earned many nominations for her job in this movie. Recently, Adams starred in the show Still the King and the 2022 movie Tankhouse, where she played the role of Deirdra. She has a role in the upcoming movie Providence, which does not have an exact release time yet.
Rory Cochrane
In only his fourth-ever appearance on screen, Rory Cochrane was cast in the role of Ron Slater in Dazed and Confused. This role helped Rory start his career, which has been quite wildly successful as well. Rory is most known for his role in the 2012 film Argo, when he starred alongside fellow Dazed and Confused actor Ben Affleck again. This role earned him multiple nominations for his acting ability. He also played a huge role in the television series CSI: Miami from 2002 to 2007 as Tim Speedle. Recently, Rory was in the 2022 film Tyson's Run, in which he played Bobby Hollerman. He also was cast in the movie Antlers, in which he played Dan Lecroy.
Adam Goldberg
An actor who has had an amazing career, Adam Goldberg also used Dazed and Confused to burst onto the scene as Mike Newhouse. Ever since then, he has been in some of the biggest movies around, such as Zodiac, A Beautiful Mind, and Saving Private Ryan. Movies are not the only thing Goldberg has been in, as he has also had some roles in the biggest television shows such as Friends, Entourage, and Law and Order: Criminal Intent. Recently, Goldberg has been starring in the television series The Equalizer and has been cast in the movie The Georgetown Project, which will be released soon.