'Wonka' 2023 cast and release date
One of the biggest movies to look forward to in 2023 is Wonka starring Timothée Chalamet. The Oscar nominated Chalamet has proven to be an incredibly talented young actor with accalimed roles in Call Me by Your Name, Dune, Beautiful Boy, and The King.
Chalamet is now taking on an iconic role created by Roald Dahl and previously portrayed by Gene Wilder and Johnny Depp. From other movies that have told the story of Willy Wonka, we know he's a man who's obsessed with sweet treats, adores his friendships with Oompa Loompas, and prefers living his life in a totally unconventional manner. What was he like before he became an adult, though? Here's what everyone should know about Wonka's release date and cast members.
When is Wonka's release date and who are the cast members?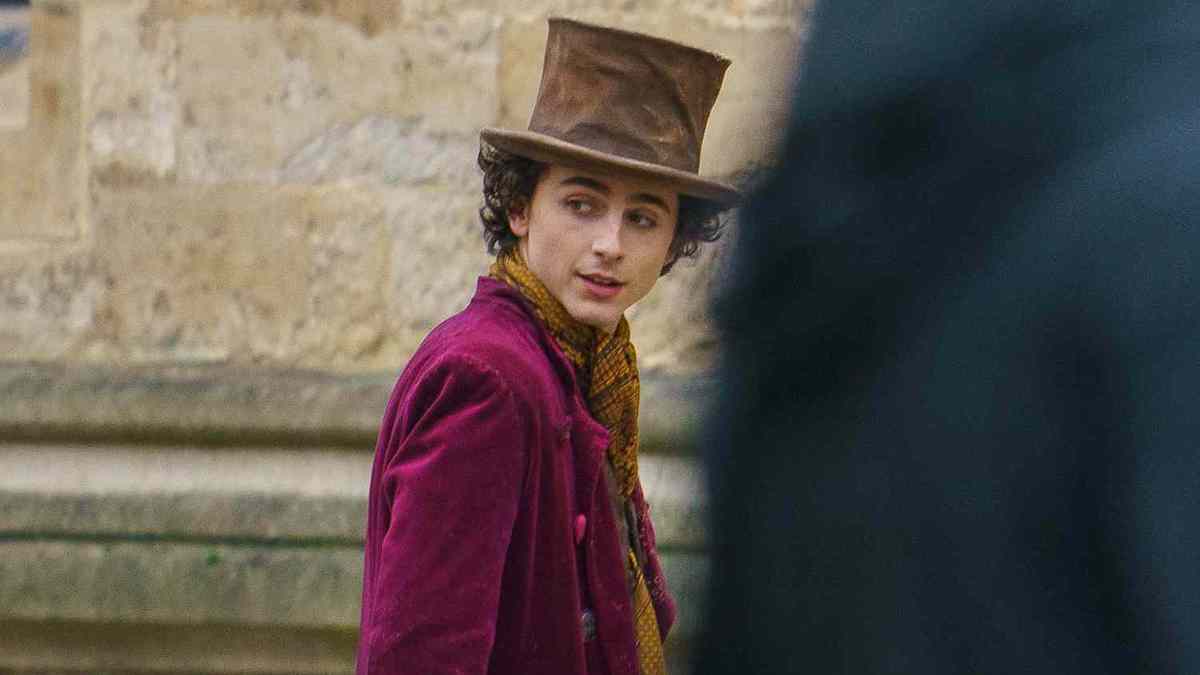 The Paul King (Paddington) directed Wonka is projected to be released in theaters on December 15, 2023. If you're looking for fun winter plans around the end of 2023, checking out Wonka in theaters with your friends and family might be the ideal activity to fall back on.
Along with Chalamet, Wonka will also star Rowan Atkinson, Matt Lucas, Olivia Colman, Matthew Benton, Hugh Grant, Keegan Michael-Key, and Sally Hawkins. There's a lot to look forward to in Wonka with this all-star cast!
What will Wonka be about?
Where previous films featured Willy Wonka as an adult taking charge of a chocolate factory that plays host to visiting children, Wonka is a prequel that sheds light on what Willy was like as a youngster. This will include how Wonka crossed paths with the Oompa Loompas for the first time at the beginning of his adventurous life.
Early images from Wonka has shown Chalamet decked out in a purple coat with a brown top hat and a patterned scarf. This means that Wonka will already be dressed up in similar outfits that we remember and recognize him wearing as an adult in movies Willy Wonka and the Chocolate Factory and Charlie and the Chocolate Factory.
A prequel that focuses on the development of such a unique and interesting character like Willy Wonka will be a treat. There is a reason why he grew up to be such an odd and eccentric outcast. Leaning about his diehard obsession with candy and sweet desserts will especially be something to watch.