Dick Wolf's criminal masterpiece Law & Order has captivated fans for three decades and counting. It is one of the longest-running series in contemporary network television and its reign is far from over. The series has evolved into multiple spinoffs including Law & Order Criminal Minds, Law & Order Special Victims Unit, and most recently Law & Order Organized Crime. The original has aired for a record-breaking 23 seasons and counting and many members of the cast still participate in the spinoffs today. Others have moved on to other projects, and some jumped off the Law & Order bandwagon a little too soon in our opinion. Here is what the original Law & Order cast is up to today.
Law & Order aired its pilot in 1993 and has recently been renewed for a 23rd season. The show was created by Dick Wolf, who is responsible for the creation of Law & Order, all of its spinoffs, and the Chicago Med series which includes Chicago Fire and P.D., and now his brand new true crime series. Yes, it's safe to say Dick Wolf knows a little something about the criminal element as all his shows have been huge successes. Law & Order was the original of the series and the pilot starred the street-wise hard-knock detectives Mike Logan (played by Chris Noth) and Max Greevy (played by George Dzundza.) The tag team duo set out to clean up the streets of New York City by putting criminals where they belonged — behind bars.

The show was a hit, however, by Season 2 the cast was already beginning to switch up as new faces were introduced and familiar faces dropped off. Within a few short years, the show had several spinoffs and some of the cast spun off to them as well. Many a career was made by the series and some actors stayed with it for decades, while others simply disappeared. Here are all the details of the original cast and where they are now.
Chris Noth – Mike Logan
Chris Noth is a face and a name you are sure to recognize. His starring roles include the notorious Mr. Big of Sex and the City, and Peter Florrick of The Good Wife. He also has spent more than his fair share of time in the Law & Order series and spinoffs. He graced us with his presence right from the very first episode of the very first season. He starred as Mike Logan, the cocky, womanizing detective with a short temper but a heart of gold. The character develops over time to reveal a chaotic and abusive childhood and a well-deserved dislike of the church, which he is eventually forced to overcome. The character appears in 148 episodes of the original series, 36 in Law & Order: Criminal Intent, and also stars in the Law & Order movie Exiled. His character initially leaves the show in 1995, but returns in 1998 for the movie. The character then gets a revival in 2005 by joining the Criminal Intent series, but leaves in Season 7. His final episode is nearly 18 years after his initial one, so it's safe to say that Noth's career with Law & Order has been an extensive one.
In the show, his character left due to a transfer to Staten Island as punishment for punching a politician. In reality, it was reportedly a money dispute that led Noth to pursue other opportunities. Those other opportunities included landing a lead role in the 1998 premiere of the hit show Sex and the City. He plays the notorious bad boy of NYC Mr. Big, the main character Carrie's on-again, off-again love interest. He starred in the show until its finale in 2004, then was present in the cast for both of the movies. He also had a small role in the show's revival And Just Like That, which premiered in 2021, before his character's untimely demise. He also went on to score a starring role as Peter Florrick, the husband of Alicia in the show The Good Wife, which premiered in 2009. The show's finale was in 2016.
Unfortunately, Noth's personal life doesn't seem to have been successful as his professional one. Recent allegations have revealed that not only does Noth have some less-than-ideal on-set behavior, but he also has some very dark secrets. He was accused by four women of sexual assault and was alleged by many more to be "sleazy" as reported by Rolling Stone. Noth, now 68, refutes the allegations.
George Dzundza-Max Greevy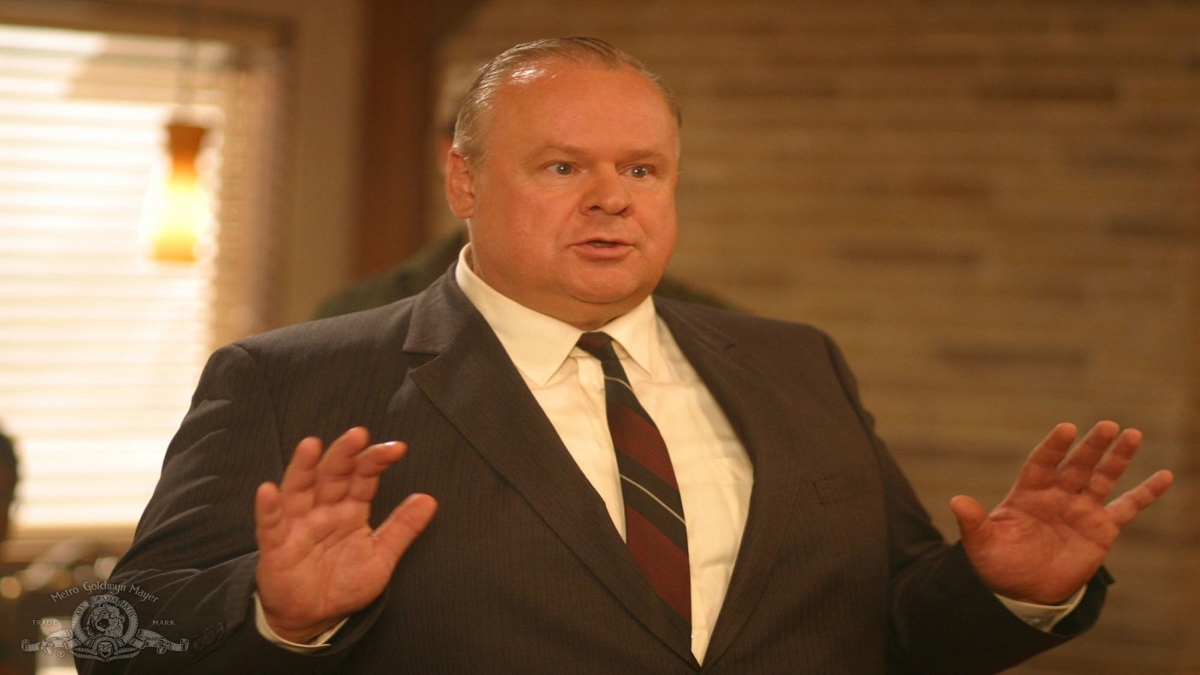 George Dzundza starred across from Chris Noth in Season 1, as Detective Max Greevy. Greevy is portrayed as a strict Catholic whose values often clash with the lifestyles of his victims. He is forced to confront his rigid beliefs in the line of duty. Unfortunately, the character was very short-lived, leaving after Season 1 and meeting his untimely death in the premiere of Season 2. Dzundza's character was killed off in the very first episode of Season 2 and apparently, it was his decision to leave. The initial season of NYC-based Law & Order was actually filmed in LA, but creator Dick Wolf felt the show would be more authentic if filmed in NYC itself. He won his petition and filming was shifted to the big apple. Dzundza however, was not on board. It was reported he did not want to relocate his family to New York and wasn't interested in commuting. He also felt the show's stories were becoming more "Dragnet-like" and he felt it wasn't overall a good fit for him.
Since that time his acting career has been somewhat scattered. His latest film credit was as Hal Griffith in the 1995 Dangerous Minds but he also made a 7-episode cameo in Grey's Anatomy as Harold O'Malley in 2005. Other than that the now 77-year-old reports he is keeping himself busy with his "nonprofit performing arts group" Rising Tide Productions.
Richard Brooks- Paul Robinette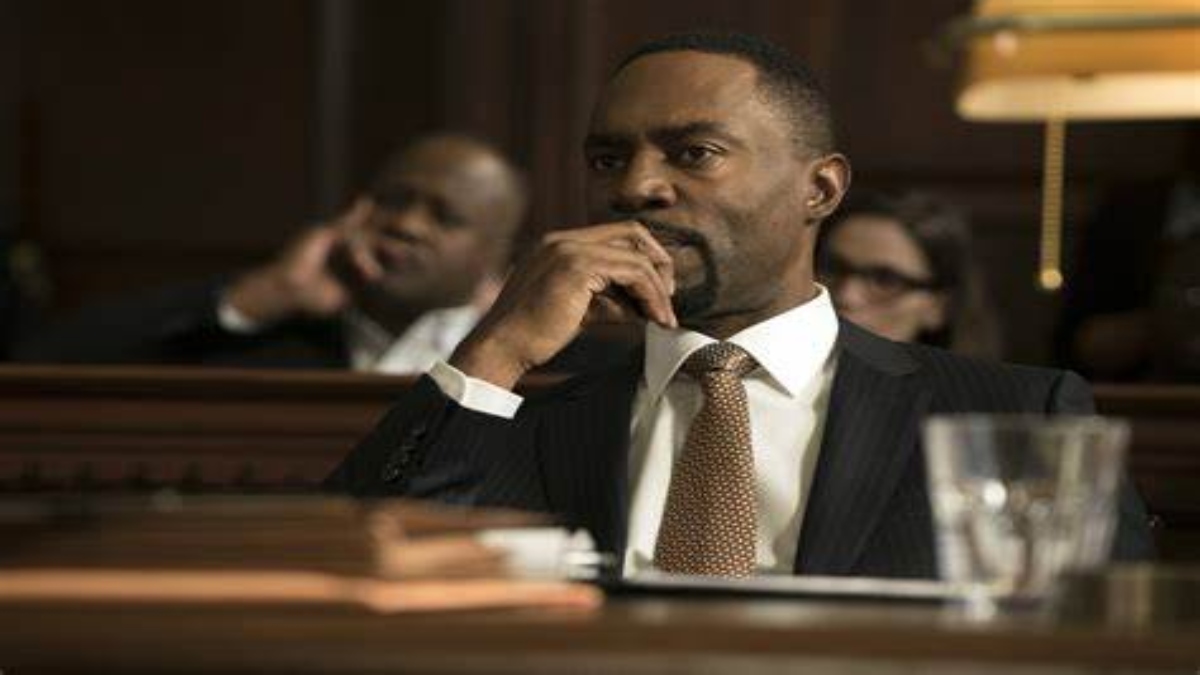 Richard Brooks played the role of Paul Robinette, the Harlem-raised Assistant District Attorney whose tough love approach tended to rub some people the wrong way, yet always seemed to come from a good place. Robinette took a firm stand on racial equality and worked to change things within the system. Robinette would be the first of many ADAs portrayed on the show, and he was featured in 69 episodes, spanning the first three seasons of Law& Order. Initially, his disappearance wasn't explained — he just sort of didn't show up in Season 4, but throughout the following seasons, it was implied that he joined a private law firm on Park Avenue. In reality, the decision to let Brooks go was to make room for a female presence on the show, which some felt was lacking. Brooks did take a victory lap on the show, however, appearing as a defense attorney in later seasons.
Richard Brooks went on to land a prime role as Patrick Patterson in the BET drama, Being Mary Jane, as Lieutenant Mike Carey in Chicago P.D., and as Augustus Barringer in the comedy The Rich and the Ruthless which first aired in 2017 and ended in 2021. He also is the founder of the production company Flat Top Entertainment LLC and even has his own R&B album produced by Flat Top Records.
Carolyn McCormick- Dr. Elizabeth Olivet
Dr. Elizabeth Olivet was the first female character introduced in the original Law & Order, making her first appearance in Season 3. She is played by Carolyn McCormick and is a clinical psychologist used for consultations of New York's most bizarre and insidious criminals. She originally came on to help Det. Mike Logan with his grief following the loss of his partner Max Greevey in Season 2. Yet her role was such a hit she stayed for several seasons until 1997, then again in 1999 before transitioning into Law and Order SVU where she has made several appearances, mostly anytime the dedicated detectives need her expert opinion. She has even popped up in Law & Order Criminal Intent, basically, she is one of the Law & Order family through and through.
Aside from her almost 30-year career of catching and understanding bad guys as Dr. Elizabeth Olivet, this Texas native has also recently played the role of Agnes in the hit film The Last Thing Mary Saw, and as Celeste Johnson in the 2020 movie A Murder To Remember, based on the true story captured in the Ann Rule book of the same name. Another of her many talents, is audiobook recording, as she is the voice of the hit book series The Hunger Games and has also narrated multiple Ken Burns documentaries. She is certainly a woman of many talents.
Steven Hill-Adam Schiff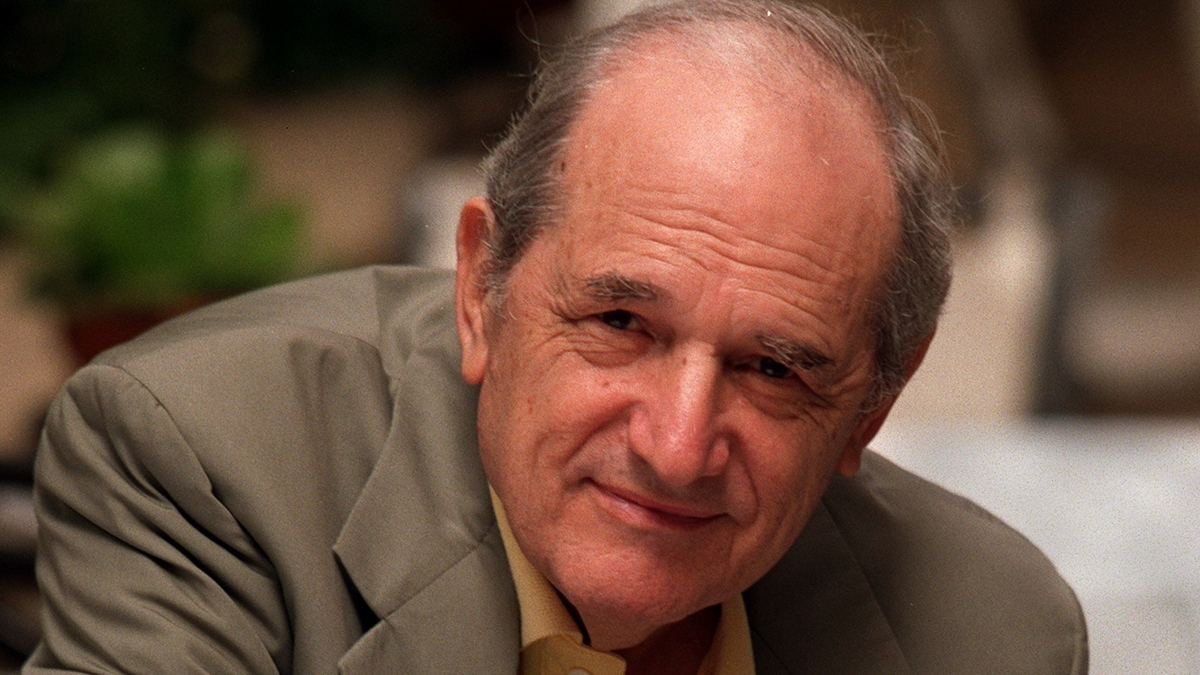 Adam Schiff, played by Steven Hill is one of the only original actors who appeared in every episode, at least of the first 10 seasons. He was also the lone man standing of the original six to leave the main cast. Schiff is portrayed as the big man on campus, the New York County District Attorney. He is very by the book and appears even-tempered and cool under pressure, which is not a given in the Law & Order world. He is portrayed as very politically savvy and active with friends in some high places among New York's most elite. He was on the show for 10 seasons straight then was written off in 2000, as the then over 70-year-old Steven Hill was ready to retire from acting. Hill's prior claim to fame was his role as Dan Briggs in the hit action series Mission: Impossible premiering in 1966 during tv's "Golden Age." He was one of Hollywood's first famous Jewish actors and he remained active in his beliefs and practices throughout his career, known for taking Sabbath and refusing to film on those days. Following Mission: Impossible he took a 10-year break from acting before coming back to land his role in Law & Order.
Unfortunately, in 2016 Hill passed away from cancer surrounded by friends and family in a New York hospital at the ripe old age of 94.
Jerry Orbach-Lennie Briscoe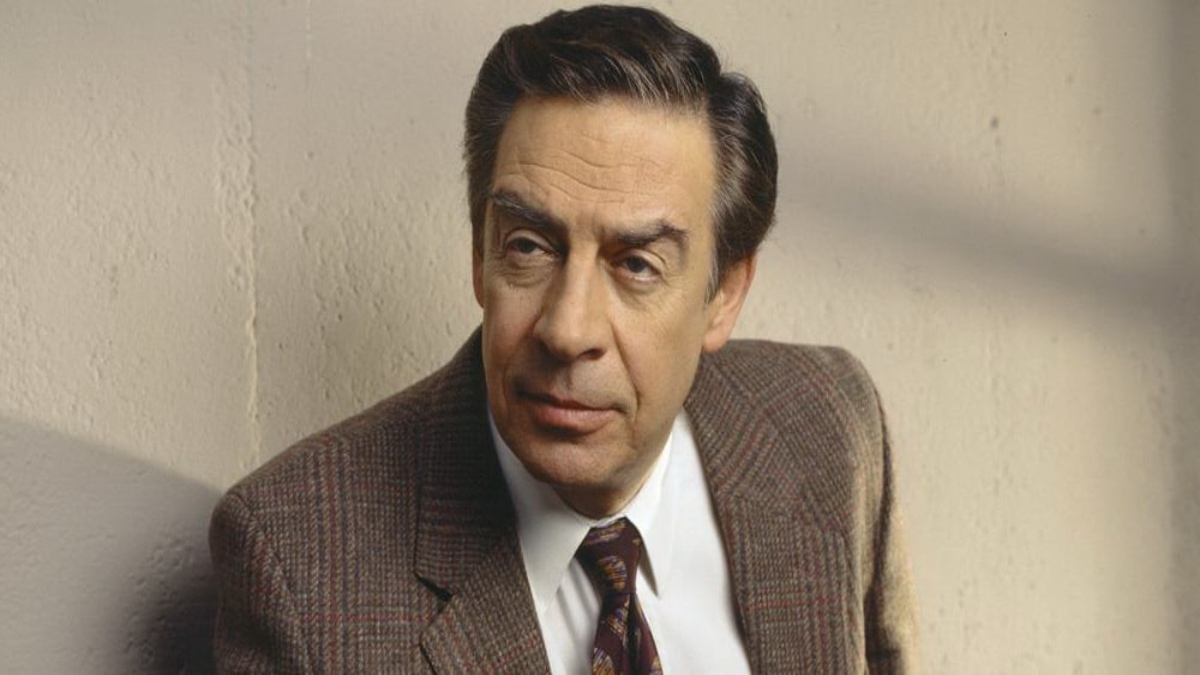 Jerry Orbach is most likely a familiar face, not only for his role as the loveable detective Lennie Briscoe but also as Baby's father in the hit movie Dirty Dancing. He stepped onto the Law & Order scene in Season 3 and stayed for 12 seasons including some cameos on the sister shows of Law & Order Criminal Intent and SVU. Briscoe is portrayed as a rough-and-tumble New York native. He is an ex-military, recovering alcoholic whose drinking he felt contributed to the murder of his daughter who was killed by a drug dealer. So basically his character has a lot of layers, but nothing the famous Jerry Orbach couldn't handle. The character retired in 2004 after a long, dramatic but ultimately successful career on the force. The actor also retired after an equally long and fruitful career in front of the camera.
Jerry Orbach died shortly after retiring from the show in 2005. His credits include Dirty Dancing, Beauty and the Beast, The Law and Harry McGraw, a cameo in the Golden Girls, and of course his long-time role as Lennie Briscoe in the Law & Order universe.
Dann Florek- Donald Cragen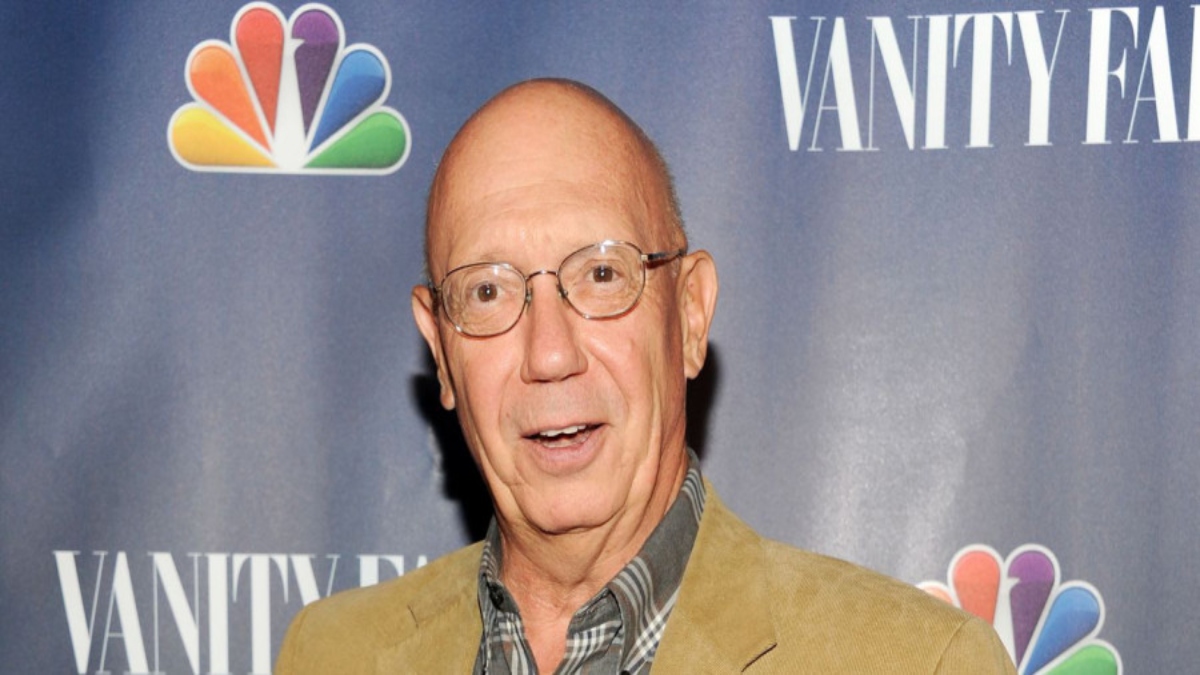 Now here is a very familiar face in the Law & Order family, Dann Florek as Captain Donald Cragen. While many know him as his Captain Cragen in the Law & Order SVU series, he actually got his start in the original. He begins as a homicide captain in Law & Order for three seasons before moving on to SVU for 15 seasons. You can see him in some of our favorite episodes here. Cragen is portrayed as an ex-military recovering alcoholic(we are seeing a theme here) with a hard background but a heart of gold. His character progresses from being an easily flustered man with a short temper during his time in homicide to being soft-hearted, infallible, and with a more gentle touch in SVU. He reaches the mandatory retirement age in season 15 and is replaced by his protege Olivia Benson, played by Mariska Hargitay. He does however come back for a cameo in seasons 16 and 23. He also made an appearance in Law & Order: Organized Crime where he teams up with another familiar face from the SVU unit, Chris Meloni who plays Detective Stabler.
Yet Law & Order wasn't Florek's first rodeo in the world of law, he also played Dave Meyer on the hit series L.A. Law which premiered in 1988 and went on until 1993. He currently lives in Los Angeles with his wife and brother. He is also touted as a successful director. His acting career has slowed down since his departure from SVU but at 73 years old with an almost 30-year run on the show, it sounds like he is taking a well-deserved break.
Michael Moriarty-Ben Stone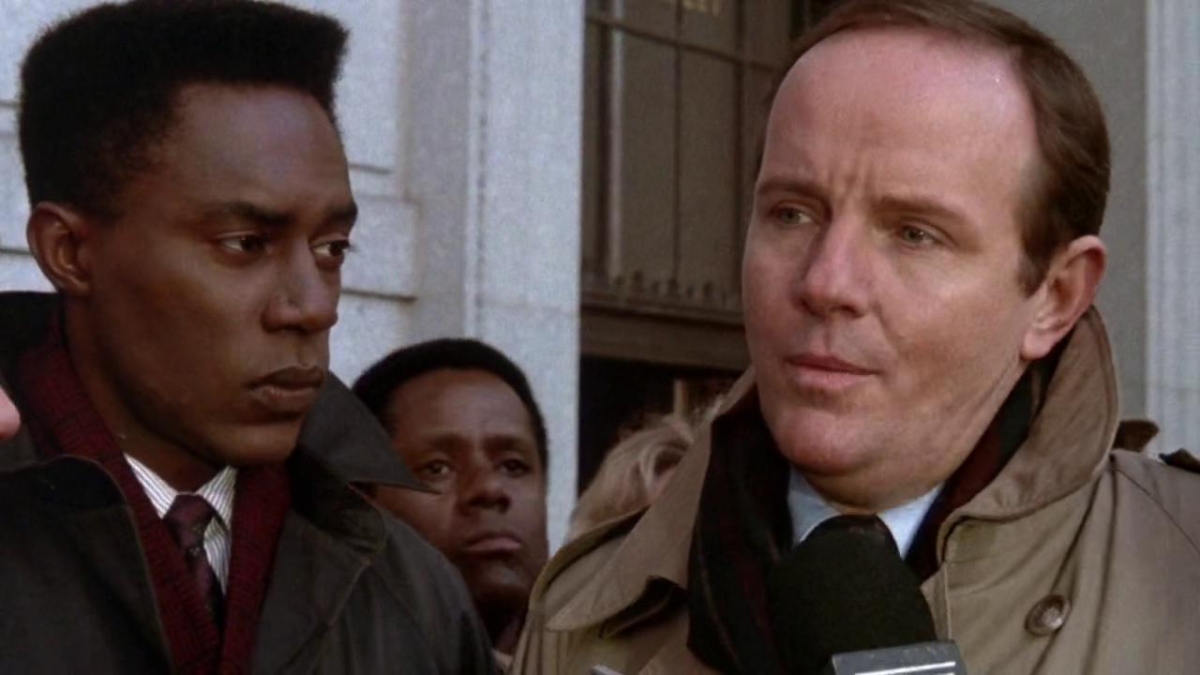 Ben Stone was the Executive Assistant District Attorney for New York County(what a mouthful) for four seasons. Played by Michael Moriarty the attorney was known for his religious beliefs guiding his methods and motivations in the courtroom. A strict Catholic he opposed abortion and the death penalty while also advocating for social justice and fairness. His character was really just beginning to develop when he left the show. The character left the show due to guilt over a murdered witness, the actor Michael Moriarty had his own reasons. He and the network's difference of opinions on both financial compensation and his outspoken opinions on Janet Reno, U.S. Attorney General at the time led to his resignation from the show. Although reportedly Moriarty's erratic set behavior was more of a cause for his departure than his political views, but it's Hollywood, so who really knows?
Yet his character did experience a bit of a rebirth, through his son Peter Stone who came to the show as an ADA in Season 19 of Law &Order SVU, taking over as Rafael Barba stepped down from his post. Following his departure from the show he went on to star in the movie James Dean, which landed him a third Emmy, and in 2007 he wrote and performed in his own film, Hitler Meets Christ. He also played the role of Ray Preston in the 1996 movie based on the novel Shiloh, and Shiloh 2. He has also made cameos in several shows and movies such as Along Came A Spider, Deadly Skies, and Santa Baby. However, his credits extend beyond acting, as he is also a jazz pianist and singer and has released three jazz albums. He regularly performs in NYC.
Sam Waterston- Jack McCoy
Jack McCoy is a staple of the Law & Order universe but he actually didn't make his appearance on the series until the fourth season. He comes in as a replacement for former Executive ADA Ben Stone after he steps down from his post. McCoy is described as a "bulldog" in court and is known for his flare for the dramatic and over-the-top courtroom tactics. Yet his pursuit of truth and justice is always present. He was on the show all the way up until season 22, so a good solid run, but also made appearances in several seasons of Law & Order SVU. He was declared a "Living Landmark" by the Landmark Conservancy for his role in the series. He was eventually promoted to the DA position in the show and is seen scattered throughout the series, so while he leaves, his Law & Order legacy lives on.
Sam Waterson certainly earns his title of "living legend" as he has a Golden Globe, a Tony, an Emmy, and a SAG award, not to mention a star on the Hollywood Walk of Fame. He was classically trained at the Sorbonne and began his career in New York before taking the acting world by storm. Following his role on Law & Order, he also landed a role in Netflix's Grace and Frankie, and Hulu's The Dropout. He is 82 years old and still active and acting, making his career almost 60 years and counting.
S. Epatha Merkerson- Anita Van Buren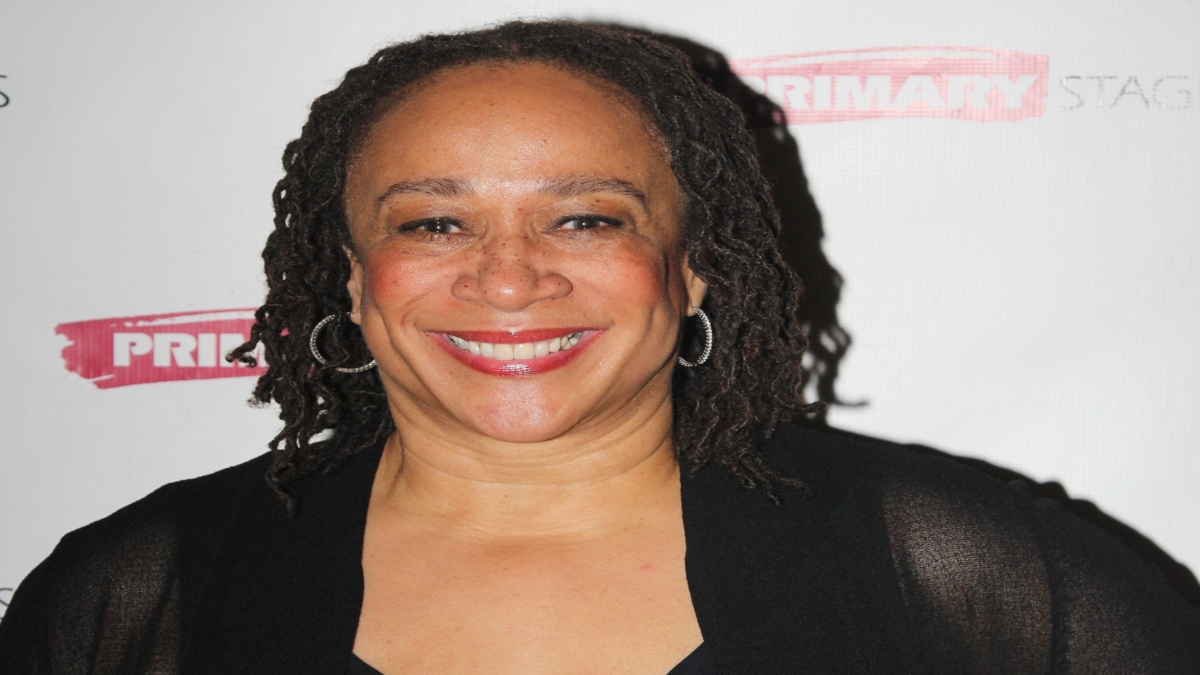 S. Epatha Merkerson makes her first appearance as Lieutenant Anita Van Buren in Season 5 of Law & Order as she replaces Captain Cragen following his departure to SVU. She is the second female cast in the show, following Carolyn McCormack's casting in Season 3. She is also one of the longest-running characters on the show appearing in 390 episodes, and if going by episode count alone, she is actually the longest-running character from the original series. Van Buren is portrayed as a no-nonsense individual and she would have to be to put up with the motley crew of the NYC homicide unit. Her departure from the show is pretty rough as in Season 20 she is diagnosed with Stage II cervical cancer caused by HPV, which she contracted from her cheating ex-husband.
S. Epatha Merkerson is known for her incredible acting prowess, laying claim to an Emmy, a Golden Globe, a SAG award, and four NAACP image awards. The now 70-year-old has been acting since her television debut as Reba the Mail Lady on Pee Wee's Playhouse. Along with her long-running role on Law & Order, in 2006 she also received her Golden Globe and Emmy from the HBO film Lackawanna Blues. In 2012 she became the host of Find Our Missing, a reality re-enactment show aimed at finding missing people of color. She also starred as the housekeeper Lydia Hamilton Smith in Steven Spielberg's Lincoln. She then went on to play Sharon Goodwin the Chief of Patient and Medical Services on the NBC medical drama Chicago Med, another Dick Wolf series. She and Dick Wolf sure do seem to like making each other money!
Law & Order is one of the longest-running series of our time, it practically defined an entire generation. It's hard to remember a time before it graced our tv screens. Yet it all began with one single show and this cast of characters whose outcomes have become just as varied and branching as the show itself.