TikTok's bold glamour filter has been turning heads recently for the wrong reasons.
The scrutiny behind the filter, which seamlessly digitally enhances or alters a person's features, is because a handful of social media users claimed that bold glamour could set unrealistic beauty standards and increase self-esteem issues because many fail to look like their altered state physically. In various viral bold glamour filter TikTok videos, the majority of individuals have a full face of makeup that includes thicker, darker eyebrows, higher cheekbones, slimmer noses, and fuller lips, among other things.
Although it is unclear when TikTok officially released this filter on its platform, some news outlets reported that it could have started late last month. Since its launch, many people have tried it, and the reviews around bold glamour appeared more negative than positive.
One of those individuals includes former Grey's Anatomy star, Katherine Heigl. Upon its release, the actress shared her disapproval of the bold glamour filter as she tried it by not only shaking her head no but also writing the caption, "Ummm….I hate this bitch. #boldglamourfilter is not for me."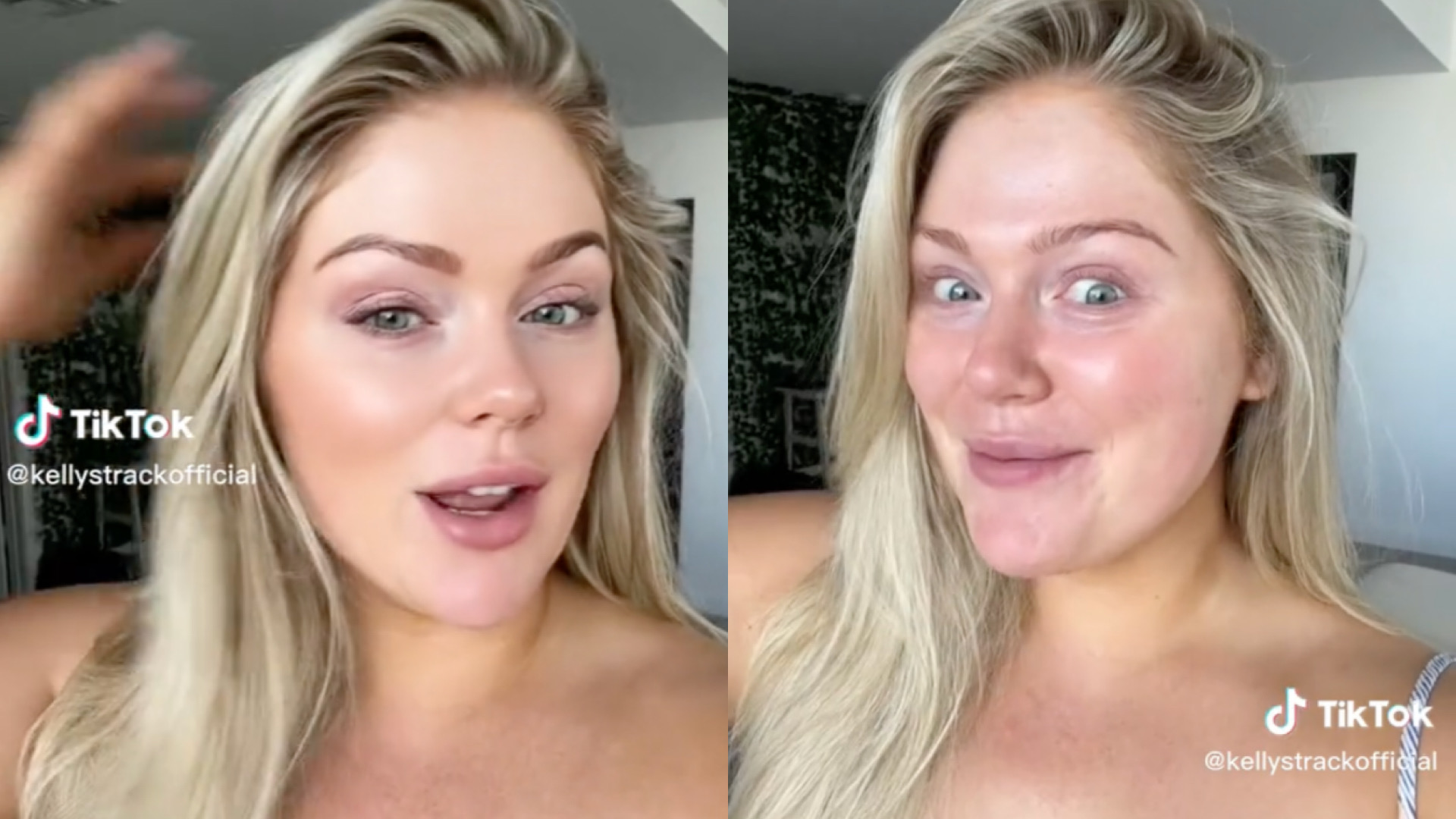 In another TikTok video, beauty influencer Kelly Strack showcased how much bold glamour alters individuals' faces by showing what she looked like before and after as she tried the filter on without makeup. While mentioning that bold glamour should be illegal, she said,
"I just woke up this is not what I look like right now. This filter should be illegal."
As TikTok's bold glamour filter began circulating online, other social media users voiced their opinion on Twitter.
Journalist Vanessa Wojtusiak expressed that the seamless filter is one of the reasons why people are not "satisfied" with who they are and called out all the social media apps for even allowing this on their platform by suggesting that they need to "do better."
While another Twitter user echoed Wojtusiak's remarks by stating that they couldn't understand how TikTok could have a bold glamour filter or any "face-altering filter," knowing that many people suffer from mental health issues and body dysmorphia.
A third individual named Matt Navarra explained the effects the bold glamour filter can have, especially on dating apps.
At the same time, another social media user shared that the filter makes them self-conscious about their appearance.
Despite the negative reviews, TikTok has yet to comment or remove the filter on its platform.