Since 2016, TikTok has grown and expanded into one of the most popular and widely used social media platforms on the planet. Through its short-form video format, the platform quickly became a cultural movement in and of itself, relying on diverse and enticing (and sometimes controversial) trends and challenges to attract a wide variety of people both young and old.
Across its array of sub-communities, such as BookTok, DogTok, and RecipeTok, TikTok attracts over one billion monthly active users as of 2021. (Yes, one billion). Of that amount, 25 percent of users are between the ages of 10 and 19, according to Sprout Social.
That means hundreds of millions of teenagers and young people are using TikTok on a daily basis, sometimes for hours on end as a means of distraction or entertainment. Understanding this, on March 1 TikTok enforced new features for teens and families for the sole purpose of mitigating excessive screen time and promoting healthy habits.
The new features include daily screen limits, parental involvement features, and limited access to certain features for users under the age of 18. Let's take a look at each and explain how to remove screen limits for those who don't want them.
What is the enforced daily screen limit for minors, and how do you remove it?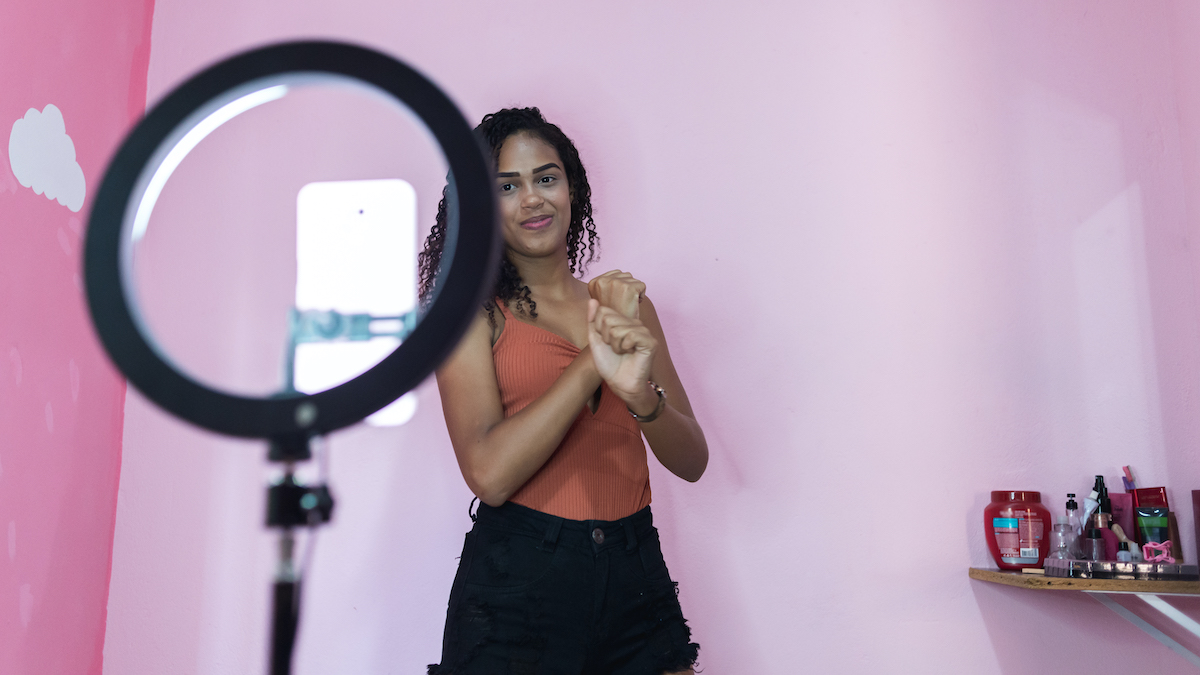 According to TikTok, any account registered to a user under the age of 18 will automatically get slapped with a 60-minute daily screen time limit. While the company acknowledges the grey area of the "right" or "wrong" amount of screen time, it chose 60 minutes per the recommendation of the Digital Wellness Lab at Boston Children's Hospital.
What happens if you reach the limit? You'll be prompted to enter a passcode to continue using the app. Each time you enter the passcode, you'll be granted an additional 30 minutes of screen time. The limit does not forbid someone from exceeding the daily limit, it simply requires them to make "an active decision to extend that time," which is sometimes enough to dissuade overindulging in screen time.
The feature will roll out through the month of March, but the real question is: how do you remove it? Unlike the "App Limits" function on iOS devices — which lets users set limits to any application of their choosing — the feature on TikTok cannot be turned on and off. It's still a new feature, so — as it slowly rolls out — there will surely be developments and possible workarounds. As of this writing, the only way to get more than 60 minutes of screen time — if you're under 18 — is to manually enter a passcode. It's unclear if the 60 minutes can be extended to 90 minutes, two hours, or longer.
What other features did TikTok implement?
In addition to the daily screen time limit for users under the age of 18, TikTok has also introduced three new features to Family Pairing.
The first allows caregivers to set customizable daily screen limits for their teens. The second includes a screen time dashboard, giving parents a complete breakdown of their child's TikTok usage. The third gives caregivers the ability to mute push notifications for their teens, allowing them to enjoy uninterrupted time without getting distracted.
According to TikTok, "accounts aged 13-15 already do not receive push notifications from 9pm and accounts aged 16-17 have push notifications disabled from 10pm."
In addition to the features listed above, TikTok will also enforce private accounts for all users between the ages of 13 and 15. Users in that age range will also be unable to access direct messaging, as that feature is only available to those 16 and older, and TikTok Lives can only be hosted by members over the age of 18.