Despite the movie and television industries being practically ground to a halt amid the current writers' strike, Netflix placated fears that its upcoming content is about to dwindle with its TUDUM event, a major livestreamed celebration of all things Netflix hosted in Sao Paulo, Brazil, this Saturday. And yet the presentation from one of the platform's biggest series, which we know is on its way out, sneaked in a sly nod to the cause of the WGA.
After six seasons (four of which were exclusive to Netflix), Karate Kid legacy series Cobra Kai is about to come to an end with its next run. While fans might've been expecting a first-look teaser trailer for the incoming final batch of episodes, what TUDUM instead offered up was a behind-the-scenes featurette recorded at the table read for the season six premiere.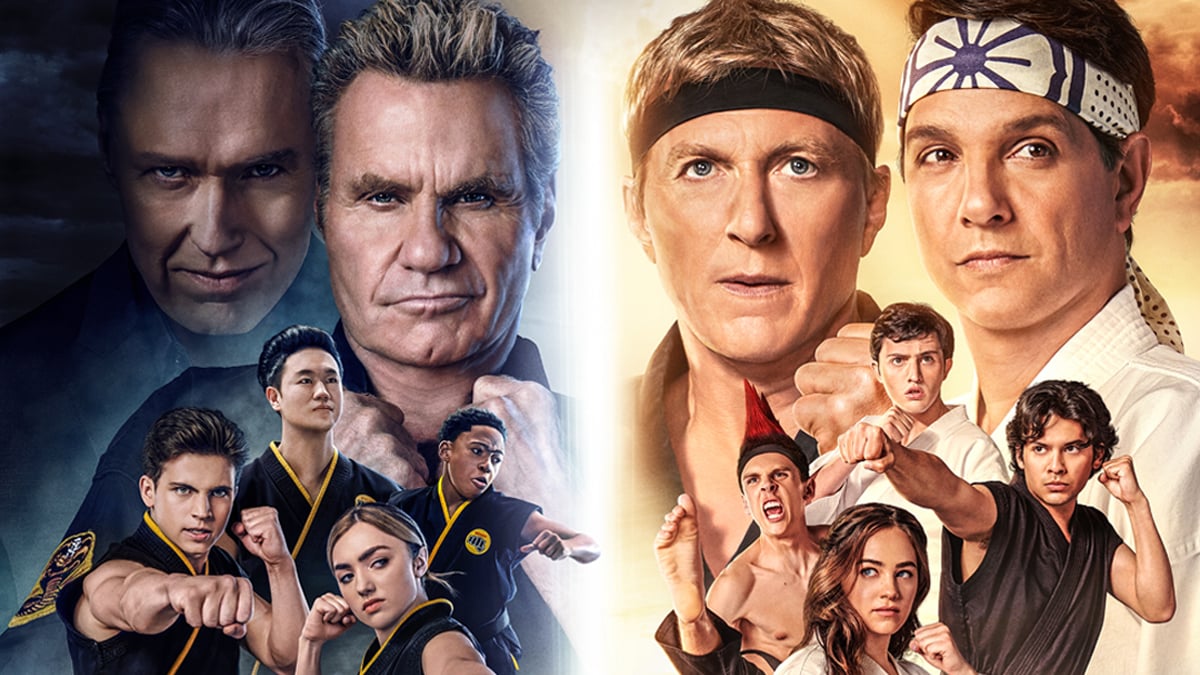 The reason no footage was able to be shown off is that Cobra Kai has currently shut up production in support of the ongoing writers' strike. The show's team could've provided various kinds of presentations for TUDUM, but the fact that they went with a sneak peek that specifically highlights the scripts and their importance to the show feels like a very pointed reminder about what's going on in Hollywood right now.
Ralph Macchio and William Zabka, who star as old frenemies Daniel LaRusso and Johnny Lawrence, reflect on how far they've come with this franchise in the video, while their young castmates — including Blue Beetle leading man Xolo Maridueña — are glimpsed reading lines from the new season.
So, sadly we have no first look or release date news just yet, but at least it's understandable why. If you want to support the WGA strike yourself, you can donate here.