Every major franchise in Hollywood is cursed with projects that get announced and then vanish into nothingness, with Lando currently occupying just one of those spots in Star Wars canon.
Lucasfilm scaling back on content set in a galaxy far, far away is admittedly an approach Marvel Studios could learn from in the aftermath of the Secret Invasion debacle, even if Kathleen Kennedy has still seen fit to cycle through almost 20 writers, producers, and directors who ended up delivering nothing.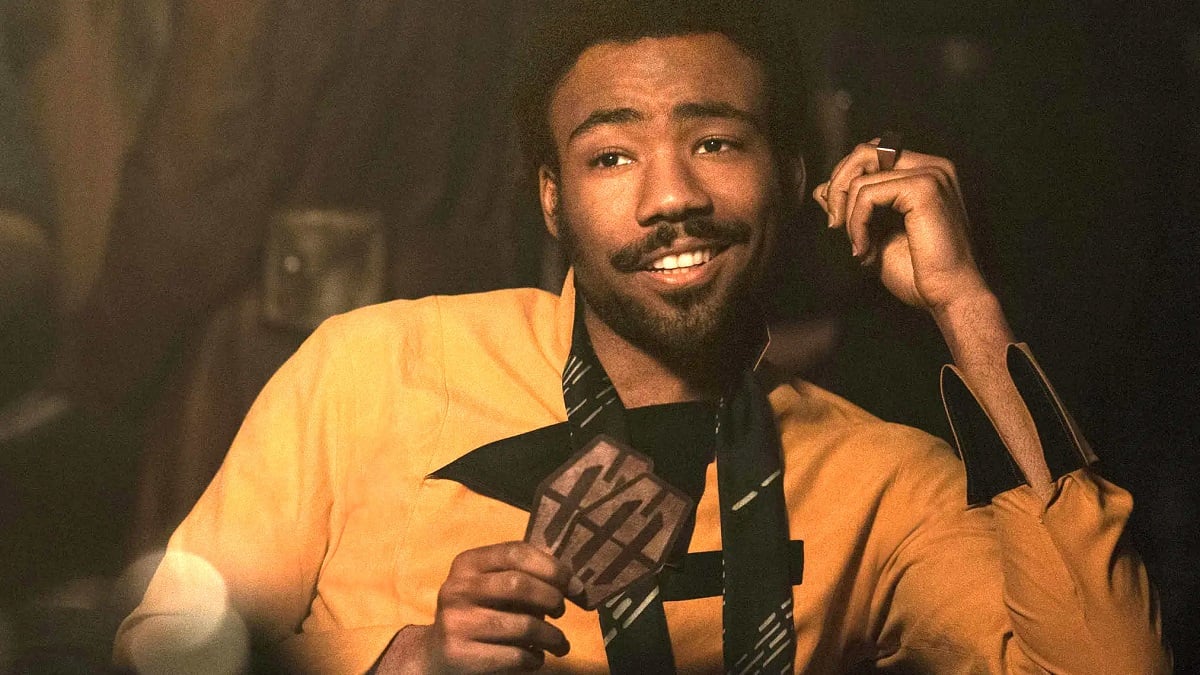 Since being officially announced in December of 2020, Justin Simien's Lando has gotten absolutely nowhere, despite Kennedy claiming last year that it was still on the cards. The filmmaker is evidently in Disney's good graces seeing as the Mouse House handed him upwards of $150 million to helm Haunted Mansion, but in an interview with The Hollywood Reporter it sounded as though the spin-off to a prequel is in danger of heading down a road the openly gay Simien has been down before, which has led him to hypothesize an unsavory theory.
"I am attached, I think, but I don't really know. The last thing I was told was that they loved it but needed to put a pin in it until they could figure out everybody's availability. I haven't investigated further, but I'm not an idiot. I'm not alone in that experience. But I can't help but wonder, "Am I too Black? Am I too queer? And people just don't want to say that?" Because it seems like I develop things with these companies and they just never happen for reasons unknown."
You'd certainly hope that doesn't have any bearing on Disney's reluctance to pull the trigger on Lando, but the fact it's been roaming development hell for so long without gaining any traction has obviously led Simien to posit several of his own headcanons as to why, regardless of how unpalatable they sound on the surface.