How much does RuPaul make per episode of 'RuPaul's Drag Race?'
Credited for single handledly ushering the culture of drag queens into the mainstream media, RuPaul Charles, known to many as just RuPaul, is not your ordinary reality TV host. After launching RuPaul's Drag Race in 2009, RuPaul has transformed her kernel of an idea into a cultural phenomenon, spawning over a dozen international versions of the show, over a dozen spin-offs, and winning 24 Emmy Awards in the process.
Known as the Queen of Drag, RuPaul, who goes by both the pronouns she/her and he/him, has unquestionably taken every bit of idea, every joke, every "-ism," and taken it all the way to the bank. 
Far from the humble beginnings she grew up in, RuPaul now has a net worth of $60 million, according to Celebrity Net Worth. Much of that has been earned from not only hosting RuPaul's Drag Race but also executive producing it and all of its spin-offs, as well as releasing the numerous music albums and singles that coincide with the show. Not to mention her new canned cocktail and mocktail line, House of Love, which was created in partnership with World of Wonder to be used and displayed by the queens on RuPaul's Drag Race.
All that to say, RuPaul has earned quite a junk of change from Drag Race, but exactly how much is the question? Let's figure out how much RuPaul makes from each new episode of RuPaul's Drag Race.
How much money does RuPaul make per episode of RuPaul's Drag Race?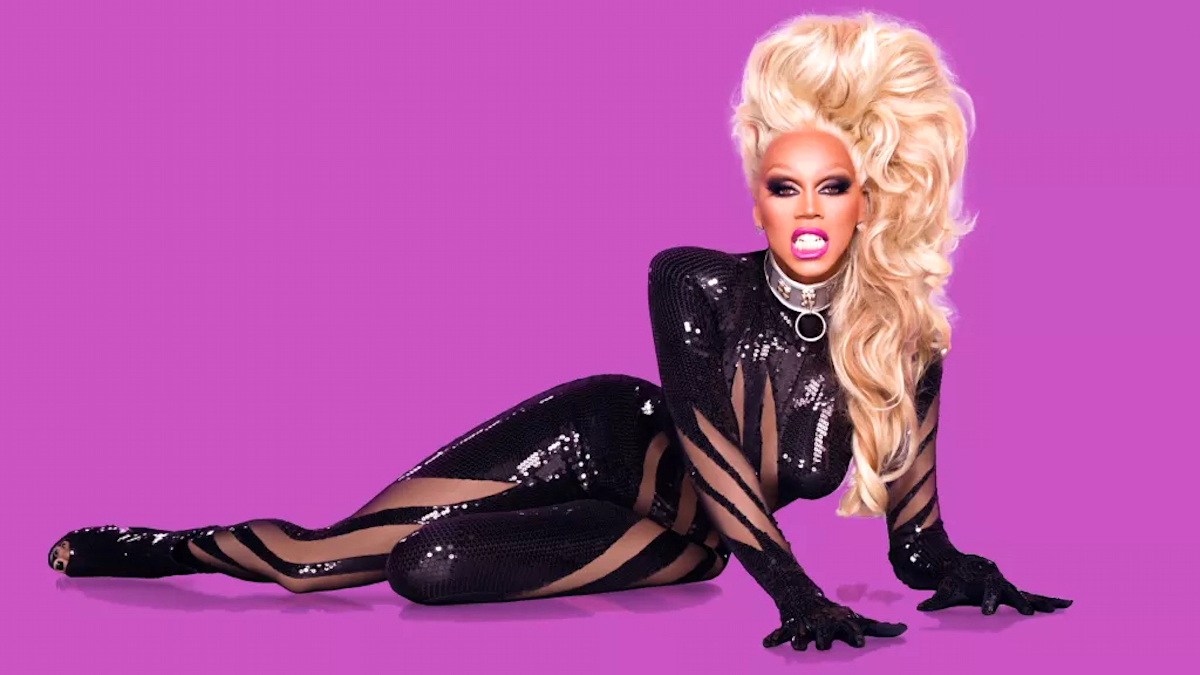 As executive producer and host of RuPaul's Drag Race, it's no surprise that she earns a substantial amount of money per episode. In 2013, she was even listed as one of the highest-paid stars on TV, according to TV Guide. At that time, it was reported that she took home $50,000 per episode.
Keep in mind that this was when Jinkx Monsoon was only just beginning to chant "water off a duck's back" and steal the crown from Rolaskatox (Roxxxy Andrews, Alaska Thunderfuck, and Detox). This was before Bianca Del Rio, Trixie Mattel, or Bob the Drag Queen ever walked into the workroom. This was before the show won a single Emmy Award. So, it's safe to assume that RuPaul now earns more than $50,000 per episode — exactly how much, though, is unclear. 
However, for the sake of painting a picture of just how much RuPaul sees on a $50,000 per episode paycheck – if you multiply that by a typical 14-episode season (16-episode in recent years) that means RuPaul was easily taking home over three-quarters of a million dollars from just the regular seasons alone. That's not including All Stars or any of the spin-offs. If that were the case, her annual earnings from Drag Race would be a minimum of $2 million a year when including all the other shows she hosts (U.S., U.K., Secret Celebrity Drag Race, Down Under, and UK vs The World.)
Again, this is factoring in numbers from 2013. Can you imagine the dough RuPaul makes now that Drag Race is in its fifteenth season, won 26 Emmy Awards, and has become a bonafide cultural phenomenon? We have only one thing to say to that: "Girl… she done already done had herses."