Latest Gaming News: 'God of War Ragnarök' director wants to make 'Castlevania' and we might be getting another 'Alien' game
We have got plenty of news in the gaming world today as the director of God of War Ragnarök, Eric Williams, has stated that he wants to make a Castlevania game, Sony has reportedly made their stance clear on shovelware, and we might be getting another 'AAA' Alien game.
Read on to find out about this news and more in today's gaming news roundup.
God of War Ragnarök director wants to make a Castlevania game
The director for PlayStation's latest hit game, God of War Ragnarök, has expressed interest in making an entry in the Castlevania franchise. Appearing on Kinda Funny's PlayStation fan podcast PS I Love You XOXO, Eric Williams mentioned that he would love to work on a game in the Castlevania franchise. However, don't listen to the podcast if you haven't played God of War Ragnarök, because it doubles as a spoilercast, and it spoils God of War Ragnarök.
In the podcast, his passion for Castlevania shines through, saying that he plays Castlevania: Symphony of the Night every time he finishes a game, but it's clear that he would need Konami to play nice and loan out the license for a collaboration. He says "I don't know what I'm doing next, but if somebody gives me that Castlevania license, we would love to make that." Of course, Konami has a history of keeping their intellectual property close to the chest. But it's nice to dream.
Marvel Snap is getting a gigantic new update
Marvel Snap might be getting the biggest update it has had since the launch of the game. The update has been dubbed 'The Power Cosmic' which brings in a fan favorite new character, the Silver Surfer. In addition to the new season, they will also be introducing a new way to get cards called the Token Shop. When you get to level 500 you will start to get tokens, which can unlock a card from the Token Shop which refreshes every eight hours, giving you access to a card that you do not have yet.
But that was not all, they also announced that multiple new, and rare, cards would be coming to Marvel Snap with the new update. These cards include Luke Cage, Absorbing Man, Titania, She-Hulk, Maria Hill, Agent Coulson, Helicarrier, M'Baku, Attuma, Orka, Bast, Shuri, Thanos, Galactus, Valkyrie, and Super Skrull. The new cards look amazing, and Thanos, who puts the Infinity Stones into your deck at the start of the game, seems like he could be a game-changer. Honestly, it seemed weird for the Titan not to be in the game yet, as it is called Marvel Snap. Anwyay, the update will be arriving to the game in December.
Sony is making an effort to remove shovelware
In an interesting move, Sony has apparently issued a statement to developers threatening to remove shovelware from the PlayStation Store after fans brought the issue to their attention. Dexdotexe has posted the letter that Sony apparently sent to all its developers, where they point out that Trophies are not enough to differentiate two games. This comes after fans and developers have been exploiting the PlayStation trophy system, making simple games where the only requirement for a Platinum trophy is pressing 'x' a few hundred times, and then releasing an identical game that is slightly reskinned. The issue is that these games often fill up search bars when you search for a game on the store, making it harder for players to find hidden gems.
However, there is a tie to one of PlayStation's offerings that makes this move more self-serving than it seems to be. PlayStation Stars, PlayStation's new loyalty program gives you points for buying full-priced games among other things. We are not suggesting that the sole reason for this move is because it makes it easier for members to game PlayStation Stars, as PlayStation might have also wanted to give in to the fans demanding for them to do something about the repetitive, cheap, terrible games in their store.
Xbox finds what old is new again
In the most nostalgia-filled and lighthearted story of the day, Xbox has yet again partnered with Hyperkin, releasing an Xbox 360-inspired controller that will work with your current console in case you feel like getting that nostalgia hit. And in case you think to yourself that the Xbox 360 was not that long ago, the console was released all the way back in 2005. Hyperkin collaborated with Microsoft before when they released their versions of the Duke controller, which was the original Xbox controller. We currently have no idea how much these controllers, dubbed the Hyperkin Xenon, will set you back, so make sure you keep an eye and an ear out if you want to get your hands on one.
A new Alien game might be in the works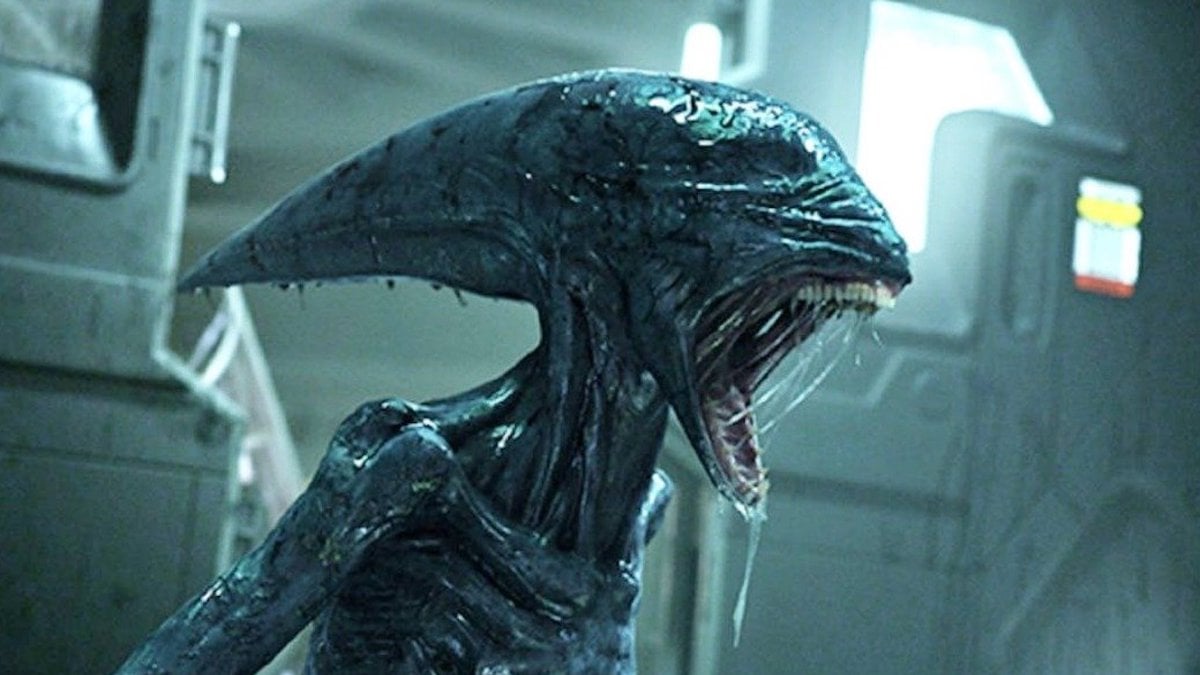 In what might come as a surprise to Alien fans, a new AAA game might be in development. Sources spoke to Insider Gaming who broke the story, stating that a new game is in development and that the game is not Alien: Dark Descent, or a sequel to Alien: Isolation which is apparently also in the early stages. Please take all of this with a grain of salt as it is just currently a rumor at this time, but it would be very interesting if we see a trailer for another survival horror Alien game sometime soon, perhaps at The Game Awards.
A new Marvel's Midnight Suns prequel has been released
In a gaming news roundup last week we reported that Marvel's Midnight Suns released an animated short on their YouTube channel, that was a prequel to the upcoming game all about Ghost Rider. Well, they have added yet another character-based short to their series, and this one is all about Blade the vampire hunter. Dubbed 'The Daywalker', the animated short sees Blade kick some vampire butt before he is recruited onto the team, greeted by Magik. The end of the short gives us a look at Blade's gameplay in Marvel's Midnight Suns which will be released on Dec. 2, 2022, on PC, PlayStation 5, Xbox Series S, and Xbox Series X, with PlayStation 4, Xbox One, and Nintendo Switch versions of the game launching at a later date.
For more news come back and see tomorrow's gaming news roundup.