Red Dead Redemption – Game Of The Year Edition Confirmed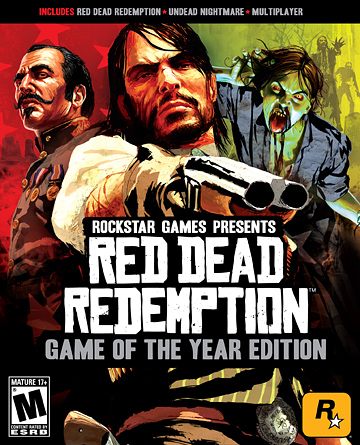 This really shouldn't come as a surprise to anyone, but the insanely popular western hit Red Dead Redemption is getting a Game of the Year edition.
The game, releasing Stateside on October 11 for $49.99 on Xbox 360 and PS3, will include the original game and all of the paid and free DLC, including the hilariously awesome Undead Nightmare expansion.
Red Dead Redemption itself won more than 160 Game of the Year awards last year, including the Spike VGAs and even us at We Got This Covered.
All four of you that haven't yet played Red Dead Redemption will finally have a chance to do so with this new edition.
What say you, gamers? Worth another pick up? Admittedly I haven't played Undead Nightmare, but perhaps I should.