A dystopian action classic celebrates its 30th anniversary by standing the test of time
The obvious issue with any dystopian tale is that it can become dated in no time at all, but such sins can be forgiven if the movie in question stands the test of time. It's now been 30 years since a maniac was sent to catch a maniac, but the consensus is that Demolition Man more than holds up.
One of the best action blockbusters of a decade absolutely stuffed full of them, Sylvester Stallone and Wesley Snipes' defrosted arch-enemies doing battle in 2032 San Angeles is a demented delight packed to the rafters with endearingly cheesy dialogue, spectacular set pieces, and biceps that stretch on for days.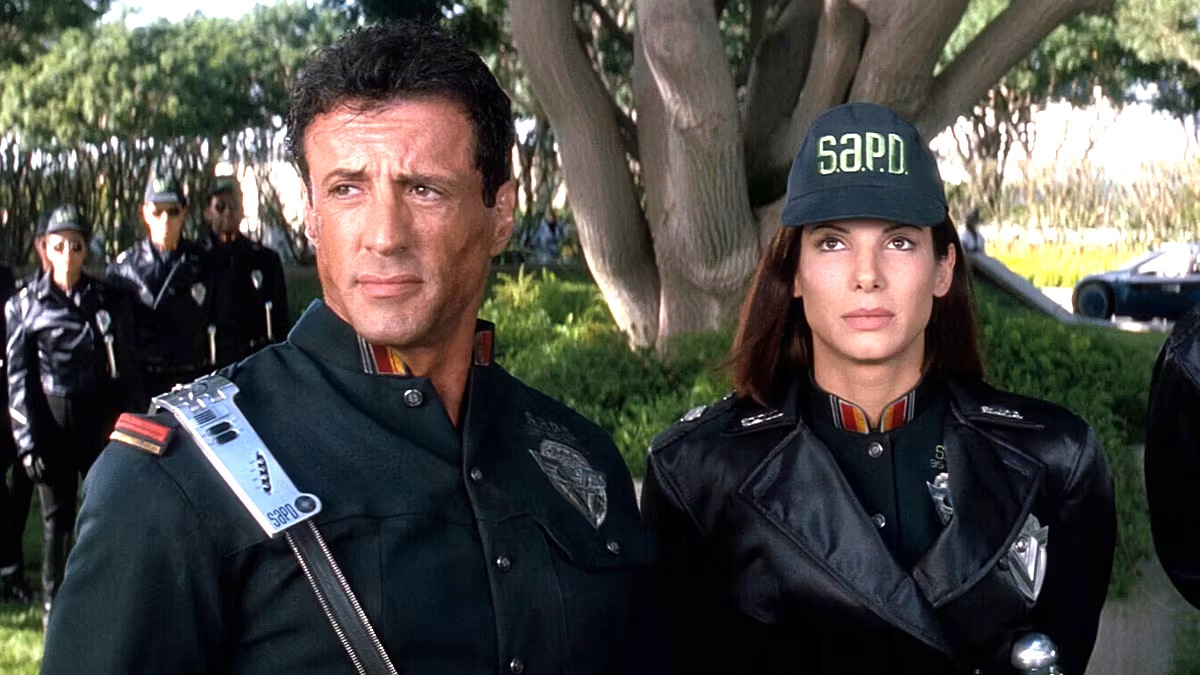 It was only very recently that fans were remarking on how eerily prescient the film remained three decades on from its initial release, while an ominous Taco Bell instantly conjured memories of the fast food juggernaut dominating the dining wars when Stallone's John Spartan throws on his best outfit for a fancy dinner.
To that end, a Reddit thread asking "does Demolition Man hold up?" has been gaining serious traction, and there's no prizes for guessing what the overriding sentiment turns out to be. The three seashells continue to generate discussion and debate to this day, and while we haven't heard much from Stallone's intended sequel since he first announced it was in the works back at the beginning of 2020, revisiting the original is a more than acceptable substitute.
A wondrously entertaining blend of sci-fi shenanigans, explosive action, and tongue-in-cheek charm, there's nothing better than relaxing, kicking back with a juicy rat burger, and chowing down on Demolition Man.