'Black Adam' isn't an anomaly when The Rock's first crack at an iconic IP is still getting roasted 2 decades on
With his reputation as "Franchise Viagra" having gone embarrassingly limp in the aftermath of the Black Adam debacle, Dwayne Johnson has been faced with something he hasn't experienced in a very long time; failure.
After all, the actor and producer hit the promotional trail hard to hype up his DCU debut, which turned out to be for nothing when both he and post-credits guest star Henry Cavill were ushered out of the door as one of the James Gunn era's first acts. Since then, a bevvy of reports have painted The Rock in a less-than-flattering light, rubbing further salt into the wounds.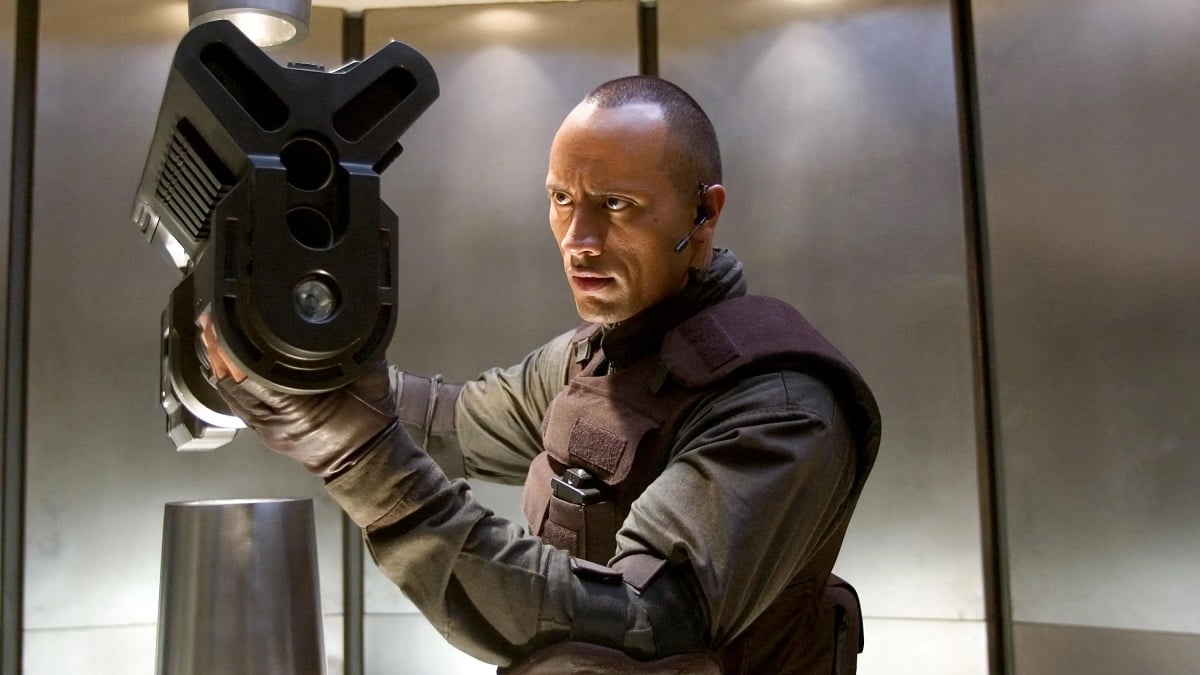 Stories emerged offering that he turned down the chance to provide connective tissue in both Shazam! Fury of the Gods and The Flash, while he went above DC's head and straight to Warner Bros. Discovery CEO David Zaslav to pitch a multi-year plan for the Man in Black, further alienating himself from the shot-callers.
It's been a wild and crazy ride, but a recent Reddit thread has captured our attention, for the sole reason that Johnson butchering a beloved IP is hardly a new trick. In fact, one of his first-ever blockbuster outings saw him lend his immense frame to the adaptation of classic video game franchise Doom, and the results were less than stellar.
Redditors have been weighing up the pros and cons of the insipid shooter, which has precisely one memorable scene, and you know exactly which one we're talking about. Beyond that, an 18 percent Rotten Tomatoes score and a failure to recoup its $70 million budget from theaters tells the tale of a cinematic dumpster fire, which has an added layer of prescience by serving as the first massively popular property Johnson failed to propel to live-action greatness.