Despite claims to the contrary, Dave Baustista's next movie sure makes it look like he wants to be the next Dwayne Johnson
Not many men would be brave enough to take on Dwayne Johnson, but Dave Bautista is one of them as the Guardians of the Galaxy star has thrown some major shade on his fellow WWE veteran by claiming that he has no interest in becoming the "next Rock" as he instead has ambitions of being viewed as a "good" and "respected" actor. That's all well and good, but a glance at Bautista's upcoming projects makes it seem like he might not be so against following in Johnson's footsteps after all.
Following his breakout turn in Glass Onion: A Knives Out Mystery, Bautista has a busy year ahead of him, with multiple movies and TV shows releasing over the next 12 months. And one of those is a sci-fi adventure flick titled Universe's Most Wanted. The high-concept outing sports a promising premise — it follows the residents of a small town who find themselves under attack after a spaceship carrying the galaxy's worst criminals crashes in their own backyard. Bautista is set to play an alien bounty hunter.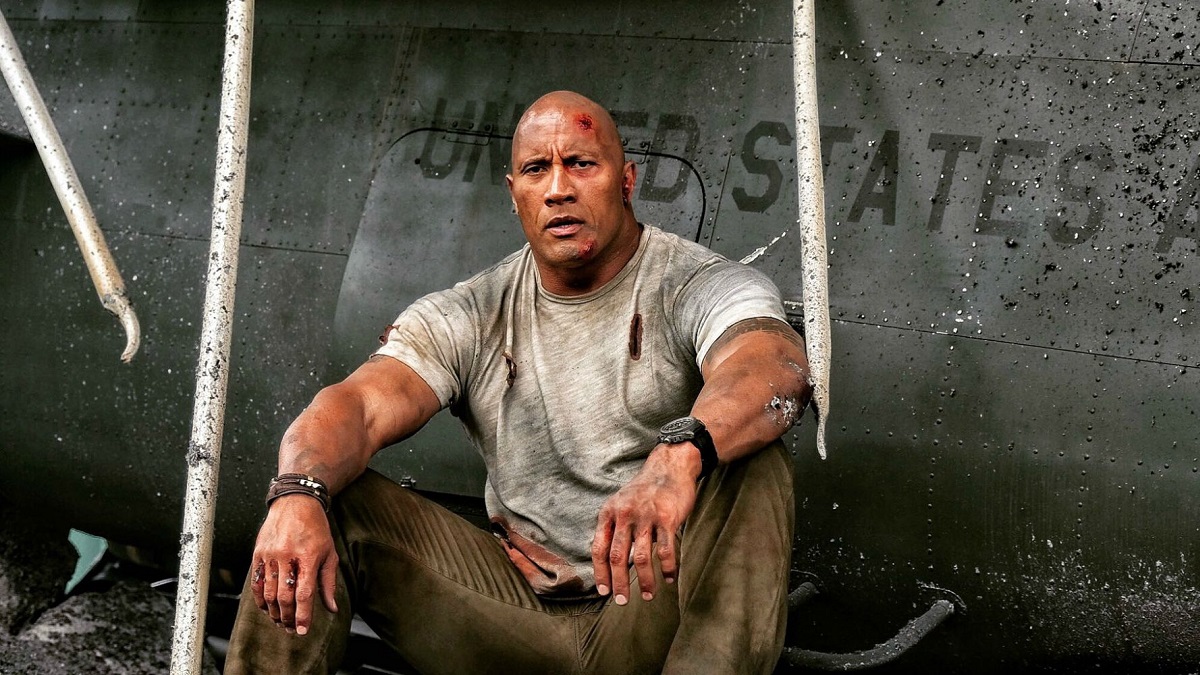 The irony in Bautista boarding this movie comes from the fact it's directed by Brad Peyton, who just happens to be one of The Rock's most frequent collaborators. The filmmaker/star duo have worked together three times before, on 2012's Journey 2: The Mysterious Island, 2015's San Andreas, and 2018's Rampage. Seeing as Bautista is apparently so keen to distance himself from Johnson's shadow, some might think it curious that he's signed up to be Peyton's latest leading man in The Rock's absence.
Universe's Most Wanted has been in the works since 2021, with filming supposed to have taken place in Melbourne, Australia that July. We've not heard much about it since then, to be frank, although it's still scheduled to drop sometime in 2023. There's still a chance Dave Bautista could escape more inevitable Dwayne Johnson comparisons, then, if this one does fail to materialize. Although there's no escaping that he's already filled in for The Rock in a terrible sequel to the latter's very first franchise.