From the trailers and promotional material, the new Barbie movie seems to be taking notes from some pretty existential movies, as well as Hollywood's Golden Age. Director Greta Gerwig's official Letterboxd watchlist includes films such as The Truman Show, An American in Paris, and Singin' in the Rain.
For its leading male star Ryan Gosling, inspiration also came in a more unconventional form — from the long-running reality series 90 Day Fiancé.
In a Buzzfeed puppy interview, the actors were asked what TV shows they're obsessed with. Margot mentioned the reality hoax show Jury Duty, which Ryan had watched but not enjoyed as much as Margot.
Ryan highlighted his own reality TV favorite — 90 Day Fiancé, as well as its spin-off 90 Day: The Other Way — in which Americans travel move to their fiancé's home country before deciding whether or not to wed. Ryan is clearly a vocal fan of the franchise, as Margot replied "oh yeah! you love that!"
How could 90 Day Fiancé inspire Ryan Gosling's performance as Ken?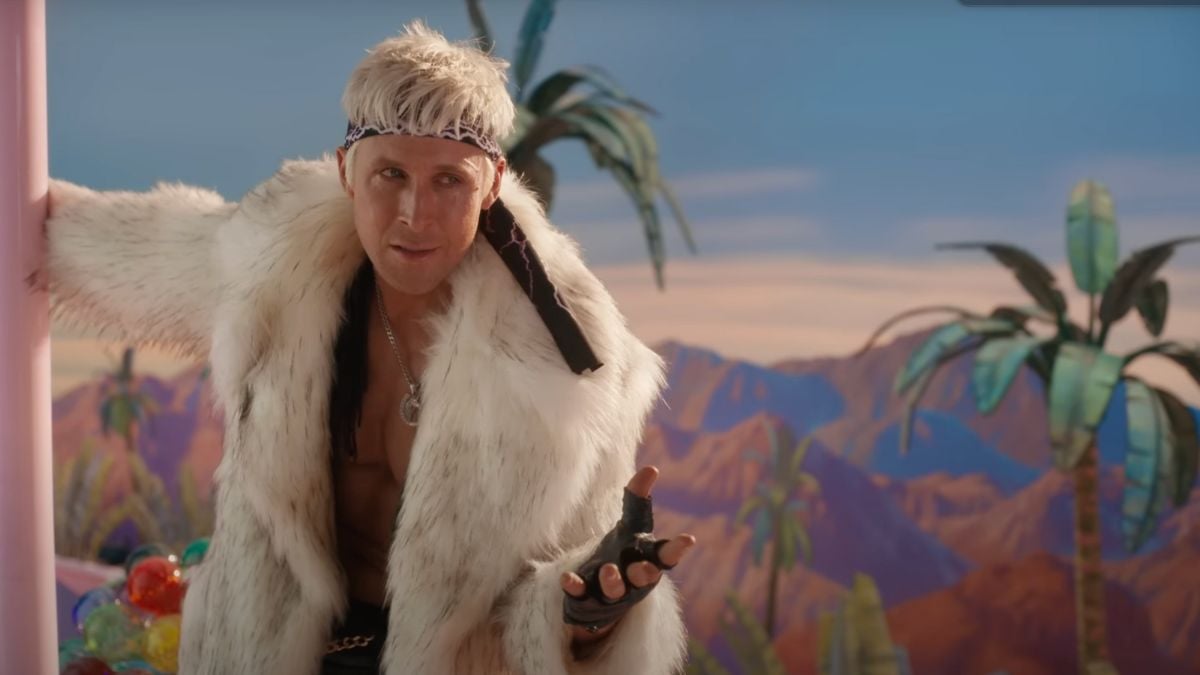 90 Day Fiancé is home to some of the biggest, most eccentric personalities on reality TV. Many stars on the show have a real flair for drama and love attention — which seems to be the case with Ken. From the promotional clips alone, Ken clearly has a flamboyant dress sense and would do anything to be in Barbie's spotlight, which he is often unsuccessful in achieving.
As suggested by the song "I'm Just Ken," Ken is utterly obsessed with Barbie — to the point that he doesn't know who he is without her. Ken's feelings, however, seem unreciprocated. As Ken points out, it's "Barbie and Ken", but never just Ken.
In the trailer, Ken travels with Barbie to "the real world," and things seem to get pretty tense between the pair as they cause trouble and end up arrested. A frequent source of drama within 90 Day Fiancé is one party having to live in the shadow of their partner, especially if there's jealousy, or isolation — the latter particularly experienced by recent immigrant participants. Moving somewhere new is always a huge source of tension, as couples can be broken up by the strain of adapting to an unfamiliar culture.
These two franchises may be pretty different, but if Ryan Gosling is a big binge-watcher of the reality series and its spin-offs, there are plenty of bad boyfriends he could use as inspiration for Ken.