Latest Horror News: Ghostface is just as gruesome as ever in new 'Scream VI' images while a horror icon is rumored to join an upcoming MCU project
Happy hump day, horror heathens! It's been quite the intriguing week in the spooky universe — with the first month of 2023 already promising some exciting projects to be released this year. From M3GAN and Chucky engaging in online beef to Skinamarink proving to be nothing short of nightmare fuel for everyone, the spooky world is more alive now than ever before. And while those bulletins are intense enough, the news in today's daily horror roundup here at We Got This Covered certainly takes the cake. Amongst the latest revelations, Ghostface is the prowl and dangerous in new Scream VI images as a beloved horror icon gets attached to a future MCU project.
So, clear your calendars for the remainder of the year, jot down all those horror goodies, and follow along as we properly indulge in spookyland.
Horror and the MCU are now colliding in the best way possible
It's long been a discussion for genre powerhouses like horror and the MCU to put their heads together and create some cinematic brilliance. Luckily, the wait seems to be drawing near the end, with an acclaimed horror actress floating around in the Marvel wheel of rumors. Those aforementioned tumors, which unsurprisingly got the internet talking, are to do with Orphan star Isabelle Fuhrman apparently getting cast in Marvel's upcoming Phrase 5 series Agatha: Coven of Chaos. The series has been anticipated for some time now, and with the big-name adaptation now lining up its cast, the MCU and horror explosion is finally set to combust. It's undoubtedly a good time to be alive, folks.
Ghostface in New York City is truly becoming nightmare fuel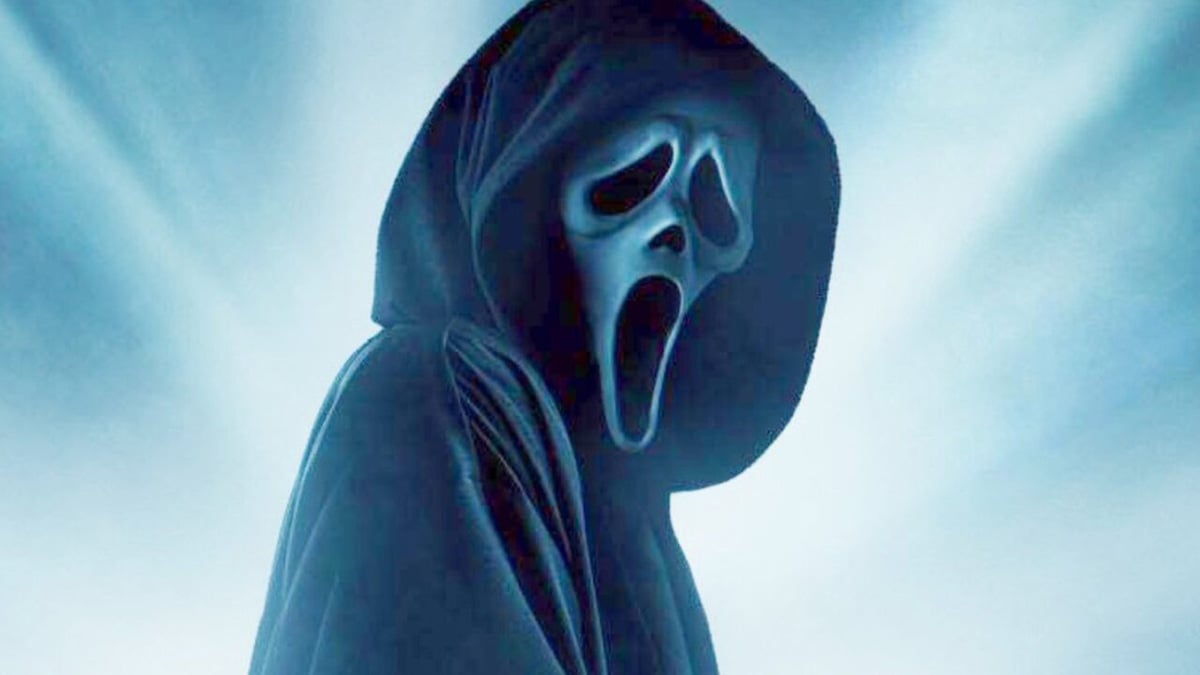 After it was announced that the long-standing Scream franchise would be taking a break from Woodsboro and heading on over to one of the most magical cities in the world, the hype has truly matched the expectations — with brand new Scream VI images showcasing Ghostface in the deadliest form. As of now, it's obviously unclear as to who is donning the iconic ensemble in the series' sixth installment, but horror fans are surely getting some intriguing glimpses at this updated version of the blood-thirsty killer. In the fresh images, Ghostface is back at it again, successfully terrorizing an innocent group of victims. It's Ghostface in the truest form, and it's a delightful tease into one of the most anticipated horror flicks of the year.
Sam Raimi lights up the genre with a newborn project announcement
By now, it's common knowledge that director Sam Raimi is a national treasure in the massive horror catalog. With sleeper hits like The Evil Dead and Drag Me to Hell under his belt, there's no doubting that Raimi knows what it takes to spice up the genre with his organic formula and unforgettable filmmaking style. Flash forward to now, and Raimi is once again stirring up the genre with an upcoming adaptation of Suburban Hell — a movie that centers around a collection of suburban moms who eventually encounter demonic possession. The premise alone is a wild ride on its own, but Raimi's involvement is sure to push the envelope and generate an out-of-this-world cinematic venture.
See you back here tomorrow, Screamers, for a brand new horror roundup.