It's been months since season two of Shadow and Bone arrived on Netflix, but fans have nothing but crickets to show for their wait.
We've been patiently awaiting news of a renewal, or, more likely, a cancellation, since mid-March, but Netflix's insistence on remaining tight-lipped is starting to wear on fans. Hope is quickly diminishing, thanks in large part to Netflix's reputation for axing fantasy favorites, even as Netflix works to throw us for a loop with an unexpected Father's Day post.
The fandom behind Warrior Nun, a prime example of Netflix's vendetta against fantasy, is already well-familiar with the fight Shadow and Bone fans are facing. The robust viewer base still hasn't given up the fight to see Warrior Nun return, and the cast and crew behind the series have taken notice.
No Lord of the Rings projects are at risk of getting canceled anytime soon, but a recent bout of lesser-quality projects is starting to wear on the franchise's fanbase. Thankfully, a few shining gems in the world of gaming continue to maintain the quality we expect from J.R.R. Tolkien's world, even as news of blatant exploitation dampens hopes for the future.
There's still hope for Shadow and Bone season three
Hope for a Shadow and Bone renewal has been fading for several months now, as fans of the fantasy adaptation await any news of a season three with bated breath. There are also broad demands for a Six of Crows spin-off, but Netflix has largely remained tight-lipped regarding the expansion of its Grishaverse. A celebratory Father's Day post just reignited a fire in the fandom, however, after highlighting Tolya actor Lewis Tan and his father, Phil Tan. While Netflix may well have chosen the actor without a thought for the implications, the Shadow and Bone base drew plenty of conclusions from his brief appearance on Twitter.
But the development of a fresh series, all while Shadow and Bone fans wait in the wings, diminishes expectations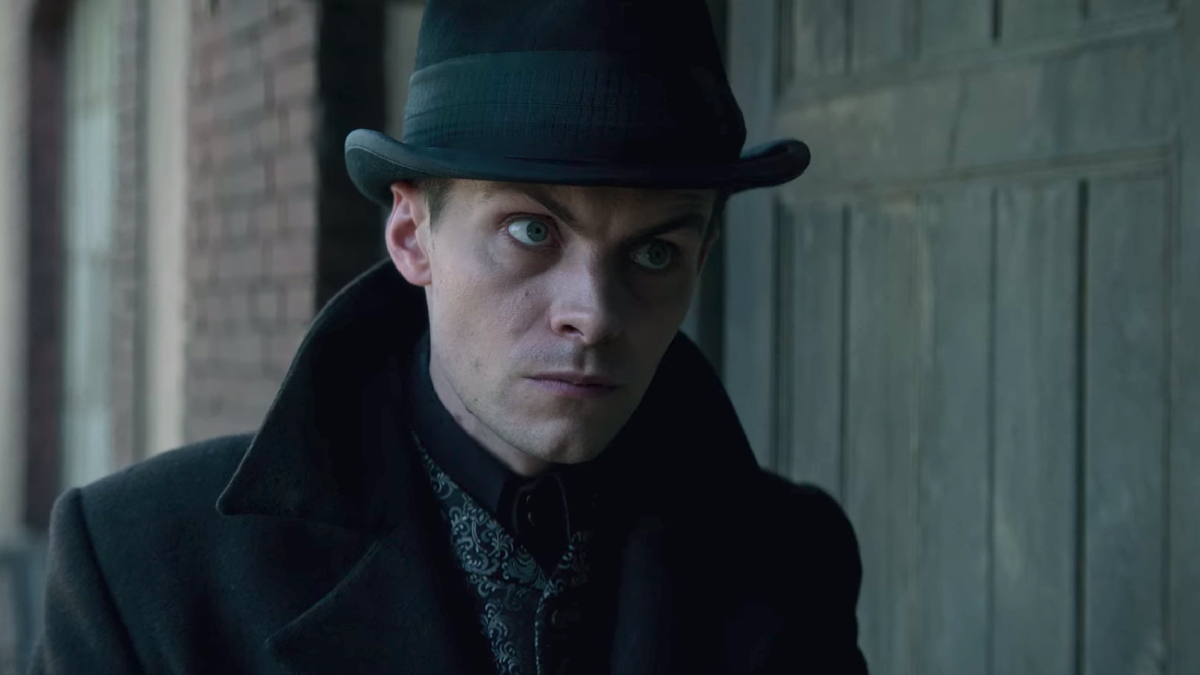 Yearning for Shadow and Bone season three was reduced even more by news that, in the time we've been impatiently awaiting updates on the show's future, Netflix has approved, renewed, and started shooting a completely different series. If the streamer has that kind of time, and money, at its disposal, why are we still waiting on news of season three? At this point, it's got to be purposeful, and — considering Netflix's atrocious reputation when it comes to fantasy — that can't be good news for fans of the Grishaverse.
These Lord of the Rings video games put Gollum to shame
The recent release of The Lord of the Rings: Gollum reminded fans of the famous franchise exactly why most video games based on movies or books flop. While the rare exception — like The Witcher — proves the rule wrong, far too many misfires establish the trend as, overall, a failure.
A few solid Lord of the Rings games exist out there, however, from meticulous recreations of the films and J.R.R. Tolkien's books to departures from established material that help to flesh out the author's rich world. You might want to skip Gollum, if you're looking to enjoy the related games, but don't sleep on some of the better entries in the franchise.
Sylvia De Fanti had a blast making Warrior Nun
In an exclusive interview with Mother Superion actress Sylvia De Fanti, we at We Got This Covered learned a lot about the star's time filming season two, passion for the fans, and hopes for the future. She reportedly had an absolute blast filming the series, and she has high praise for its every element, from its steps forward in representation to its script writing and action sequences. Read the full interview for yourselves, if you'd like to gain an even deeper appreciation for the ill-fated Netflix show.