The fifth episode of Ahsoka features a younger version of the beloved Star Wars character for the first time in live-action. In the episode, the adult Ahsoka (portrayed by Rosario Dawson) regressed into her younger self under Anakin Skywalker's guidance, as she traversed the mysterious World Between Worlds. In these immersive flashbacks, Ahsoka relives the Battle of Ryloth and the Siege of Mandalore, as previously portrayed in The Clone Wars animated series.
Taking over the role from Dawson, young Ahsoka Tano is portrayed by Ariana Greenblatt, a 16-year-old actress who, despite her young age, has previously starred in some of the biggest movies in history ⏤ one of which has arguably been the single most defining film release of 2023. And yet Greenblatt's impact on cinema doesn't end there.
Who is Ariana Greenblatt?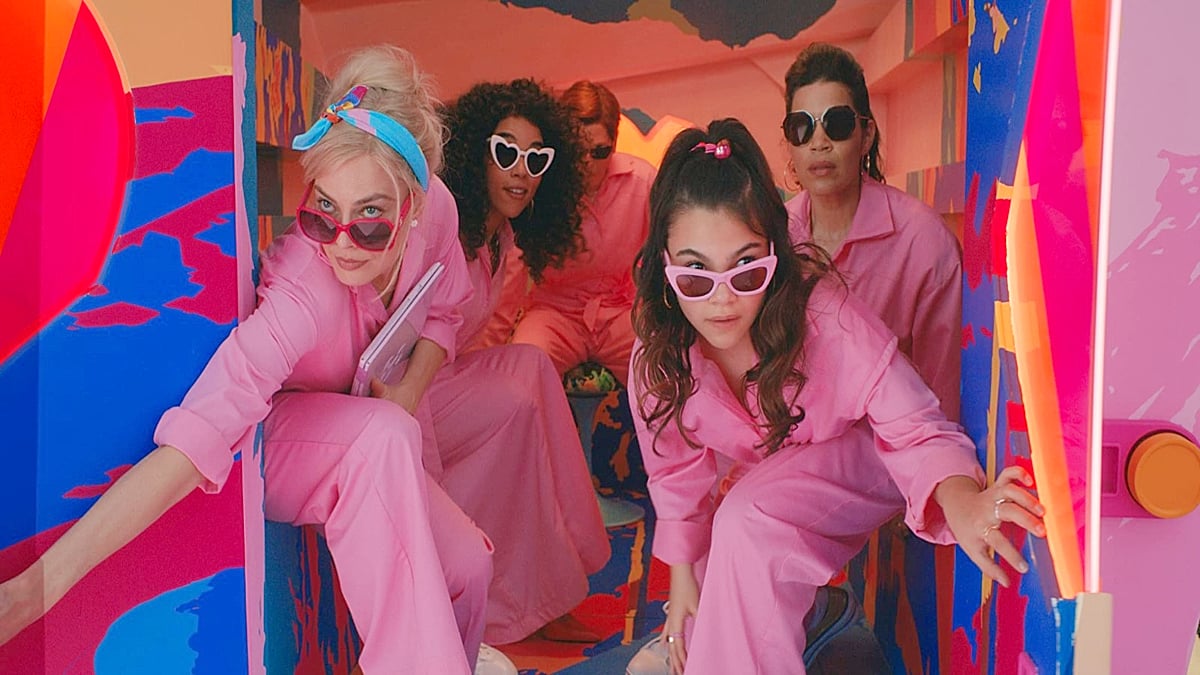 Greenblatt scored her first major role in the Disney Channel original series Stuck in the Middle at the age of just nine years old. She played Daphne Diaz on the show, the younger sister of lead character Harley Diaz, played by Jenna Ortega. Greenblatt's first film role was in the comedy A Bad Moms Christmas (2017), and she later appeared in supporting roles in Love and Monsters and The One and Only Ivan, both released in 2020. Greenblatt also provided the voice of young Velma Dinkley in the animated movie Scoob!
Similarly to Ahsoka, Greenblatt portrayed a young Gamora during flashback sequences in Avengers: Infinity War, appearing as the child version of Zoe Saldaña's character. Just like in her new role, Greenblatt wore extensive prosthetic makeup as the child iteration of the Guardians of the Galaxy favorite. Her most recognizable role, however, has come from 2023's biggest breakout hit. The young actress played Sasha, daughter of Gloria (America Ferrera) in Greta Gerwig's dolled-up critical darling and box office sensation Barbie. How many 16-year-olds can say they've had major roles in two multi-billion dollar movies?
Next year, Greenblatt is set to play Tiny Tina in Borderlands, a film adaptation of the popular video game franchise of the same name, directed by acclaimed filmmaker Eli Roth. It's too early to tell how how that one will fare financially, but history has shown us that Greenblatt could prove to be a good luck charm for what Lionsgate is no doubt hoping will become a franchise to rival Marvel, Star Wars, and the Barbie-verse.