American Horror Story is still going strong. The supernatural series has been on FX for over a decade, and based on the recent casting announcements for the upcoming season, it still knows how to catch viewers off guard. There have been some interesting developments in recent weeks, with veteran AHS performers returning, as well as new actors (and even a non-actor!) joining the cast for the first time.
There are plenty of mysteries heading into season 12. Ryan Murphy, the co-creator and producer, has proved that he likes to play things close to the chest, and his willingness to experiment with the form in seasons like Roanoke, or to split the story in half, like he did with Double Feature, means that there will probably be questions we won't know the answers to until the season premieres. In the meantime, however, let's discuss what we know.
American Horror Story season 12 release date
American Horror Story follows a pretty standard release schedule, which is to say, it airs during the fall every year. According to ABC13, season 12 will be released Wednesday, September 20 at 10 pm ET/PT on FX. If we are to go by seasons prior, there will be anywhere between 10-12 episodes, with each running around 45 minutes. The last two installments, Double Feature and NYC, had ten episodes apiece, so we wouldn't be surprised to see the new season follow suit.
Have we mentioned the title yet? It's much more fun to refer to AHS seasons by their given names, rather than the arbitrary number that's attached to them. The title for season 12 is Delicate, which is definitely one of the more ambiguous titles that Murphy and co-creator Brad Falchuk have come up with. What we do know about it, is that is is reportedly loosely based on a novel of the same name that released this year.
American Horror Story season 12 cast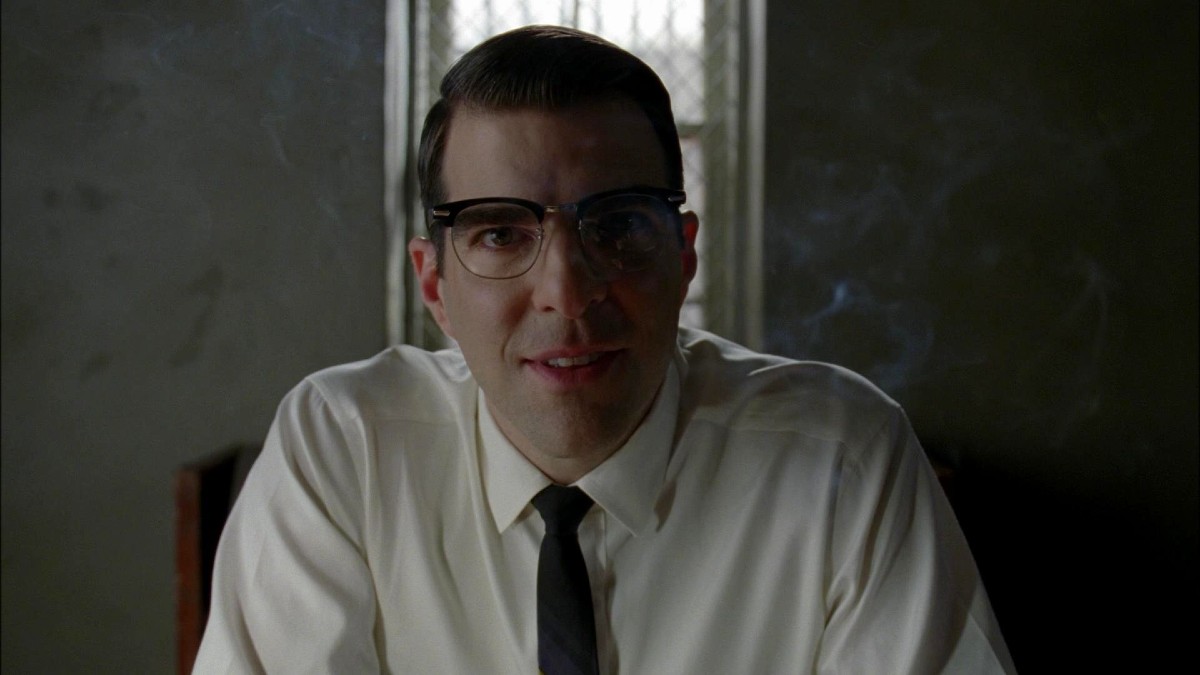 The cast is always one of the best parts of a new AHS season. There's an excitement in seeing which familiar faces will return, and which newcomers will join the mix (and possibly become regulars in the future). Let's start with the familiar faces: Emma Roberts and Zachary Quinto. Roberts has appeared in five seasons of AHS to date, with her most recent turn being in 1984. Quinto is in a similar boat, having starred in three seasons, including the original Murder House. He had a crucial supporting role in NYC, which aired last year.
The newcomers are plentiful. Michaela Jaé Rodriguez is making her AHS debut, after winning a Golden Globe for Best Actress – Television Series Drama for one of Murphy's other shows, Pose. Cara Delevingne is also getting in on the fun, after giving a spirited performance in season two of Only Murders in the Building. Matt Czuchry, Annabelle Dexter-Jones and Odessa A'zion round out the rest of the Delicate cast.
The most shocking addition, by far, however, is Kim Kardashian. The reality TV star and business mogul has not exactly been praised for her acting in the past (her IMDb is filled with wooden cameos in films like Disaster Movie and Ocean's 8), which makes her inclusion in an otherwise star-studded affair stick out. We're skeptical, but we're also intrigued to see what AHS can do with Kardashian's screen presence.
American Horror Story season 12 plot
Delicate breaks from the American Horror Story norm in that it's based on a novel. This means that we actually have an outline for the story, assuming that Murphy and Falchuk stay somewhat faithful to the source material. Potential spoilers ahead!
The novel, titled Delicate Condition, is written by Danielle Valentine and focuses on an actress who comes to believe that someone is trying to stop her from getting pregnant. She eventually does get pregnant, but suffers a miscarriage. The further the actress gets from reality, however, the more she comes to question whether she really lost the child at all. Emma Roberts will play the actress, who is named Anna Alcott. We can't wait!