Judge Lynn Toler is one of America's favorite and longest running television judges. She spent 14 seasons on Divorce Court, a show that films the disputes of divorcing couples in court. On January 4, 2023, Toler announced via social media that her beloved husband, Eric Mumford, had passed away.
What is Divorce Court?
Toler impressively holds the record for the show's longest running arbitrator, which is no easy feat in a show that's gone on for such a long time. The series actually began all the way back in 1957. Since then, the show has been through many iterations over the decades, but has managed to stay on air despite a changing media landscape. The original show aired for five seasons with Voltaire Perkins as the jurist, airing from 1957 to 1962, and again from 1967 to 1969. It was revived again in 1984, running until 1993 with retired Supreme Court of California judge William B. Keene as the jurist.
It its current iteration, Divorce Court has run since 1999, with former View co-host and New York city prosecutor Star Jones as its current judge. One of television's longest-running syndicated shows of all time, Divorce Court actually holds the record for the longest-running court show of all time.
Who is Judge Lynn Toler?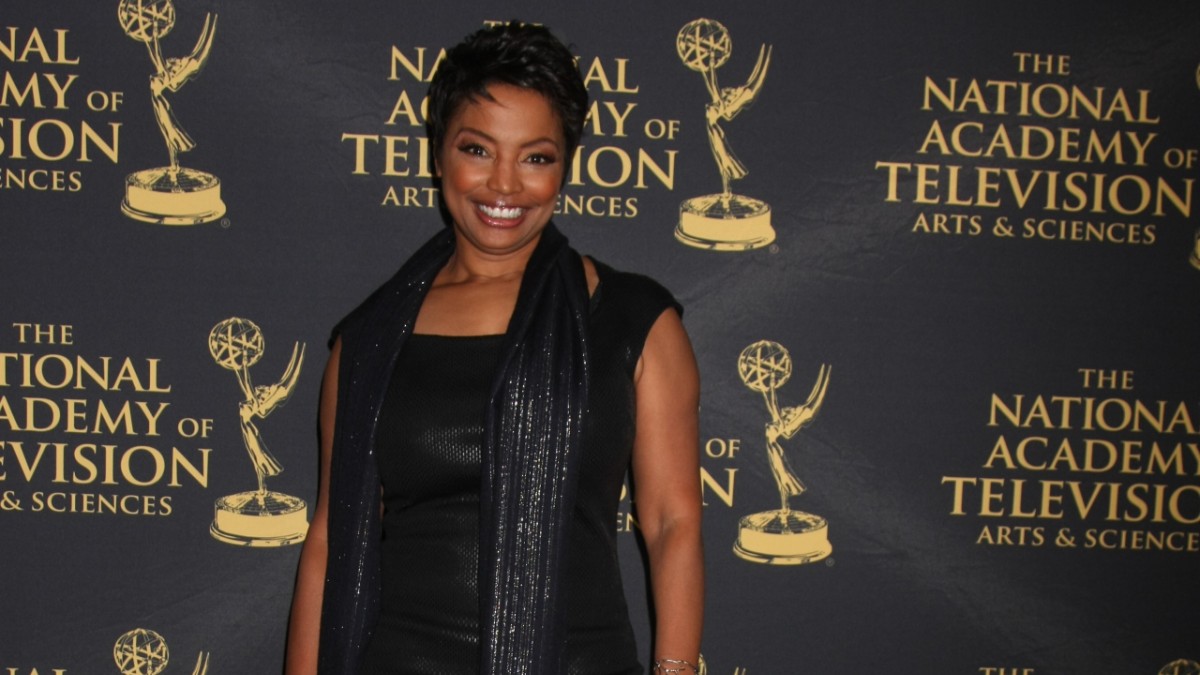 Judge Toler began at Divorce Court in 2006. Before her time on TV, the Ohioan earned her undergraduate degree from Harvard, and her law degree from the University of Pennsylvania. Before Divorce Court, she was the presiding judge on Power of Attorney, but the program was cancelled. She joined Divorce Court on the show's 24th season.
Toler has made other television appearances, often focusing her work on struggling marriages. She hosted Decision House, a couples therapy program in 2007. In February 2020, she hosted Marriage Boot Camp: Reality Stars. She was a co-executive producer on Wedlock or Deadlock, and has guest-starred on numerous other programs, including working as a marriage counselor on The Ricki Lake Show. She also authored numerous books, including Making Marriage Work. After 14 years at Divorce Court, Toler left her role as judge on the show, announcing her departure in March 2020.
Who is Eric Mumford? How did he die?
Eric Mumford and Toler were married on April 6, 1989, and were together for more than 30 years. Mumford, who Toler often called "Big E," had four children from a prior marriage, and the couple had two children together. They lived in Mesa, Arizona, and Toler often featured videos and photos from their family life on her social media accounts.
Toler's work often focused on how to solve marital strife, and she was open about struggles she faced in her marriage to Mumford, and how the two worked to overcome their challenges.
Mumford passed away shortly before Christmas in 2022. No cause of death has been revealed for the 71 year old. However, Toler did describe learning about her husband's death during an appearance on the podcast Hardly Initiated on July 18. Describing her last interaction with her late husband, Toler recalled that he was leaving the house as she was on the treadmill, and the two said goodbye to each other. She recounted how she received a phone call just hours later, telling her the shocking news that her husband was in critical condition in the hospital.
Her son drove her to the emergency room, but tragically, Mumford had already died by the time they arrived. Toler described the horrific moment, saying, "When I walked into the emergency room, I told… my name. He was dead when they called. So, the woman comes out. And I said, 'Just tell me that he's alive' and she said, 'I'm sorry, I can't do that.' I said, 'So, he's dead? Just tell me. Is he dead?' 'I'm sorry, I can't tell you that. You have to wait to talk to a doctor.' So, you know he's dead, but you don't know he's dead."
On top of the tragedy of the death itself, the timing was understandably painful, as Mumford passed just days before the Christmas holiday, which he would usually be spending with his family. As of now, Toler has not publicly announced her husband's official cause of death. On Jan. 4, 2023, Toler posted a tribute to her husband on her Instagram account. The post included a photo of the married couple. Toler wrote, "I am in a million pieces… Beautiful man. Inside and out."