The last thing on our minds before we go to sleep is Andor. The first thing when we wake up? Andor. We're now mere hours away from the season finale and advance notices indicate we should prepare ourselves for some Star Wars excellence. The only downside will be that once it's over, we're facing a long wait for the second season.
This has just begun shooting in the U.K. and will wrap in August 2023, leading most to assume it'll arrive in mid-to-late 2024. However, a new interview with Tony Gilroy indicates it's at least possible for it to land in late 2023. Aside from that, it's now looking likely we'll get a reveal of the next big Star Wars game at The Game Awards in early December, and to mark the Andor finale, the Auralnauts have posted a truly excellent video imagining a mid-70s title sequence for the show.
Tony Gilroy provides update on Andor season two release date
With Andor's second season shoot scheduled to finish next summer, it's incredibly unlikely it'll release that year. All Disney Plus Star Wars shows have extended periods in post-production, with the first season of Andor wrapping on Sept. 27, 2021 and releasing almost exactly a year later on Sept. 21, 2022.
However, in an interview with Collider, Gilroy admits it's at least theoretically possible for Andor to return in 2023:
"If past is predicate, and we do the same thing we did before, it'll be on the same schedule. It will come out two years later. The only place you can accelerate the processes is in post, and the only way you can accelerate in post is with money, and money is tight. So, I don't really know, there would have to be some serious motivation next May or June or something. Someone would have to say, "Wow, we really need this, and we're willing to pay X." Rogue One proved, if you throw money at it, you can do post really, really fast. It's just very, very, very expensive."
So what could that "serious motivation" be? Sadly it doesn't look like Lucasfilm will be desperate for new content. Disney Plus has a stacked Star Wars schedule for 2023, with The Bad Batch, The Mandalorian, Ahsoka, and Skeleton Crew all set to land at various times in the year. Perhaps if Skeleton Crew hit production trouble and was pushed back, Andor could take its place, but that's extremely unlikely.
We may be grasping at straws here, but we just want to see Andor return to screens as quickly as humanly possible.
Star Wars Jedi: Survivor said to be unveiled at The Game Awards
EA's release calendar is teasing a "major release" in the fourth quarter of the financial year ending March 31, 2023, and most assume it's going to be Respawn Entertainment's Star Wars Jedi: Survivor. There are no other major EA titles on the horizon that'd fit the bill, and the tie-in book Star Wars Jedi: Battle Scars is set for release on March 7, 2023. Now, it's looking like we'll get a proper look at the game at The Game Awards on Dec. 8.
Insider Gaming is reporting that the reveal will come 30 minutes into the show and will feature a new trailer (hopefully focused on gameplay), the release date, and when pre-orders will open.
The much-anticipated sequel will pick up fugitive Jedi Cal Kestis' story five years on from the last game, seeing him still on the run from the Imperial Inquisitors. Other than that, not much is known, though with Fallen Order featuring an appearance from Saw Gerrara we're hopeful for missions alongside other fan-favorite characters. Could we see some of the Rogue One heroes making an appearance?
Fallen Order wasn't perfect but provides a solid foundation to build on top of, so we'll be there for this sequel on day one.
The Auralnauts take on Andor in an unmissable video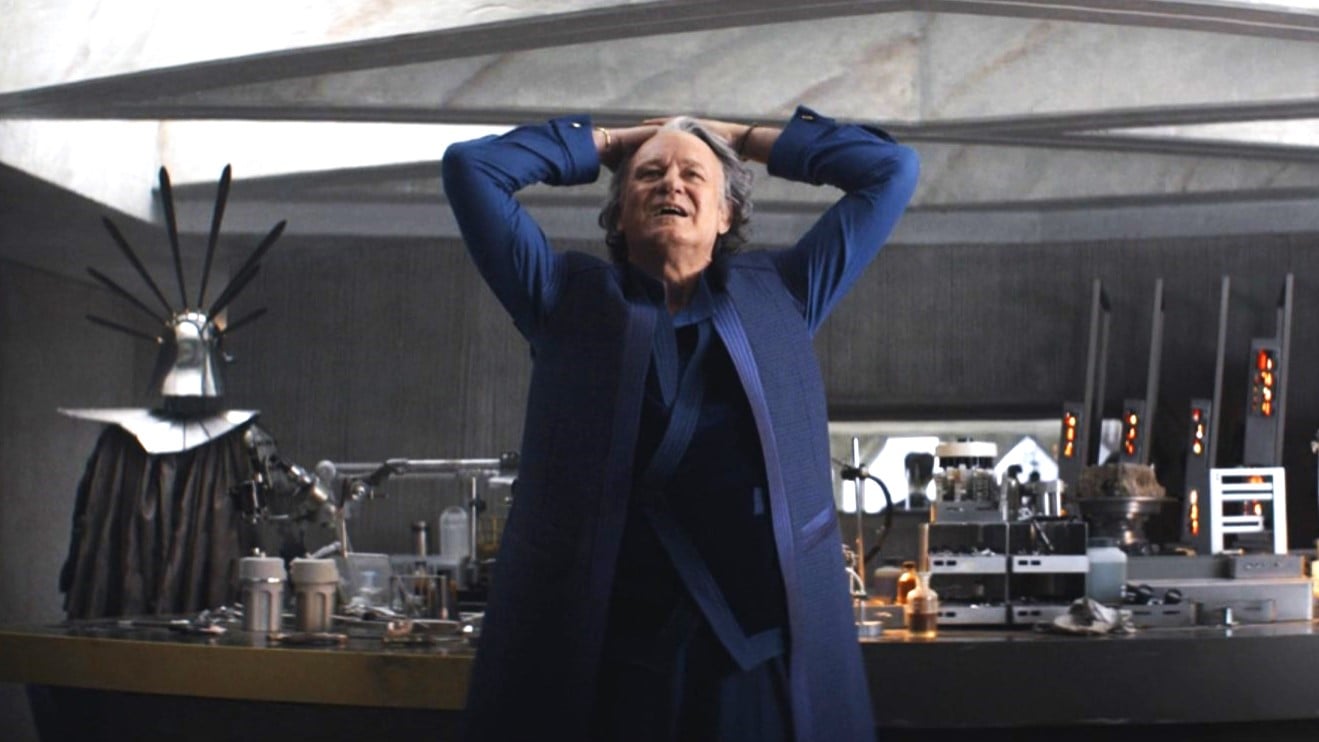 Every Star Wars fan worth their salt should be familiar with the Auralnauts. Their excellent parody of Obi-Wan Kenobi Star Wars: LARRY recently wrapped up on YouTube and they have a long history of excellent videos reworking various scenes from the franchise. We're particularly partial to DJ Dooku Drops JEDI PARTY and the almighty BASS WARS – JANGO vs OBI-WAN.
Now they've turned their attention to Andor, with a perfect take on an imagined introduction for the show if it had aired in 1975:
As well as their theme being a bop, we like how this intro underlines how careful the Andor production team was to recreate a 1970s aesthetic will still keeping things modern. There are fun references to classic sci-fi running right through the show, with the Narkina 5 prison arc taking a lot of inspiration from George Lucas' pre-Star Wars dystopia THX 1138. In addition, the props team took care to only use the same materials and objects the A New Hope designers would have had access to when putting together Andor's world.
Now that's attention to detail we can respect.
Tomorrow is inevitably going to be dominated by discussion of the Andor finale. Most of the show's characters have converged on Ferrix for Maarva's funeral, with both the ISB and Luthen's rebels hoping they can snare Cassian Andor at it. We're going in expecting drama and some big reveals, though we'll be sad if hit characters like Luthen and Syril Karn bite the dust. However, we're itching to find out if the teasing of Luthen being a secret Jedi will pay off and what the mysterious "vow" multiple characters have referenced is.
Once that's out of the way we're heading into a quiet patch for the franchise. The next release after Andor will be The Bad Batch's second season on Jan. 4 2023, which will overlap with The Mandalorian's third season when it lands in February 2023. But, let's face it, after Andor, all upcoming Star Wars shows have big boots to fill.
On that note, we'll see you tomorrow when we celebrate the finale of the best Star Wars show in years. It's a good time to be a fan.