Law & Order: Special Victims Unit is the original spin-off show of Law & Order, but by this stage is practically its own universe. And, having run for 24 successful seasons and counting, it's no surprise that the NBC series has had a wealth of guest stars appear in episodes throughout the years. As it deals with the most heinous crimes, like sexual assault and child abuse, the subject matter isn't exactly light, and even those with just one episode arcs have to bring gravitas and depth to their roles, so you know you'll be getting a good performance from whichever famous face shows up for that particular storyline. But which celebs have given the most memorable performances? Here's our list of the 10 best Law & Order: SVU guest stars!
10. Whoopi Goldberg
Goldberg is one of the most successful and talented actors on the planet, having been nominated for an Oscar and being a firm favorite for her iconic role in Sister Act and its sequels. She was also no stranger to the Law & Order franchise before taking on a part in SVU, having played a character called Chesley Watkins in the season five episode of Law & Order: Criminal Intent, "To the Bone."
In SVU, she appeared in the season 17 episode "Institutional Fail," where she took on the part of Janette Grayson. The episode delves into corruption the Department of Child Services, and begins with a malnourished toddler being found, leading to police discovering a home where the parents are severely neglecting their kids. Goldberg's character is accused of falsifying reports, which leads to a lot of questions about how governments fail the poorest in our communities. A powerhouse performance from the Lion King star.
9. Cynthia Nixon
Nixon was anything but a Miranda when she took on the role of Janis Donovan in the SVU season 9 opener, "Alternate." Most famous for being one of the leads in Sex and the City, it's always been clear she has talent (as shown by an Emmy win), but the carefree sitcom is definitely a different vibe to the gritty realities of the Law & Order franchise. Yet, the actress put in a great performance, even though there was some controversy about her character and how Nixon portrayed Dissociative Identity Disorder.
The storyline revolves around Donovan potentially abusing her daughter, and even though in real life the vast majority of those with severe mental health issues are more likely to be subject to violence instead of perpetrating it, Nixon was captivating in the role, and you could almost feel her emotions through the screen in a heartbreaking and shocking ending to the episode.
8. Ludacris
The rapper and actor Ludacris is mostly known for his music and appearances in the Fast & Furious franchise, but he shows a whole other side to his abilities during a stunning two-episode arc on Law & Order: SVU. He appeared inseason seven's "Screwed" and eight's "Venom" as the product of an incestuous rape who goes on to commit several more heinous crimes, including murder and sexual assault. His character is deeply dark, and a depressingly real representation of the damage that generational trauma can inflict on people. While his scenes are hard to watch, they're also impossible to look away from. It might not be pretty, but Ludacris in SVU really does an incredible job.

7. Sarah Paulson
Although she's most famous for her work on American Horror Story and Ratched, Sarah Paulson actually had a her first major acting gig in season five of Law & Order, where her talent was already clear to see. So, it's no surprise that when she returned to the franchise in the SVU season 11 episode "Shadow" that she continued to captivate. She played the role of Anne Gillette, a wealthy heiress with a long history of embezzlement and other financial crimes, who eventually goes on to murder her parents to claim an inheritance, all while blaming an alleged stalker of hers. Paulson is powerful as the twisted villain, showcasing a range of emotion in her attempts to fools the SVU team.
6. Hilary Duff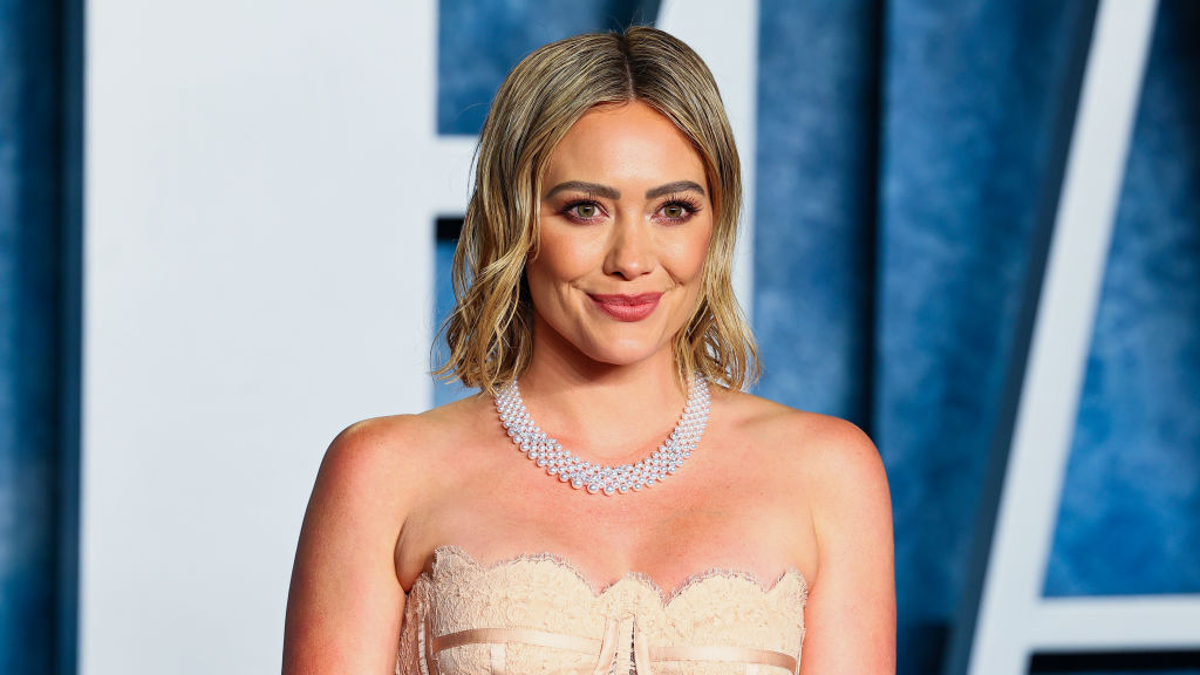 Hilary Duff has come a long way since her breakout role as Lizzie McGuire, the popularity-obsessed teen who was a Disney mainstay for years. Although she is currently back in a lighthearted part as one of the main cast in How I Met Your Father, her turn on Law & Order: SVU was anything but drama-free. She appeared in the season ten episode "Selfish" as Ashlee Walker. The episode that touched on the problems with anti-vaccination parents and the ripple effects they can cause by refusing to get their children immunized against diseases. Duff's character wasn't the anti-vaxxer, but did lose a child in a way that made the SVU think she was being negligent. Although the episode itself is a bit too packed full, Duff is brilliant in it.
5. James Van Der Beek
While he's best known for his iconic role as Dawson in Dawson's Creek, the fact he was a star of a teen drama makes many people believe that James Van Der Beek is nothing more than a flash in the pan. However, as his performance on the season 13 episode of Law & Order: SVU ("Father Dearest") shows, he's got plenty of acting chops. His character, Sean Albert, is slimy in the most engrossing way, and from moment one you can tell that he's hiding something sinister. He begins subtly, but by the end you hate everything he's saying and doing as it threatens to become truly horrific. Possibly his best television performance, other than his amazing two seasons in Don't Trust the B in Apartment 23 and THAT scene.

4. John Stamos
Another sitcom actor who showed a whole lot of depth in their SVU performance, John Stamos might still be considered Jesse of Full House fame by some, but it was no surprise to see him put in an excellent turn in the season 12 episode "Bang," especially considering his experience in more intense shows like ER. He played the part of Ken Turner, a successful attorney who appears friendly on the outside, but constantly damages his condoms so that he can impregnate women without their consent. The episode is creepy yet intriguing as it asks questions about this damaging type of sexual assault, and how to punish people appropriately for it. Stamos is unnerving in the best possible way, and as much as you'll want to avoid it, you won't be able to turn away from him.
3. Daveed Diggs
The Hamilton star, rapper, and Little Mermaid actor is known for being one of the most talented performers out there, and he showed all of his ability in his two appearances in Law & Order: SVU. His played Louis Henderson, a civil rights lawyer who appeared in the season 17 episodes "Community Policing" and "Forty One Witnesses." He argues for his clients with a lot of vigor and verve, while also showing them compassion that the police are far too stingy with. An expert performance that really made you side with his character.
2. Jennifer Love Hewitt
Sometimes police shows can come off as "copaganda," but Hollywood mainstayJennifer Love Hewitt's episode ("Behave") dives deep into how the police are failing victims of rape in multiple ways — although her character's attacker does finally get put away after a cross-country search. She plays Vicki Sayers, a shut-in who's been victimized by the same serial abuser for years, and the episode — inspired by several real life cases — shows how a backlog of rape kits allows various repeat offenders to escape detection and continue to terrorize people. Hewitt is incredible in the role, and gives a raw performance that doesn't just tug but yanks at the heartstrings. The episode is widely considered one of the best in the series, and for good reason.
1. Robin Williams
Law & Order: SVU deserved a truly special guest for episode 200, and they got one in Robin Williams. After One Hour Photo nobody needed further evidence the actor could play the nastiest, creepiest characters, but in this season nine episode of SVU ("Authority") we see him once again excel as a horrifying master manipulator. His character is audio engineer Merritt Rook, who impersonates a police officer over the phone and convinces people to perform criminal acts, a plotline based on a real-life series of incidents that took place over a decade between 1994 and 2004. Williams is, of course, brilliant, and makes this milestone episode a real spectacular.