The most confusing WTF moments of '1899' season 1
Netflix's 1899 is definitely a head-scratcher with an abundance of scenes that will probably make you pause to figure out what's actually going on. It doesn't shy away from heavy themes involving reality and religion, and all these complex ideas are what make it special.
The series is from the creators of Dark, and 1899 shares many of the same attributes with its predecessor. The story follows Maura Franklin (Emily Beecham) who's aboard the Kerberos ship sailing from London to New York City. Her real mission is to find her brother. She believes that her father has something to do with his disappearance, and he might have been aboard the Prometheus ship that disappeared four months prior to the events of the story. All of this is really just the appetizer for a mind-bending story and it gets much wilder from here.
Here are the most confusing WTF moments of 1899 season one.
The boy aboard the Prometheus and Maura's neighbor
A team goes out to the Prometheus ship and instead of finding the passengers of the doomed vessel, they find a boy (Fflyn Edwards) hiding in a cabinet and holding a pyramid object. Back on the ship, Maura meets her neighbor Daniel (Aneurin Barnard) and Maura thinks he looks familiar. These examples aren't the weird part. The weird part is how they act toward Maura. We come to learn that the boy is named Elliot and he's Maura's son, and Daniel is her husband. She's in a simulation and doesn't remember them. But they just act so awkwardly the whole time before she knows what's going on. Elliot refuses to talk…at all, and Daniel's mystifying stares linger far too long. We come to find out that someone's listening, but acting so awkwardly isn't helping Maura out very much.
All those mysterious shafts
All over the Kerberos are shafts that lead to other worlds. Inside these shafts are memories of the passengers and some are downright nightmarish. Everyone on this show has some form of trauma and they're traumatized again by these scenes. It's a trippy experience and Eyk (Andreas Pietschmann) has a hard time wrapping his mind around the mechanics of this. When he sees his old burned-down home in episode five, "The Calling," he asks, "How does a whole landscape fit inside a ship?" It defies all kinds of logic, but as the story goes on it begins to make more sense.
Passengers jumping overboard
As the episodes progress, the passengers start to lose their minds. In episode five, "The Calling," a ticking clock sound keeps repeating, and things get far worse. The vast majority of the passengers become entranced by this sound and walk together in a horde like they're zombies. The passengers who are unaffected by this watch in confusion as they travel to the upper deck and hurl themselves off the railing to their doom. It's a terrible fate and no one has any idea what's going on or why it only affected these people.
There are so many triangles and pyramids
Triangles and pyramids are everywhere in 1899. There's a giant pyramid outside of Maura's father Henry's (Anton Lesser) building, there are triangles on clothing, the walls, the trap doors, earrings, a tattoo behind one of Maura's ears, and more. We learn that the triangle symbol is the signature used for Henry's shipping company, but it doesn't really explain why they're in so many other places. A theory is that Maura placed the symbols in various locations during one of her previous experiences in the simulation to remind herself that none of this is real, or perhaps it's just a design choice.
The passengers kill the boy
The passengers blame the boy for all the odd occurrences happening to them and they decide to throw him overboard. It's harsh and the boy doesn't fight back. Maura pleads for them to stop, but they go through with it and he plunges into the ocean. When they return inside, a cabinet glows and the boy reappears in the cabinet, holding the pyramid object as if nothing's wrong. When someone tries to fire a gun at him, he freezes time and escapes with Maura. This little boy pyramid device has power over time and the ability to resurrect, which makes this one of the earliest and biggest WTF moments.
Lucien hates Clémence
Okay, so this isn't really a supernatural issue, it's more about the characters. Lucien (Jonas Bloquet) and Clémence (Mathilde Olivier) are newlyweds but there's no love between them. They're in an arranged marriage and Lucien takes all his anger out on Clémence who is by all accounts a sweet, aristocratic woman trying to make the best of an unenviable situation. It works out for Clémence in the end, however, as she finds comfort with Jérôme (Yann Gael), the french soldier that Lucien unjustly sent to prison, and it has all the makings for a Jack and Rose kind of romance.
The resurrected passengers
At the end, the passengers abandon Maura and her plight, refusing to believe that all of this is a simulation. On their journeys, they experience their traumatic memories again. That becomes par for the course at this point, but what puts it into WTF territory is that their loved ones are resurrected. Some rise from the dead while others hear voices, and it's all a positive experience because they help them escape their traps. The question is, is this a sign that they're not actually dead?
Henry and the truth about Maura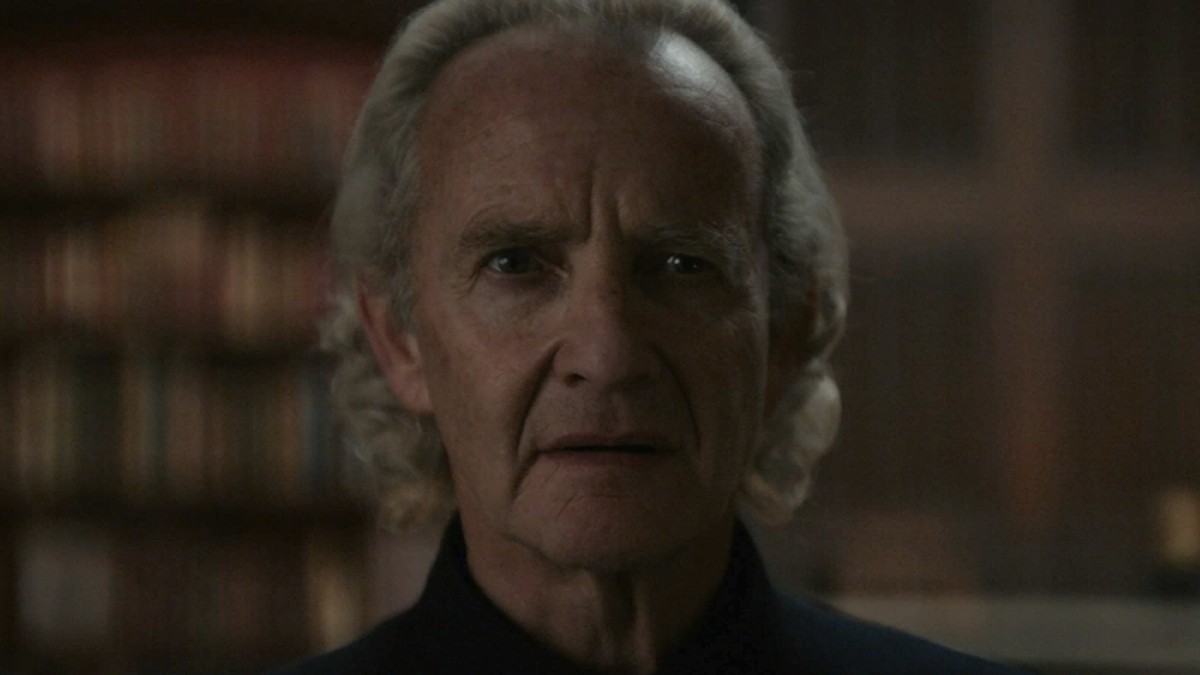 Henry captures his grandson Elliot and takes him to the mental facility where he injects him with a serum filled with white liquid to reveal the truth to him. Elliot's memory returns and he remembers being trapped in a chair as his mother and father discuss him. Maura says that she has to do what she's about to do to keep her son from dying, but Daniel says that she's gone too far and needs to stop. She says it's the only way and injects Elliot with a black liquid. Elliot comes back in the room with his grandfather who tells him that Maura has trapped him in this memory because she's trying to keep him alive. Does this mean Elliot is dead in reality?
Maura's brother
Maura's brother Ciaran is perhaps the biggest mystery of the whole show. We don't even see him, we only hear bits and pieces about him. When Maura and Ciaran were younger, he had a severe dislike of her and he compared her to their awful father. There was a hope that some of that resentment faded with age since Maura is searching for him when the series begins, but we come to find out that Ciaran is responsible for torturing Maura and the other passengers in this simulation, not her father Henry.
That bizarre ending
The ending of 1899 is one for the record books and it will make you look at the previous episodes much differently when you rewatch it. Daniel changes the code of the simulation and he's able to get Maura out of this prison. She awakens on a spaceship where she sees the passengers all trapped in pods, still stuck in the simulation. She looks outside and sees outer space, then looks at a screen that says she's in the year 2099 and they're being sent to another location. This was all done by Ciaran and a move like this is perversely extreme. Where are they going and what is his ultimate goal? Daniel said that this is just the beginning, which means things are only going to get wilder from here.