The strongest anime moms, ranked
Throughout the history of anime, fans have been introduced to hundreds of powerful warriors, fighters, and super-powered beings. While most fans are familiar with the predominantly male protagonists of the most popular franchises, there are still many who are not as familiar with their families, most notably their mothers. However, that doesn't mean these matriarchs are just sitting on the sidelines and watching from a distance. In fact, some of them have even jumped into the fray and gotten their hands dirty to protect their loved ones from harm.
Of course, anime boasts plenty of powerful women, but most of the time, they're single warriors with no family to speak of. As time marches on, there are more female warriors having children or taking on the mother role and willing to showcase the extent of their power to protect their progeny. Whether they're a hero or a villain, these anime moms will do what it takes to win.
Here are 10 of the strongest anime moms ever to grace the small screen.
10. Kushina Uzumaki from Naruto
Although fans didn't get to see much of Kushina's full capabilities, the fact that she was just as spirited as her son Naruto spoke volumes to her character. Kushina's ninja clan was well-known for its expertise in sealing jutsu and even among them, she was a prodigy. Because of that and her immensely vital energy, she was ultimately chosen to carry and restrain the Nine-Tailed Fox, which she actually did without much issue.
9. Lisa Lisa from Jojo's Bizarre Adventure
The main protagonist, Joseph Joestar, didn't meet his mother until the Battle Tendency Story Arc, but when he did, he came to find that she was just as powerful as he was. After fighting the Pillar Men together, Lisa Lisa went on to teach her son how to expertly use Hamon. Thanks to her mastery of Hamon, Lisa Lisa has slowed down her aging, to the point that she looks a lot younger than her actual age. She is a fully qualified coach of the Hamon art and is even able to use its energy to charge her scarf, turning into a dangerous weapon.
8. Suyin Beifong from The Legend of Korra
As the daughter of the powerful Earth Bender Toph Beifong, Suyin is an expert earth and metal bender who is capable of keeping up with her sister, Republic City's police chief, Lin Beifong. Aside from her role as mother to Opal and founder of the Earth bending city of Zaofu, Suyin is also a skilled martial artist and tactician.
7. Dina Fritz from Attack on Titan
If you've been keeping up with the last few seasons of Attack on Titan, then you know Dina Fritz was a strong woman to deal with the circumstances thrust upon her. An Eldian woman living in the oppressive Marley Empire, Dina suffered prejudice and racism during her time in the country despite the fact that she was one of the few surviving Eldians carrying King Fritz's royal blood. She also was the mother of Zeke Yeager, the current holder of the Beast Titan, before her son renounced her and she was captured by the Marleyans to be turned into a Titan. Thanks to her royal blood, Dina was later turned into a Pure Titan and set loose on Paradis Island, where fans later meet her for the first time as she's the same Titan that ate Eren's mother, Carla Yeager, in the beginning of the series. Even though it was never her choice to be a powerful villain, there's no denying that Dina was extremely powerful as a Titan.
6. Medusa Gorgon from Soul Eater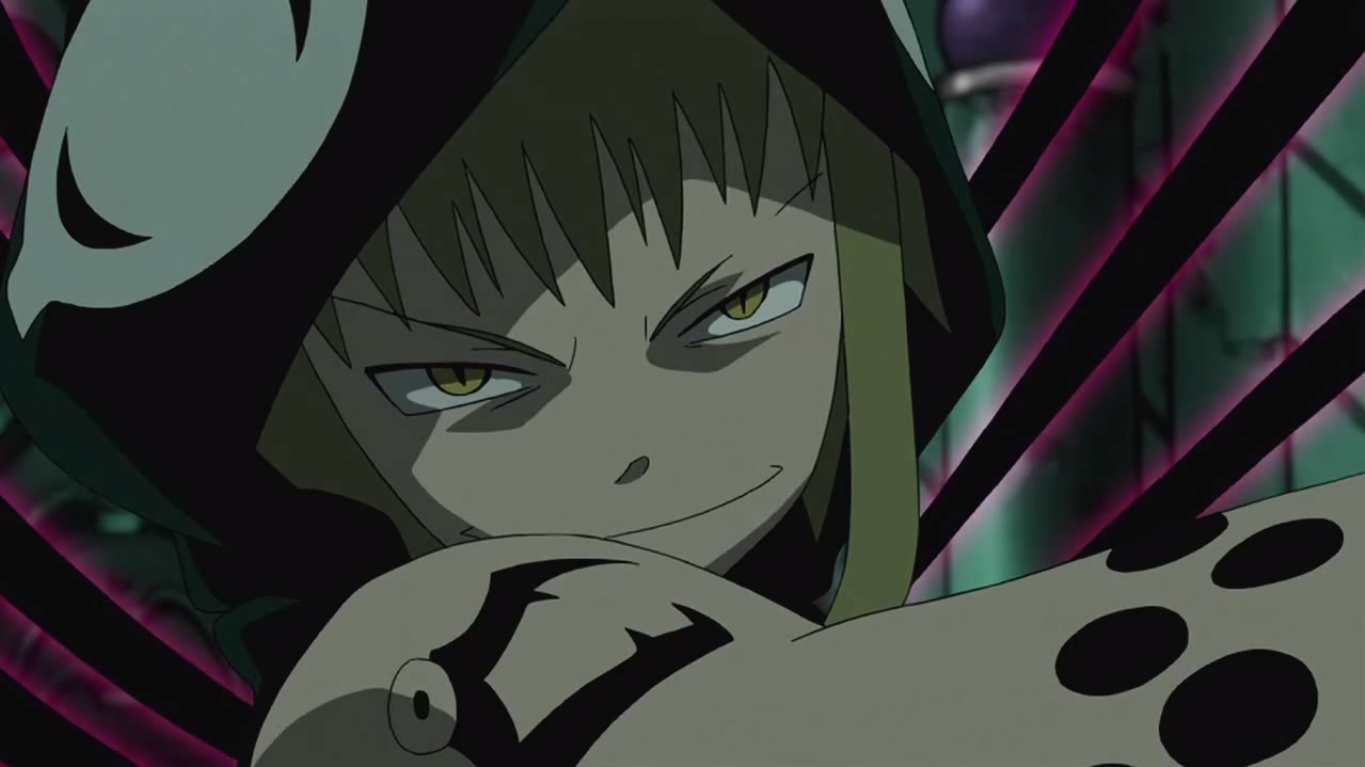 One of the most powerful witches in the world of Soul Eater, Medusa Gorgon was considered the "mother" of the tormented villain Crona. In terms of motherhood, Gorgon only cared about Crona when it suited her needs and overall objectives. She even deceptively portrayed herself as a caring individual just to disorient the heroes at the Meister Academy so it would be easier to manipulate them. In addition to her demonic magic, Medusa's combat skills as an accomplished martial artist allowed her to stand toe to toe with powerful meisters like Franken Stein.
5. Android 18 from Dragon Ball Z
During the Android Saga, 18 was a superpowered threat that was able to defeat the likes of a Super Saiyan Vegeta. After the events of the Cell Saga, Android 18 found herself turning a new leaf and becoming more human to acclimate to a more peaceful existence in society. In fact, she even ends up getting married to Krillin and has a daughter, Young Marron. Since the young girl's birth, Android 18 has fought on several occasions, most notably as a member of the Universe 7 Team in Dragon Ball Super's Tournament of Power Saga. From a villain to hero and finally mother, Android 18 is proof that being a mother doesn't make you weaker.
4. Nana Shimura from My Hero Academia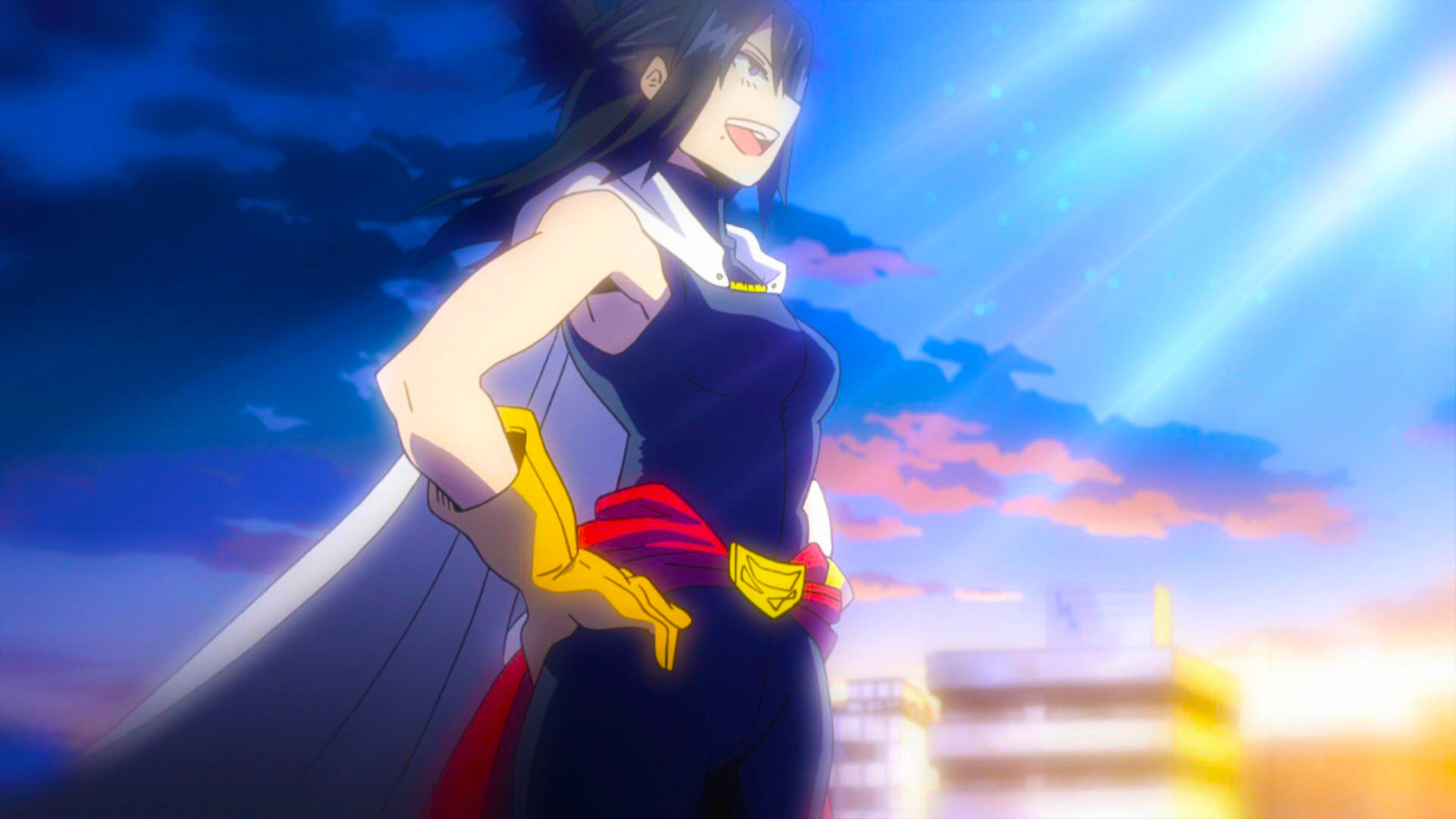 Former wielder of One For All and All Might's former teacher, Nana Shimura is definitely one of the strongest characters on this list. Even though we don't get to see much of her capabilities with One For All in the story, the fact that she once possessed the power means that she had relatively the same strength exhibited by All Might and Deku, which alone makes her pretty powerful. In the last season, it was revealed that Nana did have a son; who she was forced to abandon in order to save him from the clutches of All For One. As it turns out, her son had a child of his own, her grandson Tenko Shimura, who fans will recognize by his villain name, Tomura Shigaraki.
3. Izumi Curtis from Fullmetal Alchemist
Possibly one of the strongest anime mothers in terms of will and abilities, Izumi Curtis is an alchemist who attempts to perform an alchemical transmutation to bring her deceased newborn back from the dead just as Edward and Alphonse did. Unfortunately, the alchemy backfires and creates a monster, which Izumi is forced to dispose of with her newfound connection to alchemy. Just like Edward Elric, Izumi was able to perform alchemy without a transmutation circle and had human strength powerful enough to stun an average Homunculus after a few good punches. What really makes Izumi so strong is her determination. Despite causing permanent and recurring damage to her body, Izumi still fought on par with several State Alchemists. Just the fact that she was still willing to fight under those conditions has earned her a spot on this list.
2. Ragyo Kiryuin from Kill La Kill
As the mother of both the protagonist, Ryuko Matoi, and the main antagonist, Satsuki Kiryuin, Ragyo Kiryuin is the strongest character in Kill La Kill. In combat, Ragyo's use of the Life Fibers provided her with increased strength and abilities. She could even fly around at high speeds for enhanced mobility. Ragyo was also able to rapidly generate her flesh from any wound and could even control the minds of other people with her Mental Refitting power.
1. Irene Belserion from Fairy Tale
In Fairy Tale, Irene Belserion is one of the strongest members of the Spriggan 12, which includes the likes of the widely-recognized August and God Serena. Once a dragon, Irene is actually a lot older than she looks and as the mother to Erza Scarlet, she is a striking resemblance of the red-haired daughter, but in terms of power, she's on a much different scale. With her abilities, Irene could use magic to observe a massive area at once and even reshape the land to suit her needs on a continental scale. She even has the ability to possess other people, as illustrated when she took over Wendy Marvell's body and used it to fight her daughter Erza.