The Bachelorette season 20 is over, and after whittling down the prospective men to find one made of true husband material, Charity Lawson picked the dream man in the form of Dotun Olubeko. Though the finale was full of tears as she bid farewell to Joey Graziadei, she turned to Olubeko with joy as she accepted his proposal of marriage. But are they still engaged?
The season came to an emotional end as Lawson had to make the hard decision between two men she claimed to love, telling her family they are "the greatest two guys I have met, ever." In the end, though, she had to make a decision, and though Graziadei was certain he would end up with a fiancé at the end of the show, she ultimately picked Olubeko, just as we predicted.
Throughout the show, it was obvious he was besotted with her and shared her goals of building a future together. Well it would appear she feels the same way, and though she held a special place in her heart for Graziadei, it wasn't as deep a love as she felt for Olubeko.
Are Charity and Dotun still engaged?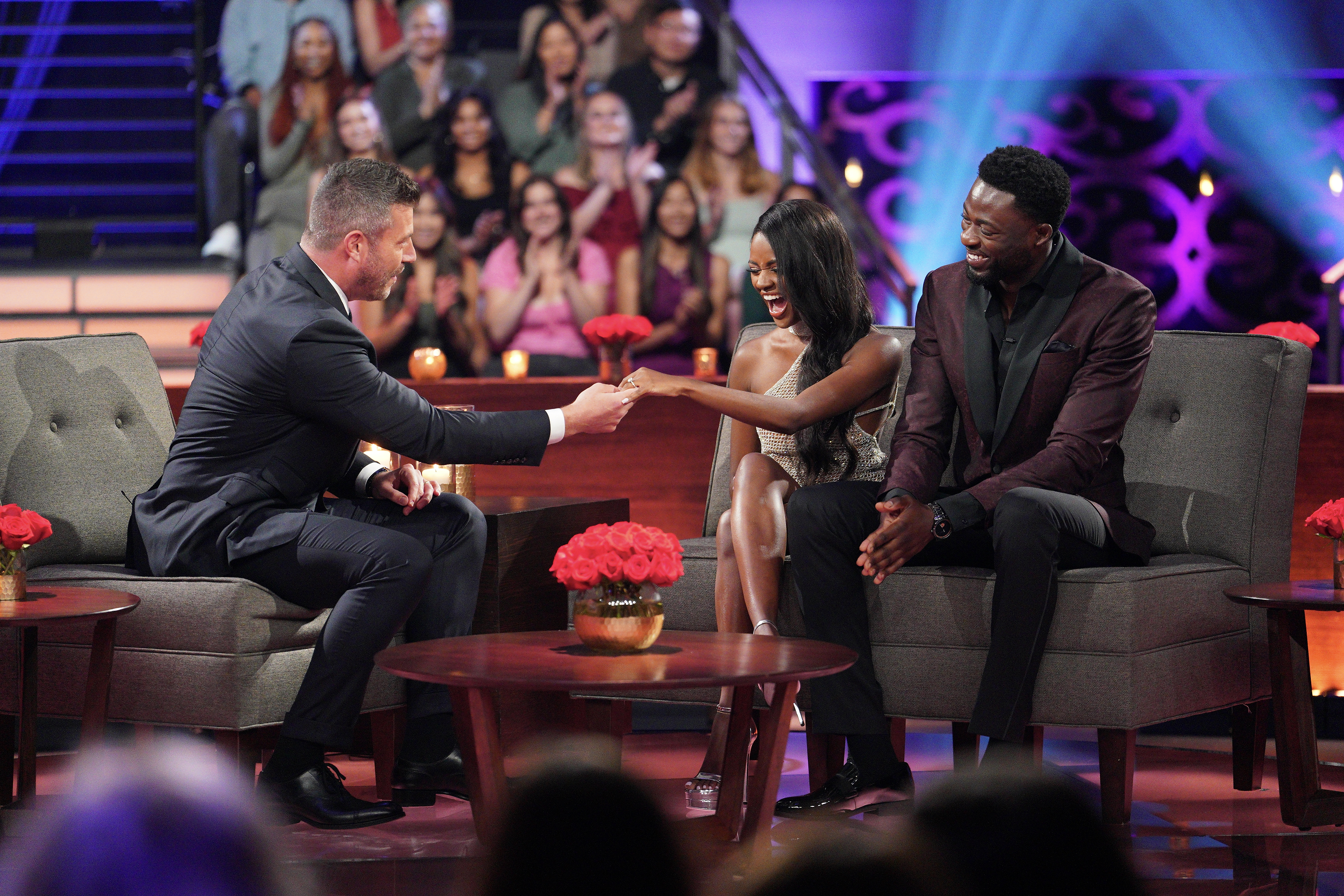 The final episode was a three-hour-long doozy, with an After the Final Rose live segment which caught up with many of the contestants and checked in to see if Lawson and Olubeko still engaged. The two announced are still together, and have hopefully spent more time with one another since the proposal.
Fans thought that this might have been the case after Lawson accidentally posted a picture of herself wearing a bracelet given to her by Olubeko on her Instagram story, well after filming had wrapped, leading many to believe she had accidentally revealed the winner before the show announced it. Once it had been pointed out, she quickly removed the image from her story. Much of this was revealed on the site, Reality Steve, which had been tracking the leaks and socials of the couple to discover what the scoop was prior to the final episode.
The show doesn't particularly have the highest success rate of couples staying together though, with only four out of the 19 seasons prior still remaining together to this day. Across The Bachelor and The Bachelorette, there is only a 19 percent success rate. Not quite the highest, though what can you expect from a highly contrived show which actually barely gives the couple any time alone whatsoever.
Let's hope then that Lawson and Olubeko can beat the odds, make it down the aisle, and have a happy life together.