How old is Lady Gaga? Answered
Lady Gaga is, was, and will always be one of the most respected and renowned artists in the music industry. She catapulted onto the scene in 2008 with her breakout hit song "Just Dance" and followed that up with her even bigger hits "Poker Face" and "Paparazzi". Mesmerizing audiences with her bizarre, unusual, and, at the time, boundary-pushing persona, she encapsulated an entire generation and made a mark on pop culture so deep that the effects will likely outlive her lifetime.
Forbes named Lady Gaga amongst "The World's 100 Most Powerful Women" four years in a row; Billboard named her "Artist of the Year" numerous times; and over the course of five solo studio albums, two collaborative studio albums, and two film soundtracks studio albums, she's become one of the world's best-selling record artists. 
Multiple songs from Lady Gaga's discography have over a billion views on YouTube including "Bad Romance" and "Poker Face." Spotify shows that "Shallow" has been streamed close to two billion times. The title track from her album Born This Way became an anthem for the LGBTQ+ community that still lives on. She has won 13 Grammy Awards, been nominated for 35, and even won an Academy Award for Best Original Song "Shallow" from the movie A Star is Born. 
Throughout it all, Lady Gaga has created and maintained a loyal fan base known as Little Monsters who credit her for helping them feel less alone in the world. As someone who's always embraced her own oddities, she's made others feel comfortable embracing their own. In recent years she's become a spokesperson for mental health, creating both songs and an entire Born This Way Foundation to shed light on the importance of mental well-being.
And to think she did all that before she turned 30.
So, how old is Lady Gaga now?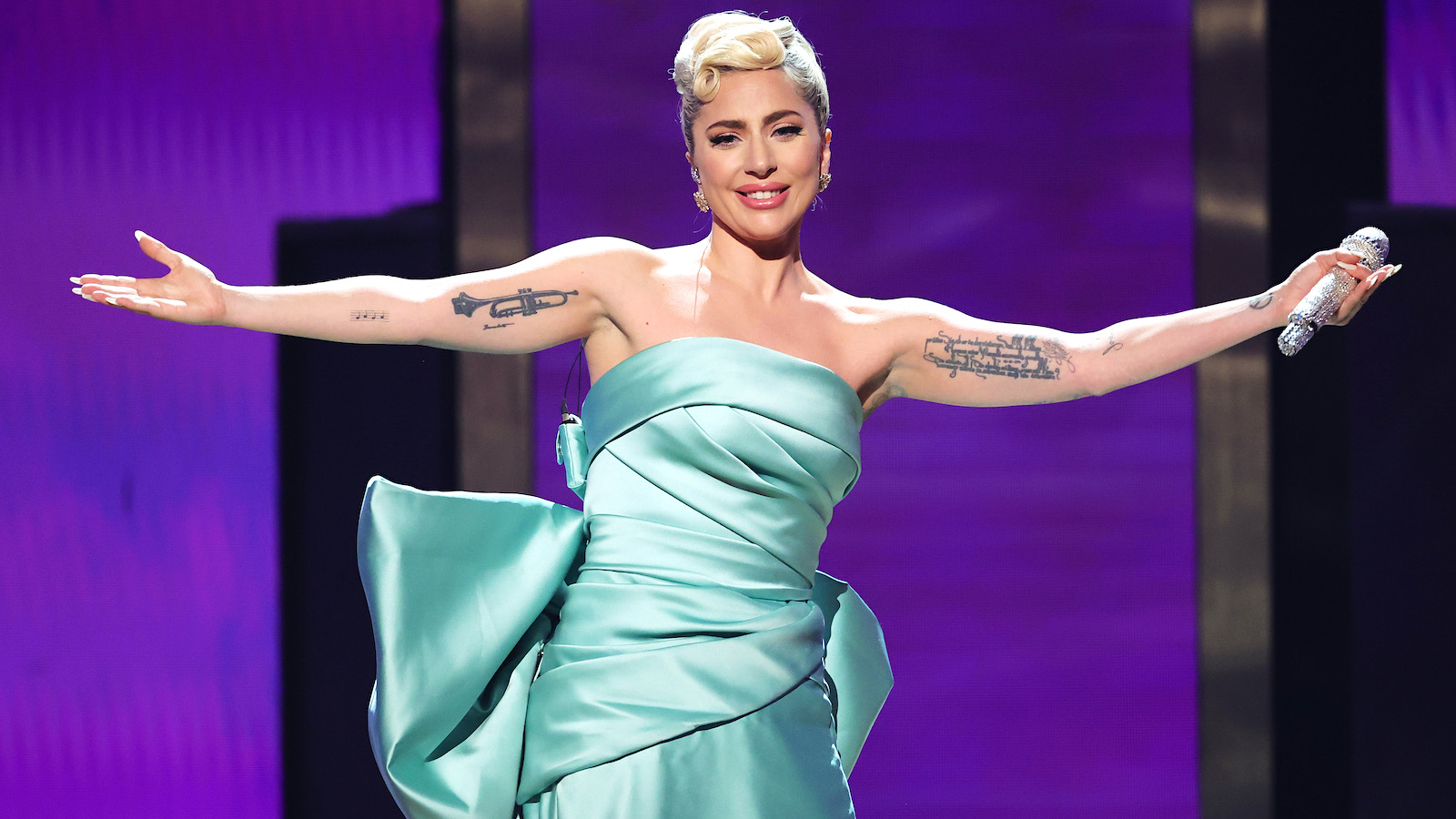 Lady Gaga, born Stefani Joanne Angelina Germanotta, is 36 years old at the time of this writing. In recent years, Gaga has taken a minor step back in the music industry, choosing to focus her time and energy on her cosmetic brand Haus Labs by Lady Gaga and also live out her dream of becoming a Hollywood actress, which she's unquestionably succeeded at.
Her diverse filmography includes the likes of American Horror Story, A Star Is Born, and House of Gucci, among others. Her upcoming collaboration with Joaquin Phoenix in Joker: Folie à Deux is sure to become her next big role; playing a mentally unstable Harley Quinn in a musical-esque drama feels right in her wheelhouse, and is sure to nab her an award of some sort, especially given the first Joker movie won Phoenix the Academy Award for Best Actor in 2020 and she's due a redo after being snubbed the nomination for House of Gucci in 2022.
All that to say, Gaga is full steam ahead and has shown zero indication of slowing down anytime soon. You know what they say: age is just a number.