Latest Marvel News: James Cameron's war against the MCU continues as a surprising movie takes the blame for 'Thor: Love and Thunder'
James Cameron came close to directing Spider-Man in the 1990s, but ever since then, he's placed a target on the back of the humble comic book adaptation. For someone who claims to have no interest in the Marvel Cinematic Universe, he certainly talks about it an awful lot, but the legendary filmmaker is now taking on Kevin Feige's franchise in the battle for box office domination.
In news that might have internet doomsayers predicting the worst, Ant-Man and the Wasp: Quantumania still isn't finished yet, while the Thor: Love and Thunder discourse may have taken its most bizarre turn yet, which is really saying something if you've been paying attention to the backlash.
It's James Cameron vs. Kevin Feige at the all-time box office, with Star Wars in the middle
After another impressive weekend at the box office, Avatar: The Way of Water has crossed $1.7 billion to become the seventh highest-grossing film in the history of cinema, furthering James Cameron's vendetta against the MCU.
The sci-fi sequel isn't done yet by a long stretch, and it now means that six of the seven top-earning releases in the history of cinema have either been directed by Cameron or produced by Kevin Feige. The two titans aren't done yet seeing as the Avatar and Marvel machines are a long way away from being done, so this is merely the latest battle in an ongoing war.
Ant-Man and the Wasp: Quantumania releases in a month, but still isn't finished
Eyebrows were raised when set photos revealed reshoots are still ongoing on Ant-Man and the Wasp: Quantumania, less than six weeks until the first entry in Phase Five comes to theaters.
While it's probably nothing to worry about, Peyton Reed is cutting it mighty fine when it comes to calling it a wrap on Paul Rudd's latest adventure into the Quantum Realm, even by the notoriously frenetic standards of tying a bow on a big budget blockbuster.
The problem with Thor: Love and Thunder began with Iron Man 3, apparently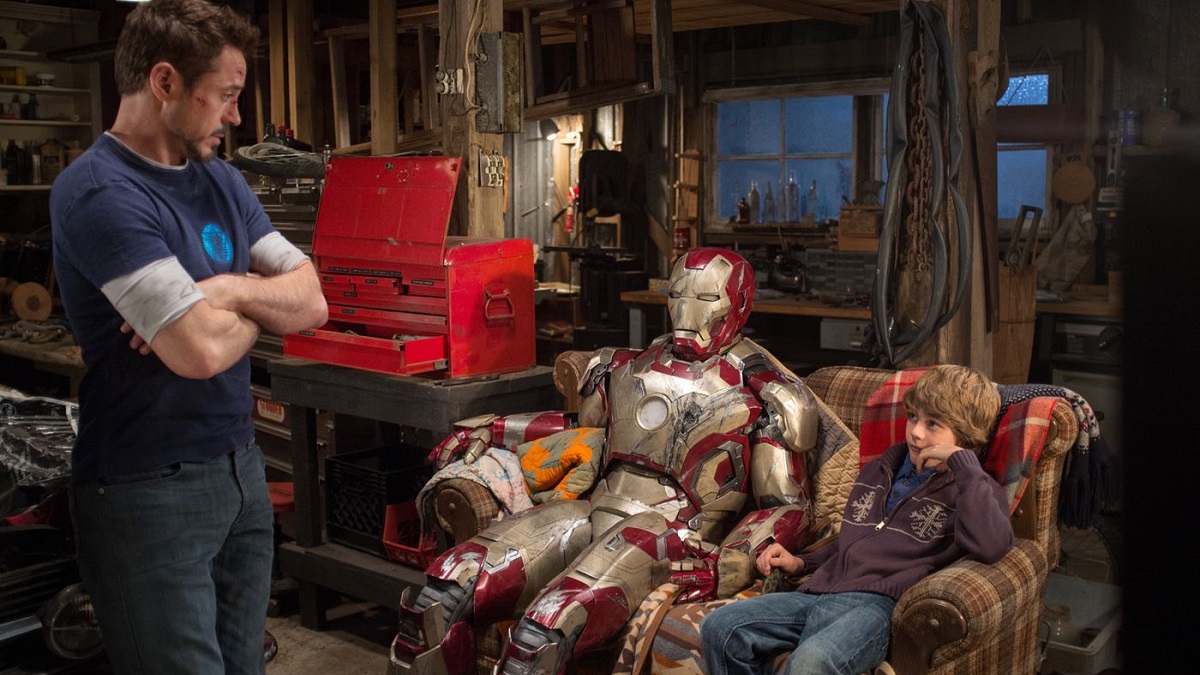 We've gotten used to all sorts of wild and crazy takes on Thor: Love and Thunder emerging online since Taika Waititi's comic book caper landed in theaters last summer, but the latest one might be the strangest yet.
Apparently, the MCU has been in an irreversible tonal tailspin that began with Iron Man 3, culminating in Chris Hemsworth's fourth outing as the Odinson becoming Phase Four's most divisive feature. We don't get it, either, but each to their own.
Fans theorize they'd rather have a dead Eternal than Henry Cavill
One of the many, many, many, many roles touted for Henry Cavill in the MCU since his exit as DC's Superman has been that of Sentry, the all-powerful entity rumored to be making an appearance in Thunderbolts.
Instead of a James Gunn reject, though, fans have turned their attention to theorizing on Richard Madden's resurrected Ikaris filling the part, in what would certainly be an unexpected return for the Eternal who lived up to his name by flying far too close to the sun.
That's it for another day of the latest goings-on in the world of Marvel, but be sure to check back tomorrow for even more MCU goodness.