The 10 best stalker movies of all time
More often than not, but not always, movies involving stalkers are categorized as horrors, thrillers, or a combination of both. The uncomfortable and illegal act of stalking is defined as "harassing or persecuting someone with unwanted and obsession attention." Some acts of stalking are more obvious than others, some are more sinister than others, but that doesn't take away the fact that stalking is unlawful in any case.
Although many of these movies aren't specifically marketed as stalker flicks, the subtle plot device reveals itself as the narrative unfolds to generate an atmosphere of unease and disturbance. Though much less conspicuous than Andrei Tarkovsky's Stalker (1979), these cult classic thrillers will stick with you whether you like it or not.
1. One Hour Photo (2002)
Starring the incomparable Robin Williams, one of the most respected actors of all time, One Hour Photo (labeled as a psychological thriller) follows Seymour ("Sy"), a photo technician at a one-hour photo stand in the fictional Walmart equivalent, SavMart. Without friends or a lover, Sy befriends the Yorkin family, whom he has known and served for many years. After developing an unhealthy obsession with the Yorkins over the years, Sy had begun frequently copying, framing, and enshrining their photographs in his home. Michael Vartan, Connie Nielsen, and Gary Cole co-star as Will Yorkin, Nina Yorkin and Bill Owens, respectively. As one of Williams' most haunting and uncharacteristic roles, One Hour Photo gives the Mrs. Doubtfire star an opportunity to shine as a creepy stalker-employee.
2. Hush (2016)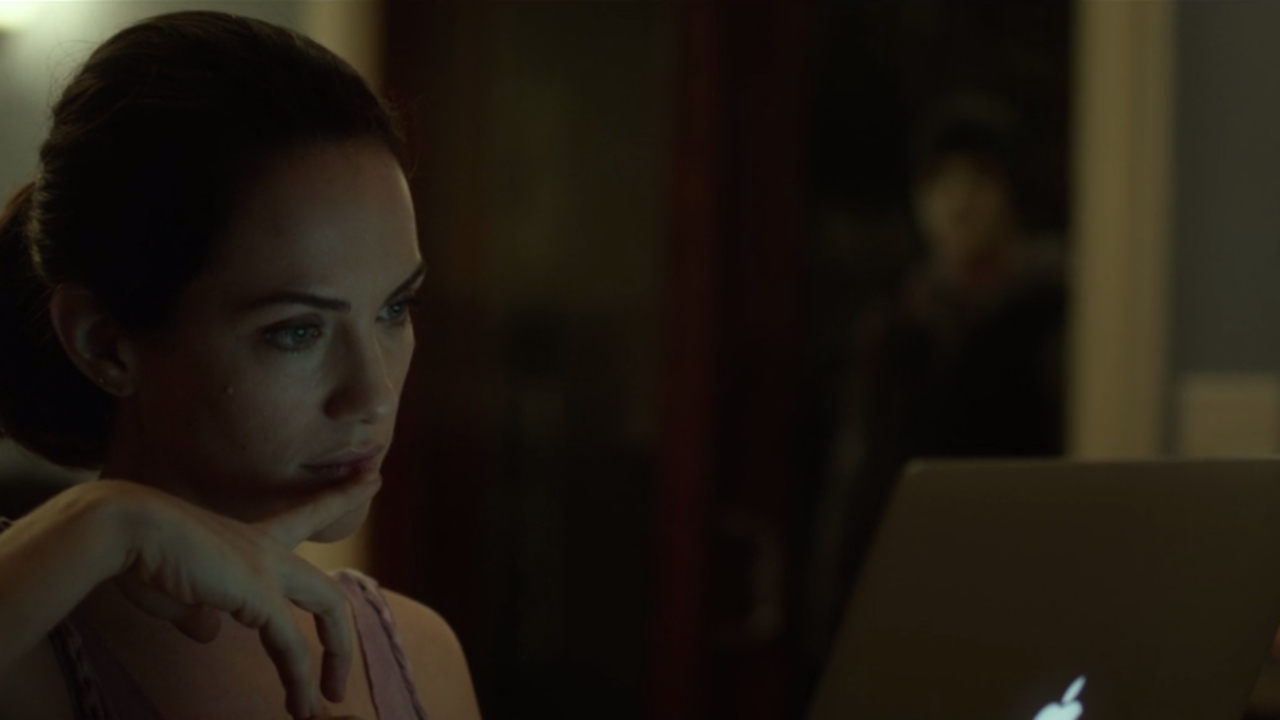 Mike Flanagan's Hush features one of the simplest yet most effective killers (and stalkers) in horror history. Flanagan co-wrote Hush with Kate Siegel, who stars as Maddie, a deaf-mute writer who lost all ability to hear and speak after contracting bacterial meningitis at age 13. The innovative slasher sees Siegel's Maddie go head-to-head with a Masked Man who views her weakness as an opportunity to stalk and torment her. Throughout the film, the killer/stalker threatens Maddie with breaking in, but fails to reveal too much about when/how he would do it, leaving her to fend for herself and fear for her life. Utterly petrifying and beautifully crafted, Hush is one of the greatest slashers ever made.
3. Greta (2018)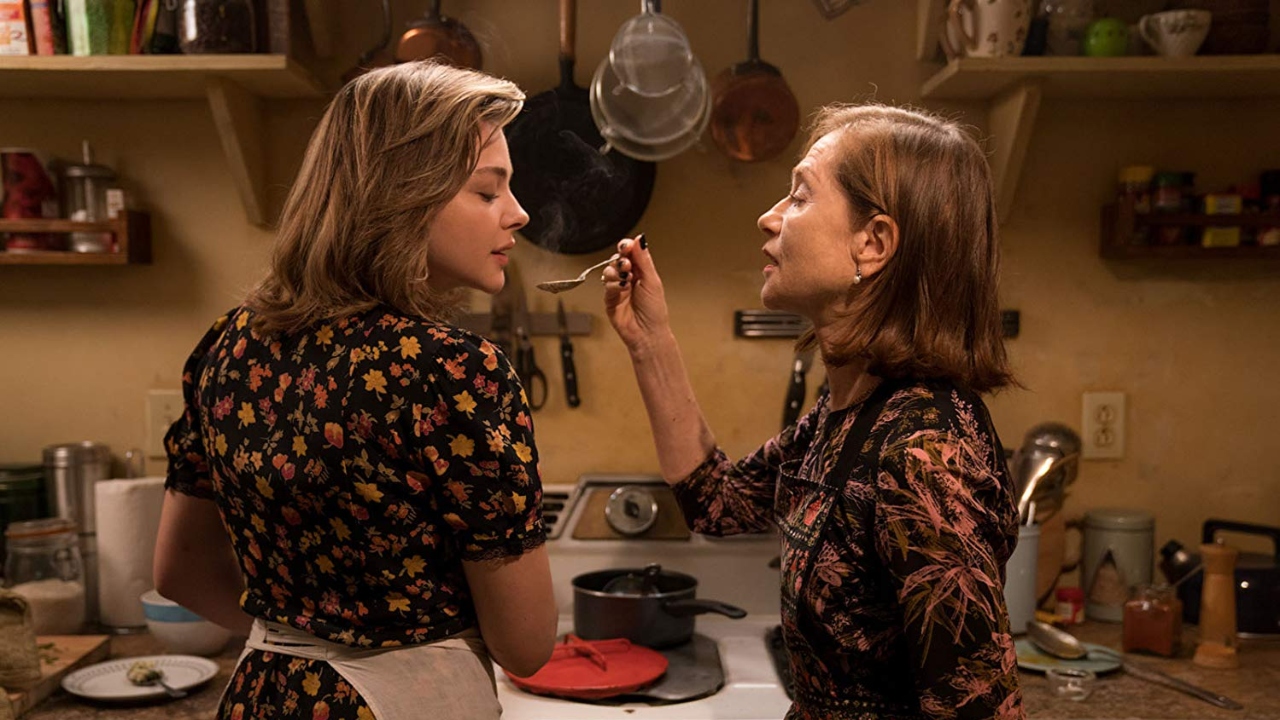 Absolutely certain to give you the creeps, Neil Jordan's Greta stars the dynamic duo Isabelle Huppert and Chloë Grace Moretz as Greta and Frances, respectively. Greta follows Frances, a young waitress who befriends Greta, a lonely widow living alone in New York City, after returning her lost handbag. When Greta discovers that Frances had lost her mother a year prior, she sees herself as a fitting replacement and begins stalking her incessantly. As Frances desperately tries to get away from Greta, it becomes clear that the seemingly innocent friendship was a twisted ploy to allow Greta permanent companionship. Standing on its own two feet, Greta is a nail-biting thriller that will play on your paranoia and have you constantly looking over your shoulder.
4. The Girl on the Train (2016)
Stepping away from the more eerie entries, Tate Taylor's The Girl on the Train — adapted from the novel of the same name by Paula Hawkins — takes an everyday woman and makes her desperate, impulsive, and possessive. Though not inherently evil or malicious by nature (as some of the others have been), Emily Blunt's Rachel is definitely stalker-ish in this unpredictable live-action adaptation. The Girl on the Train follows her penniless commuter and recovering alcoholic, who flat-shares with her friend and takes the train to New York City every day. While riding the train, Rachel fixates on the lives of her ex-husband Tom, his new wife Anna, and their neighbors Megan and Scott Hipwell. Told from the perspectives of Rachel (Blunt), Anna (Rebecca Ferguson), and Megan (Haley Bennett), the film turns menacing when the lives of the three women intertwine. A faithful adaptation and gripping thriller, The Girl on the Train delivers on its promised joyride of harrowing and scandalous proportions.
5. It Follows (2014)
Maika Munroe plays Jaime, a young woman targeted by a supernatural entity after a sexual encounter, in David Robert Mitchell's psychological thriller It Follows. When the film opens, Jaime goes on a date with her new boyfriend, Hugh, then the couple has sex in his car. Shortly thereafter, Hugh informs Jaime that he has passed an entity onto her through intercourse that will be walking towards her at all times — no matter where she is — and if it catches her, it will kill her and pursue the previous person to have passed it on. Hugh also mentions that the entity can take the form of a stranger, friend, or loved one. Mitchell's not-so-typical thriller cleverly makes use of its inexplicit ties to sexually-transmitted infections to teach a lesson about the consequences of unprotected sex in a horrifying manner. Though not a textbook stalker, the entity from It Follows takes the term "stalking" to a whole new level.
6. The Strangers (2008)
Based on real-life serial killer cases, namely the multiple-homicide known as the Tate murders by the Manson family and a series of break-ins that occurred in director Bryan Bertino's neighbourhood during adolescence, The Strangers follows James and Kristen, a young couple staying at a family vacation home. Additionally, The Strangers introduces three masked assailants who terrorize James and Kristen and can be considered stalkers due to their predatory behavior. Less premeditated than most quintessential slashers, The Strangers is merely the result of being in the wrong place at the wrong time, which somehow makes it all the more terrifying. It delivers a message that reads, loudly and clearly, "this could happen to anyone." If nothing else, this film plays on our irrational fears of an unexpected home invasion.
7. When a Stranger Calls (2006)
"Stranger danger" is the principal theme in Simon West's remake of Fred Walton's cult classic 1979 horror film When a Stranger Calls. Although the remake has garnered less attention than its predecessor, the concept was made famous enough for returning fans to flock to the theaters. Camilla Belle plays Jill Johnson, a babysitter who begins receiving threatening phone calls from a stranger and endures a night of terror. Following the release of the first film, Screen Gems planned to make a sequel, rumored to be titled When a Stranger Returns with Hayden Panettiere set to star as the babysitter, but the project never took shape. Interestingly, the opening to Wes Craven's Scream pays homage to the first 20 minutes of Walton's original. When a Stranger Calls reminds us how terrifying it can be to stay home alone.
8. Halloween (1978)
John Carpenter's Halloween needs no introduction. Cited by several copycat films and considered one of the greatest and most influential horror films ever made, Halloween follows Laurie Strode, a babysitter working on Halloween night who is pursued by her estranged brother and escaped mental patient, the notorious serial killer Michael Myers. There is a long line of slasher films that take inspiration from Halloween, which has long been considered a cult classic and is largely responsible for the popularization of slasher films and for developing the slasher subgenre. Carpenter's 1978 film spawned a film franchise consisting of several remakes and sequels. Although Michael Myers was incarcerated for multiple homicides, he does exhibit traits of stalkers, especially with how he relentlessly pursues Laurie Strode and watches her from afar.
9. The Invisible Man (2020)
Staying true to its name, The Invisible Man is essentially defined by the act of stalking. Elisabeth Moss plays Cecilia Kass, an architect who is stalked and tormented by her supposedly deceased ex-boyfriend, Adrian. Oliver Jackson-Cohen's Adrian is a scientist specializing in optics who develops an invisibility suit to fake his death. Not only does The Invisible Man sell itself on Moss' incredible acting, but the constant unnerving feeling of being followed certainly makes the concept all the more terrifying. Leigh Whannell's film is equal parts effective as a horror film and as a reminder that the bracing themes of domestic abuse are no joke. Jackson-Cohen plays a convincing and foreboding stalker as Adrian and his toxic chemistry with Moss' Cecilia makes for an unhealthy yet addictive dynamic.
10. Fatal Attraction (1987)
Possibly the earliest on-the-nose representation of stalker behavior besides Halloween, Adrian Lyne's 1987 psychological horror Fatal Attraction tells the story of a married man (Michael Douglas) who has an affair with a woman (Glenn Close) and finds himself stalked by her when she becomes obsessed with him. Not only did Fatal Attraction becomes the highest-grossing film of 1987 worldwide, it was also nominated in six categories at the 60th Annual Academy Awards, including Best Picture, Best Director, Best Actress (for Close), Best Supporting Actress (for Anne Archer), Best Adapted Screenplay, and Best Film Editing. Close's character Alex has been discussed by psychiatrists and film experts to suffer from a borderline personality disorder (BPD) although this representation can be seen as harmful and exaggerated to the BPD community.
About the author