Warning: The following article contains spoilers for character background in the Zom 100 manga, which may also appear in the anime.
Anime fans are obsessed with Zom 100: Bucket List of the Dead, a one-of-a-kind zombie apocalypse story based on a Japanese manga series written by Haro Aso and illustrated by Kotaro Takata. Available to stream on Netflix, Hulu, and Crunchyroll, the story follows 24-year-old Akira Tendof after zombies take over Tokyo. Previously a miserable corporate employee, Akira sees the apocalypse as an opportunity to live life to the fullest and creates a bucket list of all the exciting things he wants to do now that society has crumbled.
Akira's passion for life is renewed as he and a friend check off the items on his list. Without giving away too much about the anime or live-action film, some items on his list in the manga include riding a motorcycle, building a treehouse, and growing a cool beard. If you haven't seen it yet, know that the show will have you wishing you knew about Akira's unusual motivation to get through each day at the peak of the COVID pandemic.
Now, let's take a look at all of the Zom 100: Bucket List of the Dead characters.
Akira Tendo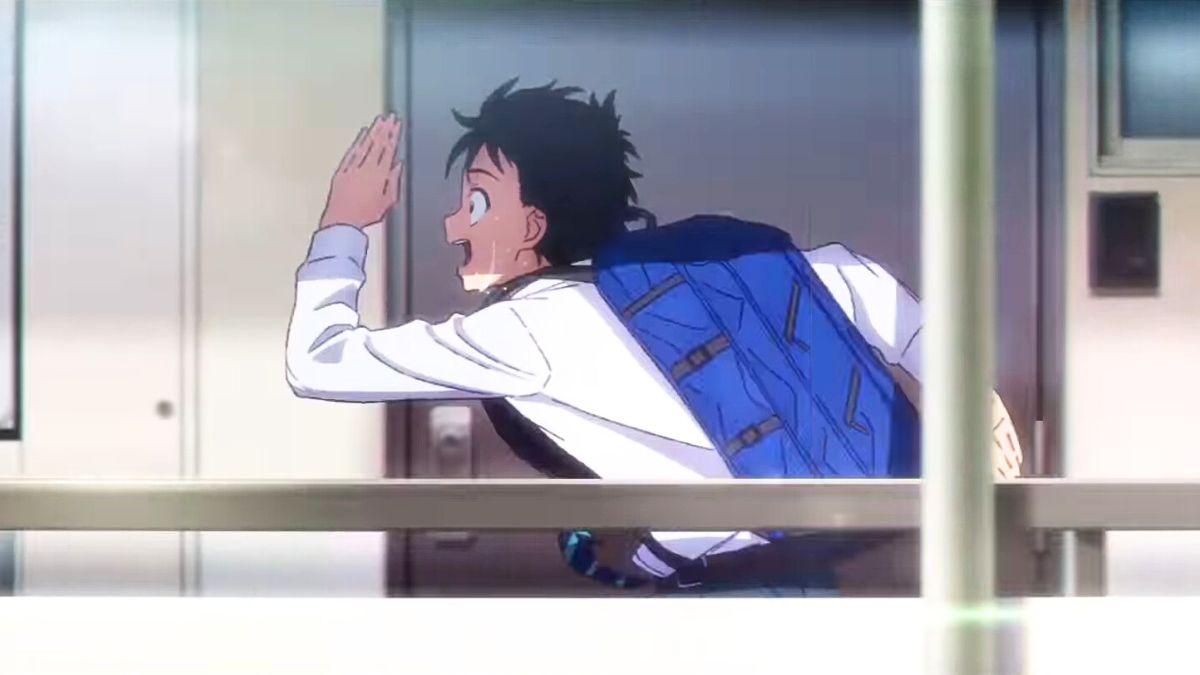 When audiences first meet Akira, he's depressed and burnt out by a dead-end office job. All of that changes when the zombie apocalypse hits Tokyo, and he can take control of his life. His newfound freedom allows him to experience the simple joys of life despite sometimes making impractical decisions.
Akira's past as a rugby player allows him to handle the undead easily, making it more manageable to complete the items on his bucket list. His optimism is contagious and helps him make alliances with other survivors. In the Zom 100: Bucket List of the Dead anime, Akira is voiced by Shūichirō Umeda in Japanese and Zeno Robinson in English. Japanese actor and model Eiji Akaso plays him in the live-action film.
Shizuka Mikazuki
Akira meets fellow survivor and former accountant Shizuka Mikazuki while scouring for supplies. Her hyper-independence makes her hesitant to work with groups, but that all changes when she runs into Akira. Unlike her companion, Shizuka focuses on survival and searches for a secure place to hold up.
She's highly intelligent and resourceful, using technology to protect herself in a way that's never been portrayed in a zombie flick before. Before the world ended, her controlling father raised her with an iron fist until his sudden death. In her own way, the apocalypse brought her freedom as well. Shizuka's character is voiced by Tomori Kusunoki and dubbed in English by Abby Trott. Mai Shiraishi portrays her in Netflix's live-action version of the series.
Kenichirou Ryuuzaki
Kenichirou Ryuuzaki, also known as Kencho, is a former real estate agent and longtime friend of Akira's. Before the zombies arrived, Akira envied his friend, who often boasted about the perks of his job. As it turns out, Kencho lied about being happy and often felt guilty having to manipulate people into their home-buying contracts.
During the apocalypse, he restores his energetic spirit and joins Akira on his bucket list adventures. In the Zom 100: Bucket List of the Dead anime, Kencho is voiced by Makoto Furukawa and dubbed in English by Xander Mobus. Japanese actor Shuntarō Yanagi portrays him in Netflix's live-action film.
Beatrix Amerhauser
Before the zombie apocalypse, Beatrix Amerhauser was a German college student traveling around Japan searching for the best sushi. Even when people start turning into zombies, the free-spirited college student only has sushi in mind. Also known as Bea, she meets Akira and his friends while trying to bring a truckload of fish to the country's only remaining sushi chef.
Obsessed with Japanese culture, she has a knack for using a katana and wields two blades with her samurai armor. This comes in handy when zombies get too close, making her a vital member of the group. Bea is voiced by Minami Takahashi in Japanese and Laura Post in English. Her character doesn't appear in Netflix's live-action film, but hopefully, that just means they're saving her character for a sequel!
Saori Ohtori
Saori Ohtori is an accountant in the office where Akira works. She caught his eye when he first started his position, and he quickly developed a crush. At one point, Akira credited her friendly demeanor as the only good thing about his job.
Saori is voiced by Sora Amamiya and dubbed in English by Lauren Landa. In the live-action film, she's portrayed by Japanese actress and model Yui Ichikawa.
Gonzou Kosugi
Akira's boss, Gonzou Kosugi, aimed to make his life miserable in the office. The overweight middle-aged team leader is ruthless, often using psychological and emotional abuse to ensure employees obey him. His behavior only worsened after the zombies took over, kidnapping those passing through and forcing them into labor.
As an apparent misogynist, Gonzou believes women are useless outside of the bedroom. In the Zom 100: Bucket List of the Dead anime, Akira's boss is voiced by Kenta Miyake and dubbed in English by Jamieson Price. Japanese actor Kazuki Kitamura plays Gonzou in Netflix's live-action film.